Archived Reading Room
Dreams and near dreams — a return to the 60s
Wednesday, December 21, 2022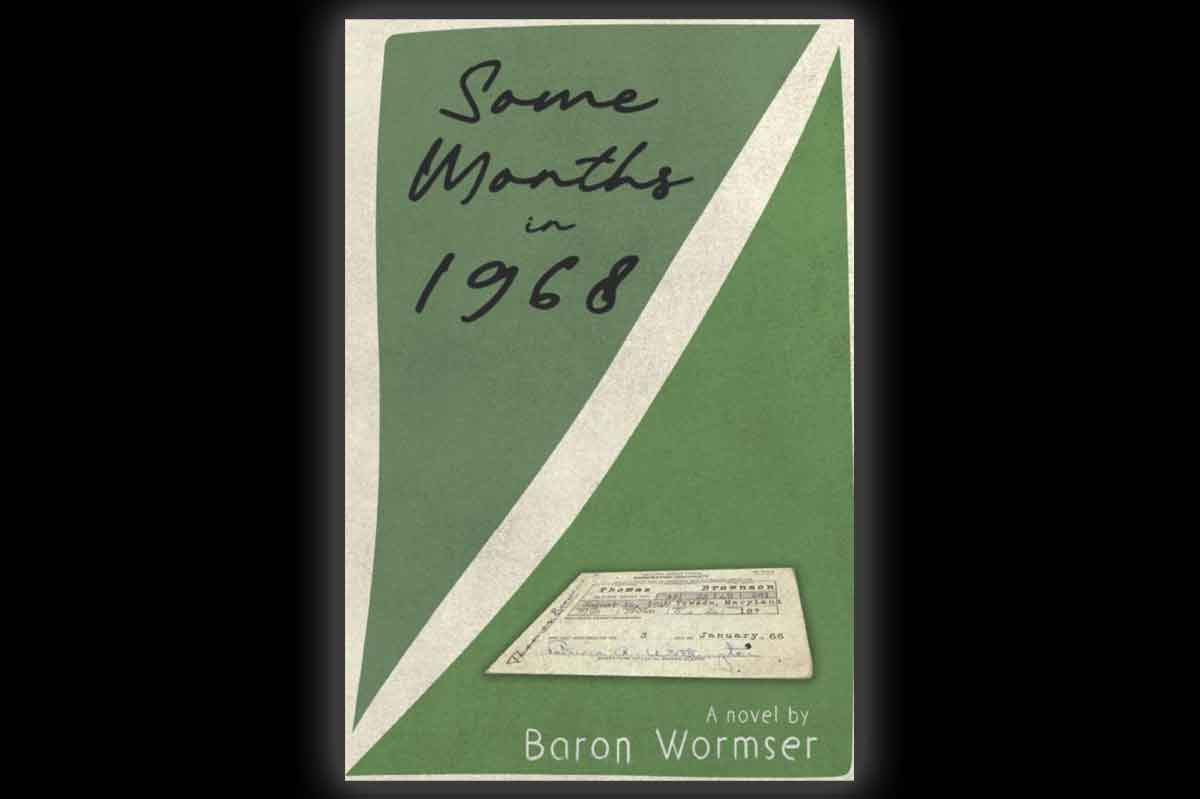 Baron Wormser, who is a former Poet Laureate of Maine, has a new novel titled "Some Months in 1968" (Woodhall Press, 2022, 344pgs) that has an image of a draft card on the cover and is a must-read for all of us 1960s Boomers.
This is a chance to relive those gloriously decadent years in a book that almost amounts to a fictional memoir from the viewpoint of an author who lived them, too. Placed in the city of Baltimore in the year 1968, Wormser's book is divided into monthly chapters in that year, beginning with January and ending in June. In these six months the author has created a family of five very different members to discuss the history here in the U.S. from very personal perspectives that put us right in the center of the 60s capturing its values, actions and vibes.
In a book that reads like a screenplay, complete with 60s jargon, places (Chicago, San Francisco, Baltimore, New York); 60s musical hits and heroes (Hendrix — "All Along the Watchtower," The Who — "My Generation," Janis Joplin, The Temptations, James Brown, Cream —"I'm So Glad"— Moby Grape, Jefferson Airplane, Country Joe and the Fish — "Feel Like I'm Fixin' to Die Rag," — Simon & Garfunkel—"The Sounds of Silence;" writers (Lenny Bruce, Jack Kerouac, Thoreau, Vonnegut, Hesse); and political activists (Stokely Carmichael, H. Rap Brown...).
And then there is the food (Spam, The Jolly Green Giant, Chef Boy-Ar-Dee, Jell-O, Snickers bars; the cars (Desoto, Dodge Dart, Rambler, GTO); TV ("Bonanza," "Dr. Who," "Star Trek," "Dragnet," "American Bandstand"). All if this is referenced in clear and present conversations of independent thinking and philosophical wisdom by the Brownson family members (parents Daniel and Helen, and children Tom, Sharon, and Herb) and the larger-than-life characters of LBJ and Ho Chi Minh and their trials and tribulations. All of these addressing subjects of the draft, The Vietnam War, the anti-war and Black Power movements, the assassinations (the Kennedys, ML King), and the youthful testosterone-driven trials and tribulations of high school and college-aged kids — all reminders of our generational goals and our dreams and what we did not achieve.
In cleverly titled short chapter sections and shifts in subjects and characters, we hitchhike through "Some Months in 1968" with Wormser from "serious record stores" to Quaker meeting, to draft board hearings for conscientious objectors, to Black Power protests, to Mary Jane parties and more. In one of the major themes of the book, Son Tom has dropped out of college and has decided to become a conscientious objector due to his introduction to the Quaker faith. This storyline combined with the political histories of LBJ's presidency and the life of Vietnamese leader Ho Chi Minh, give us a real sense of the politics and the spiritual focus of that year and those times. In the chapter for the month of March, we hear lawyer-father Daniel saying "Laws can step all over people on the one hand and, on the other make people feel they're going to be taken care of. But only people can really take care of one another. Two wrongs don't make a right. But that's what too much politics is to me: two wrongs trying to make a right." And we have Wormser representing Lyndon Johnson in the section titled "Advisor to Stricken Humanity" which states that "Politics was always talk about going forward (or pretending to), but Lyndon came to understand that politics was the opposite. It was always stuck: stuck in money, in prejudice, in worshiping power, in talking about a better world when it offered no real way to that world."
On the other side of the coin in the chapter for the month of May, we have son Tom's perspective on the whole scene and situation as he's talking to his younger brother Herb: "I doubt if books will prove anything, but they've made me think, which is more than college did. About stuff I didn't know existed. Other ways of looking at what we're doing. Big picture stuff. The only word that comes to mind is a word I never thought about, a word you never hear, which is sacred, meaning you don't want to be killing people. You want to understand how Jesus was about peace and how some people have lived it, people I've been reading about, like the Quakers, like Reverend King, people who understood that life is precious."
From here on out we're pretty much finished with the teenage themes of sweethearts and symbiosis, rock and roll and religion and finish the book with a focus on the spiritual aspects of conscience, epitomized by a paraphrazing of the thoughts of Ho Chi Minh concerning one of this book's major themes: the Vietnam War and the role of the U.S. in that war. "What had the imperialists with their vaunted universities, banks, parliaments, and foreign offices offered him? The answer was simple: He and his people were not real, at best exotic and at worst subhuman, possessions more than people, because the economy that ground them up was about possessions and was driven by profit. What was the importance of the "profit" that so many lives must be sacrificed in its name? What did this "profit" do for the human race? Did it breed more compassion or love or caring or wisdom?" Questions from 50 years ago that we can easily carry over to today and the world we are currently living in.
(Thomas Crowe is a regular contributer to The Smoky Mountain News and author of the multi-award-winning non-fiction nature memoir "Zoro's Field: My Life in the Appalachian Woods.")