Archived Opinion
The truth about climate change is staring us down
Wednesday, December 07, 2022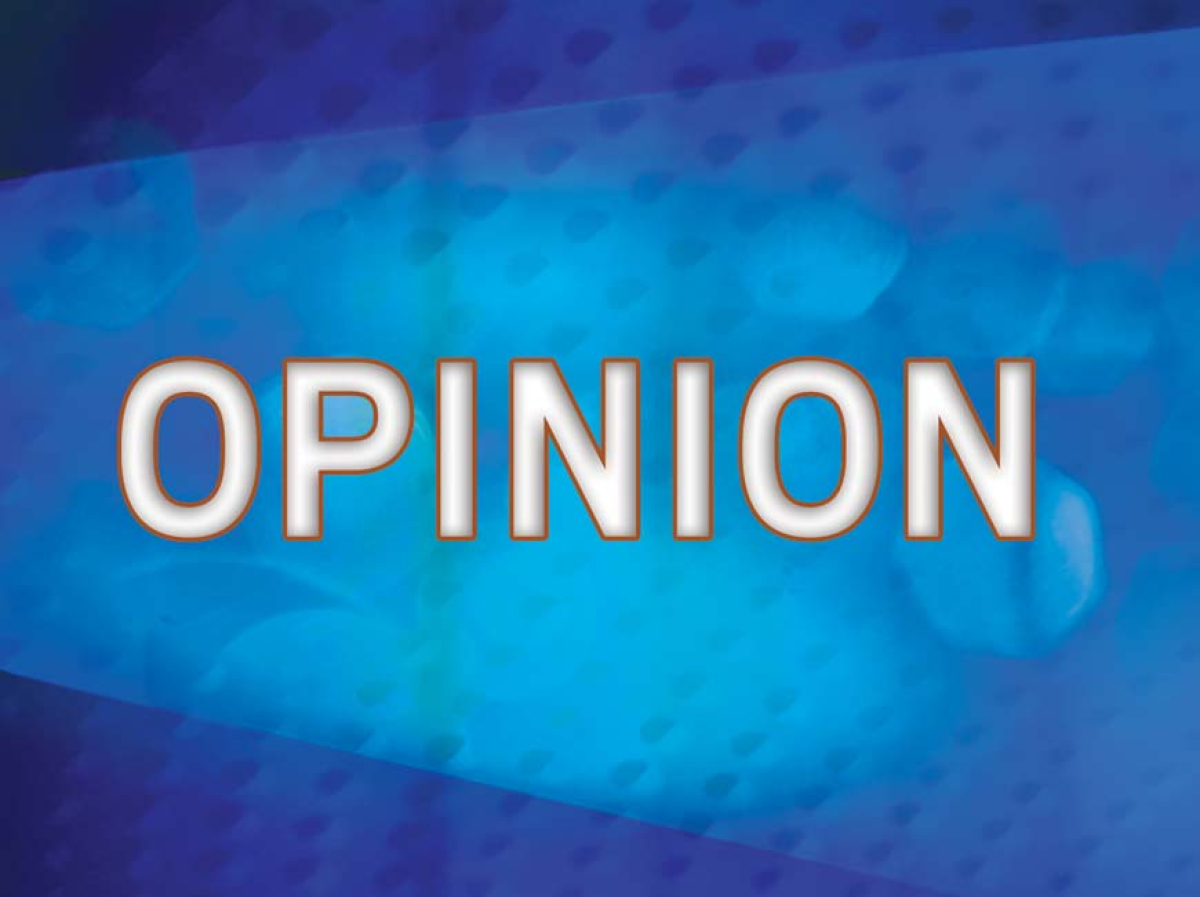 The truth, even when it's staring you down Clint Eastwood style, is easier to ignore than to act on. Just human nature, I guess, but something has to give.
Lori and I took the dog, Django, for some exercise at the Canton Rec Park on Sunday. We were restless after hours of household chores and a mostly grey day. Say "walk" — or go for the leash — and Django starts spinning around and jumping, a completely absurd and comical sight in an 11-year-old, 80-pound mutt that makes us both laugh out loud.
He darts around the truck when I lower the tailgate, unable jump into the bed like in his younger days but eager to get in and go with us. There was a day when I also could jump in and out of truck beds with ease. No more. We use the undulating contours of the landscape on our mountain to find places where the tailgate is lower to the ground and he can scramble aboard.
As we circled the park's walkway, we saw piles of gravel and other construction materials at the Pisgah football stadium. The entire sports complex there beside the Pigeon River is getting redone, lots of money, all at taxpayer expense. I don't begrudge school officials for making the investment and using the Covid money to make it happen, but the truth is that it's a fool's game. In all honesty, that stadium should be moved away from the river.
The Pigeon will flood again. The stadium will go underwater, again. It's just a matter of when. We've had two major flood events, two 500-year floods just 17 years apart — one in 2004, one in 2021 — and all scientific evidence tells us it will happen again. Climate change is real, whether one believes it's a natural cycle, whether one believes it's caused by the carbon-dependent lifestyle mankind has embraced, or perhaps a combination of both.
The National Oceanic and Atmospheric Administration — which has an office over in Asheville — tracks weather events. According to an article in the most recent New Yorker, during the 1980s there were an average of three natural weather disasters per year that caused a billion dollars in damage. In the 1990s, the number rose to five per year (dollar figures have been adjusted for inflation); in the 2000s, it rose to six; in the 2010s, it skyrocketed to 12; in 2020, another huge jump to 22 disasters doing more than a billion dollars in damage; 2022 is on track to match 2020. (Tropical Strom Fred, which caused the flooding in Cruso, Bethel and Canton in 2021, is one of those storms. It caused an estimated $1.3 billion in damage).
Average global temperatures have risen 2 degrees Fahrenheit, Lake Mead is drying up and strangling the West's water supply, and Greenland's ice cap is melting. We hear this news all the time, but we've become numb. The reporter of that New Yorker article surmised the situation like this: "Heat waves are getting hotter, droughts deeper, and storms more intense. In some parts of the world, the wildfire season never ends."
Hell, I've always been an optimist, but of all the world's issues this may be the one we don't figure out. So let's put a Christmas spin on this. Our house has Christmas tree lights outside, and it looks awesome thanks to my wife's hard work. A string of those lights uses about 40 watts of power per day. In the U.S., we each burn about 80,000 kilowatt hours of electricity per year (all the power the U.S. consumed and uses divided by the number of Americans). "… it's as if each of us had 275 of these strings draped around our homes, burning 24/7," says Elizabeth Kolbert from the same New Yorker article.
This is real. We mostly ignore it or take baby steps to do what we can. But our children, my children, will have to live in this world we leave them. And it's going to be calamitous.
The answer, according to many who study the issue, isn't fossil fuels so much as capitalism. We need a new economic system, one not built on constant growth. "Degrowth," or a system that encourages businesses and manufacturers to "level down," are some descriptions for where we need to go.
I'm not sure how we get out of this one, but that money going back into a stadium and a park at the same place in Canton is an indicator of the blinders we're all wearing. The challenge is staring us in the face, and we just keep turning away.
(Scott McLeod can be reached at This email address is being protected from spambots. You need JavaScript enabled to view it..)
Leave a comment
3

comments
Public debate about climate change has been strongly affected by climate change denial and misinformation, which originated in the United States and has since spread to other countries, particularly Canada and Australia. The actors behind climate change denial form a well-funded and relatively coordinated coalition of fossil fuel companies, industry groups, conservative think tanks, and contrarian scientists. Like the tobacco industry, the main strategy of these groups has been to manufacture doubt about scientific data and results...

There are different variants of climate denial: some deny that warming takes place at all, some acknowledge warming but attribute it to natural influences, and some minimize the negative impacts of climate change.... Strategies to promote these ideas include criticism of scientific institutions, and questioning the motives of individual scientists. An echo chamber of climate-denying blogs and media has further fomented misunderstanding of climate change.

Saturday, 12/10/2022

Sorry, but your "climate change" thingy is simply a myth. We are simply seeing things that normally happen in a climate.

By the by, "global warming" ended long ago and we are cooling. You leftists have a real problem with science, except when you want to call something science to get around your own home grown myths.

Thursday, 12/08/2022