Archived Opinion
For the love of those gathered at the feast
Wednesday, November 30, 2022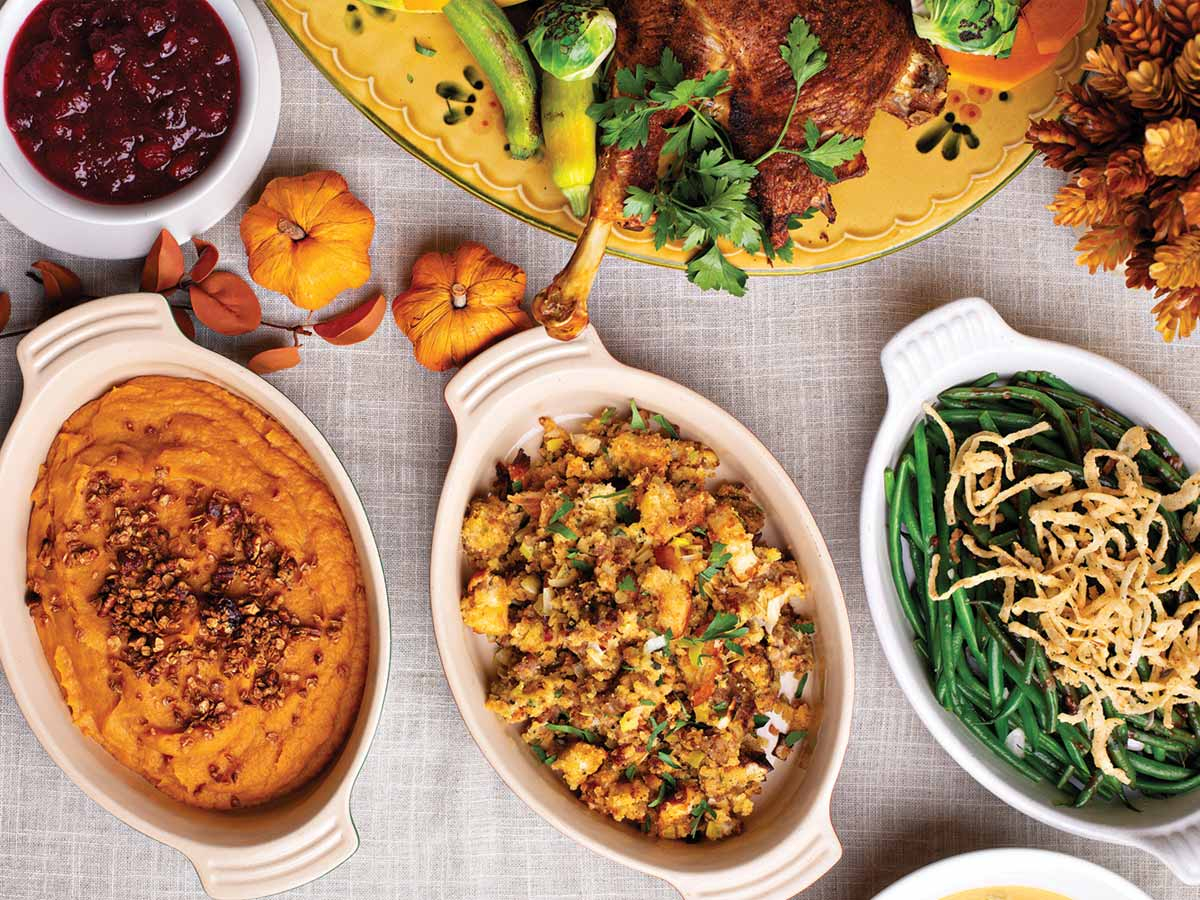 My wife and I were truly blessed to have our children, some relatives and close friends gathered for Thanksgiving, which has always been my favorite holiday. So many of the people I love, all together around the table and nothing on the agenda except to re-tell stories from the past, muse about the future, revel in each other's company and eat until we couldn't. The world's problems seemed to melt away.
Unfortunately, those problems were still there, including the deadly plague of mass shootings that has become an inherently American problem. As I tended the grill prior to dinner and scrolled through the news sites, the mass shootings from — let's see, was it Chesapeake, Va. (7 dead, 6 wounded on Nov. 22); Hennessey, Okla. (4 dead, 1 injured on Nov. 20); or Colorado Springs, Colo. (5 dead, 17 injured on Nov. 19) — were all over the news.
With so many of my loved ones gathered, I couldn't help but ponder the senseless loss of life that too many in this country have come to accept as the cost of living in a free country. I just don't agree that we can't stop some of these shootings.
From the time I was 10 until I left home at 18, Thanksgiving was about guns. Not guns specifically, but instead our tradition of visiting relatives in the Rockingham, N.C., and Cheraw, S.C., area where the entire trip revolved around hunting trips. I remember getting lessons on proper safety measures, and my uncles and cousins took it very seriously.
So serious that a mistake I made way back then as a 12- or 13-year-old is riveted in my memory to this day. We jumped a covey of quail one morning, and in the nervous rush of an inexperienced hunter I raised my .410 shotgun and fired. But the birds had risen only a few feet and were almost right between me and my uncle. My shot wasn't right at him, but it was close enough that he marched right over while yelling at me for my mistake, yanking the shotgun out of my trembling hands and telling me to go sit in the truck for a while and think about what I'd just done. "You could've killed me," he barked, cussing me with more wrath than I ever remember coming from him.
Lesson learned, that's for sure: safety first, safety first. It seems we as a country can't learn that lesson — that we can make this country a lot safer with smart laws without banning guns. It's going to take a whole host of incremental laws until we begin to reduce the onslaught. We're not going to stop all these mass shootings, be if we can eliminate a handful, perhaps half, then we will have accomplished much.
After the horrific Uvalde shooting where 19 elementary students and two teachers were killed, Congress — with some Republican support — passed a law earlier this year that included expanded background checks for 18- to 21-year-olds, more funding for mental health services and school safety, and funding for programs to take guns from troubled individuals.
But there's more to be done. In 2020 and 2021, Virginia's legislature enacted a series of laws that includes universal background checks, a three-year ban on firearm possession for people convicted of assaulting a family member, and a red-flag law that gives authorities the ability to seize weapons from people considered a threat. Those kinds of laws are needed nationwide.
The Middle East veteran who was the hero in Colorado Springs described the shooting as similar to what he saw in war zones, with the perpetrator in body armor and weapons blazing. His heroism saved God knows how many lives.
My heart skipped a beat as I heard about that veteran. I remembered Riley Howell, the young man from Haywood County, who also went charging toward a shooter while in class on the campus of UNC Charlotte on April 30, 2019, also likely saving many lives. I knew Riley and his family, and my heart still aches for them. My son was a student at UNCC at that time, and for several minutes I had no idea whether he was hurt until he finally sent a text.
For the love of all those gathered around my table on Thanksgiving and those who gathered around yours, here's the truth: we can have guns and strict gun controls that will eliminate some — maybe most — of these shootings. We at least have to give it a damn try.
(Scott McLeod can be reached at This email address is being protected from spambots. You need JavaScript enabled to view it..)
Leave a comment
2

comments
4 Primary Rules of Firearm Safety
Always Keep Firearm Pointed in a Safe direction. Never point your gun at anything you do not intend to shoot.
Treat All Guns as Though They are Loaded.
Keep Your Finger Off the Trigger until You are Ready to Shoot.
Always Be Sure of Your Target and What's Beyond It.

Thursday, 12/01/2022

Scott…you have to eliminate the shooters who are mentally ill, not the guns. Once strict gun control is enacted…whatever that is..,,we will head into escalating control and ignoring our constitutional 2nd amendment. Next we will have to control knife ownership because the most recent knife killings occurred in Iowa. Gun, knife and any other killing weapon are us ed by people who are sick…the weapon. is innocent

Wednesday, 11/30/2022