Archived News
Cherokee prepares for special election
Wednesday, November 30, 2022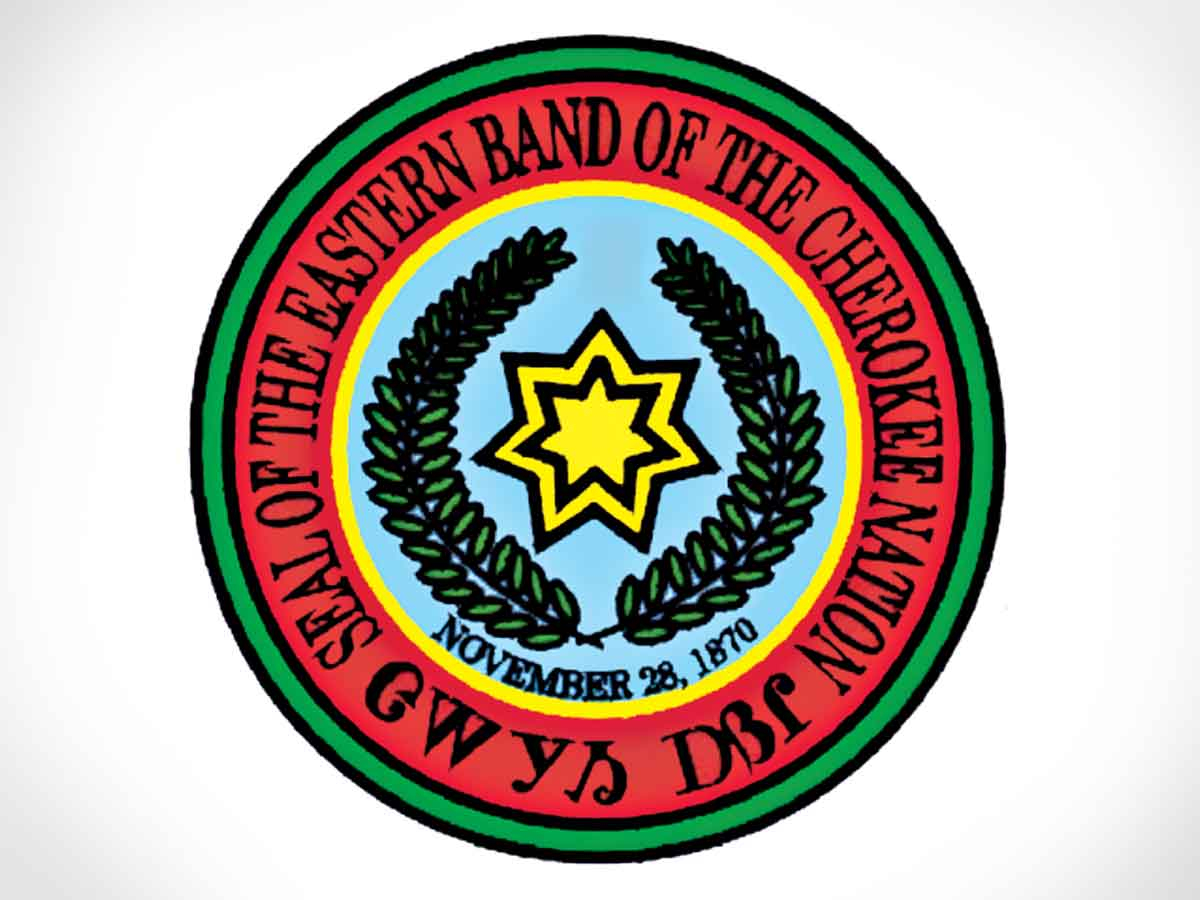 On Thursday, Dec. 15, Cherokee voters will head to the polls for a special election that will seat two new representatives on the Eastern Band of Cherokee Indians Tribal Council.
The election will fill seats left vacant by Painttown Rep. Tommye Saunooke, who passed away in October while serving her 12th term, and Wolfetown Rep. Bill Taylor, who resigned following criminal charges related to allegations of domestic violence. After plans for the special election were announced in Annual Council Oct. 24, 17 people filed to run. Painttown voters will choose from a field of eight candidates, while Wolfetown/Big Y voters will choose from a field of nine.
The Smoky Mountain News reached out to each candidate, asking about the education and experience that makes them right for the job and their top three priorities should they win the seat. Fourteen of the 17 candidates replied to the survey, spanning a spectrum of ages, educational levels, areas of expertise and priorities for tribal government.
While candidates gave a range of answers when asked about their three top issues, several were repeated often — preserving the Cherokee language and culture, increasing the number of healthy activities for youth and addressing the housing crisis were each mentioned by four candidates. Health care and increased transparency surrounding tribal business endeavors were also repeatedly mentioned.
Following the Dec. 15 election, one candidate from Painttown and one from Wolfetown/Big Y will be seated on Tribal Council, filling those seats until the term expires Oct. 2, 2023. All 12 Tribal Council seats are up for election 2023.
Painttown

David "Andre" Brown
Brown, 49, has been a business owner for more than 25 years, first operating a residential and commercial construction company and one year ago opening Hard Tymes Garage.
A U.S. Army veteran, Brown's educational background primarily lies in construction, but he also holds law enforcement, auto and motorcycle certifications.
If elected, Brown's top three priorities would be to ensure Indian preference for all tribal positions, ensure protection for the Minor Trust Fund and strengthen affordable housing for all tribal members.
Marie Junaluska
Junaluska, 72, works as a Cherokee language consultant and translator at New Kituwah Academy. She is a fluent speaker of the language, reading and writing with both Sequoyah syllabary and English phonetics.
She previously served a total of seven terms on Tribal Council representing Painttown, and for 16 years before that she was Tribal Council's native language clerk and interpreter. Junaluska has traveled abroad researching Cherokee documents and artifacts. She completed two years of undergraduate education in elementary education at Western Carolina University and the University of Tennessee and has completed a secretarial/business course through Southwestern Community College.
If elected, her first priority is to focus on advocating for the community, elderly and youth, including alternatives to sports for youth who need opportunities for physical activities to improve their health and wellness. She also plans to focus on continued revitalization and preservation of the Cherokee culture and language and to promote diverse economic development through local entrepreneurship.
Stephanie Maney
Maney, 48, is the cultural media supervisor for the EBCI Communications Department.
A 1992 graduate of Smoky Mountain High School, she holds a bachelor's degree in studio art from Mars Hill University and an associate's degree in business administration from Southwestern Community College. She is a licensed massage and bodywork therapist and has learned a variety of traditional Cherokee craft skills. Maney has been employed by the tribe for 24 years.
If elected, her top three priorities would be to ensure resources are available to preserve the Cherokee culture, improve the appearance of town while adding family-based activities and compile the needs of the community.
Sean Michael Stamper
Stamper, 31, currently works as a regulatory and appeals officer for the Eastern Band of Cherokee Indians Public Health and Human Services Division.
He holds a bachelor's degree in business administration with a focus on organizational leadership from Brevard College and has 10 years of experience working for the tribe in finance, higher education and public health and human services. Since 2014, he has served on the Sequoyah National Golf Course Board of Directors and has been appointed to several human resource committees.
If elected, Stamper would prioritize community involvement and participation; transparency in all matters, including finance, legislation and day-to-day issues; and listening to the community and being the voice of the people.
Lisa Taylor
Taylor, 59, currently represents Painttown on the EBCI Police Commission and is retired from a career as a paramedic for Tribal EMS.
She holds associates degrees in criminal justice and emergency services from Southwestern Community College and is a former Tribal Council member, serving one term 2017-2019.
Taylor's highest priority is preserving Cherokee language, traditions and culture, which were severely harmed during the boarding school era. To see the language slowly fade away is "heartbreaking," she said, and she hopes to see an additional language learning book created for distribution to tribal members. Taylor also supports referendum approval for a constitution and heightened school safety through up-to-date procedures and equipment.
Jeff Thompson
Thompson, 43, is currently manager for the Handicapped and Elderly Living Program — called HELP — of Snowbird and Cherokee County, as well as the area's housing and building maintenance programs.
Holding an associate's degree in business from Montreat College, he has 20 years of service with the tribe, the last five of which have been with the three programs he now oversees.
If elected, Thompson's top priorities would be to help the community with programs the EBCI offers to better serve community members' need, continue the laid-out path for the best health care for enrolled members and ensure restoration of the Cherokee language.
Wolfetown

Amy Sequoyah Anders
Anders, 45, has owned Crossfit 2232 in Bryson City since 2011.
She studied business through the University of Phoenix and has developed a variety of skills and practices through business ownership, including planning, organization, leadership, controlling, marketing, advertising, networking, communication, interpersonal and teamwork.
While community members have expressed many issues to her, she said the most pressing are housing and providing safe and healthy activities for children, elders and families to do in the community. She also aims to keep community members informed on tribal investments and the status of present and future projects.

Theodore "Teddy" Michael Bird
Bird, 64, is retired from a 27-year career with the Eastern Band of Cherokee Indians. He previously served one two-year term as a Tribal Employment Rights Office Commissioner. During his career working for the tribe, he held positions as a quality control inspector for Qualla Housing, civil engineer inspector for the Cherokee Department of Transportation, and information of technology technician for the Information Technology Department. He holds an associate's degree in information technology. If elected, his top priorities would be improving health care, addressing the drug issue and increasing accountability and transparency in tribal government.
Frank Dunn
Dunn, 52, owns Audacious Investments Corp and currently serves on the EBCI Police Commission and the MANNA FoodBank Board of Directors.
He holds a master's degree in business administration and has previously worked for the EBCI's Project Management Office and Tribal Food Distribution Program. He helped secure more than $5 million in grants to build a new tribal foods building.
If elected, Dunn said he would serve "from the top of Rough Branch to the top of Dobson Ridge and all the creeks, branches and hollers in between." His top three priorities are to stay in contact with the people, listen and communicate their needs and wants and move Cherokee forward for all seven generations.
Andrew W. Oocumma
Oocumma, 49, is the regional advertising manager for Harrah's Cherokee Casinos, charged with developing marketing plans and managing a portfolio of major sports team sponsorships.
He holds a bachelor's degree in marketing from Western Carolina University. Previously, he worked as a banker for a major Midwest regional bank. Oocumma managed teams in the Ohio College system to develop customized training and education for major companies statewide, developed and managed major grants projects to put people back in the workforce, and collaborated with regional leaders to grow central Ohio's economy.
Oocumma said every community member he has spoken with is concerned about the tribe's out-of-state business dealings, and he wants to ensure community members are aware of the risks and rewards before such projects get voted on. He also wants to see committee and commission members recuse themselves when voting on matters to which they are personally connected. Rounding out his top three priorities is local economic development. Examples of this include increasing activities for youth and tourists, natural resource attractions, revitalizing commercial businesses and exploring bringing back bingo.
Mike Parker
Parker, 57, is the EBCI's destination marketing director and is pursuing a master's degree in project management.
Parker holds a bachelor's degree in economics and has previously served on Tribal Council for a total of 10 years, including appointments as chair and vice chair.
If elected, working with leadership to develop a strategy for reporting and developing a spending plan for external economic development initiatives such as the tribe's various LLCs would be a top priority. He would also introduce legislation to develop community design standards for housing and local economic development. Rounding out his top three priorities is working with leadership to develop dividend policies and revenue distribution to the tribal government and tribal members while ensuring adequate equity to sustain growth.
Sam "Frell" Reed
Reed, 55, works as a magistrate judge in the Cherokee Tribal Court.
He is a veteran of the U.S. Marine Corps, where he served eight years, and has more than 20 years of law enforcement experience and 15 years as a small business owner. He has been a magistrate judge for 11 years.
If elected, Reed's top priority would be to research tribal purchases and ensure that tribal members get a guaranteed per capita distribution from every venture the tribe undertakes. Rounding out his top three priorities are a new grocery store and a streamlined housing application process.
Jess Sneed
Sneed, 39, owns Boundary Shipping Solutions and is chairman for the Wolfetown Community Club. He has also represented his community to the Sgadugi Constitution Working Group for the past two years.
Sneed is a 2001 graduate of Cherokee High School and attended law enforcement training at Southwestern Community College. He has been a voting member of the Wolfetown Community Club Council since 2019 and has led or attended more than 100 meetings.
If elected, Sneed's top priority is financial prosperity for all tribal members, which could include splitting profits from the tribe's new investments 50-50 between government services and per capita payments, as is already done for casino profits. He would also prioritize comprehensive and efficient health care, including reducing wait times for hospital appointments, and would work with current Rep. Bo Crowe to provide a united voice for community concerns.
Chelsea Taylor
Taylor, 40, works as a behavioral health data analyst for Analenisgi at the Cherokee Indian Hospital.
She graduated with honors from Cherokee High School and holds a bachelor's degree in business management from Lenoir-Rhyne College. Taylor was elected to represent Wolfetown on Tribal Council in 2019 and served through 2021.
If elected, Taylor's top priority is to alleviate barriers to accessing mental health and drug recovery services through increased awareness about services, alleviating stigmas associated with these issues and creating culturally sensitive mental health and drug recovery services. She will also prioritize social care — care and support planning for intellectually and developmentally disabled members, and for post-trauma among adults and teens — and progressivism in leadership. This means professional communication practices to share important information with tribal members, and following up on legislation she submitted and that Council passed calling for a comprehensive plan for Cherokee to guide physical growth and improvement of the city involving land use, transportation, transit, public services and facilities, housing and community development.
On the ballot
Painttown
Voters choose one of the following:
• Sean Michael Stamper
• Jeff Thompson
• Stephanie Maney
• Bentley Tahquette
• David "Andre" Brown
• Lisa Taylor
• Marie Junaluska
• Lou Jackson
Wolfetown
Voters choose one of the following:
• Jess Sneed
• Amy Sequoyah Anders
• Andrew W. Oocumma
• Frank Dunn
• Susan Coleen Toineeta
• Chelsea Taylor
• Theodore Michael Bird "Teddy"
• Sam "Frell" Reed
• Mike Parker
Polls will be open 6 a.m. to 6 p.m. Dec. 15. There is no early or absentee voting for this election. Voter registration closes at 4:30 p.m. Friday, Dec. 9. Any candidates who still wish to have their responses included can contact This email address is being protected from spambots. You need JavaScript enabled to view it. to be added to the online version of this story.
The EBCI Board of Elections is located in the Ginger Lynn Welch Building at 810 Acquoni Road in Cherokee and can be contacted at 828.359.6361.
Leave a comment
1

comment
Thank you for posting this information. We need good journalism, so that our constituents can make an informed decision. The Eastern Band of Cherokee Indian government has changed in the last 25 years and I feel we need leaders today that represent transparency, higher education, experience, and ongoing communication with our constituents. We can't do it alone and that is why good journalism is so important. I hope the people of Cherokee will get to the polls on December 15 and vote not based on family or friendship, but vote because of who is the most qualified and educated to lead our tribe into the next prospering era.

Wednesday, 11/30/2022