Archived Opinion
Resurrecting the joy of the holidays
Wednesday, November 23, 2022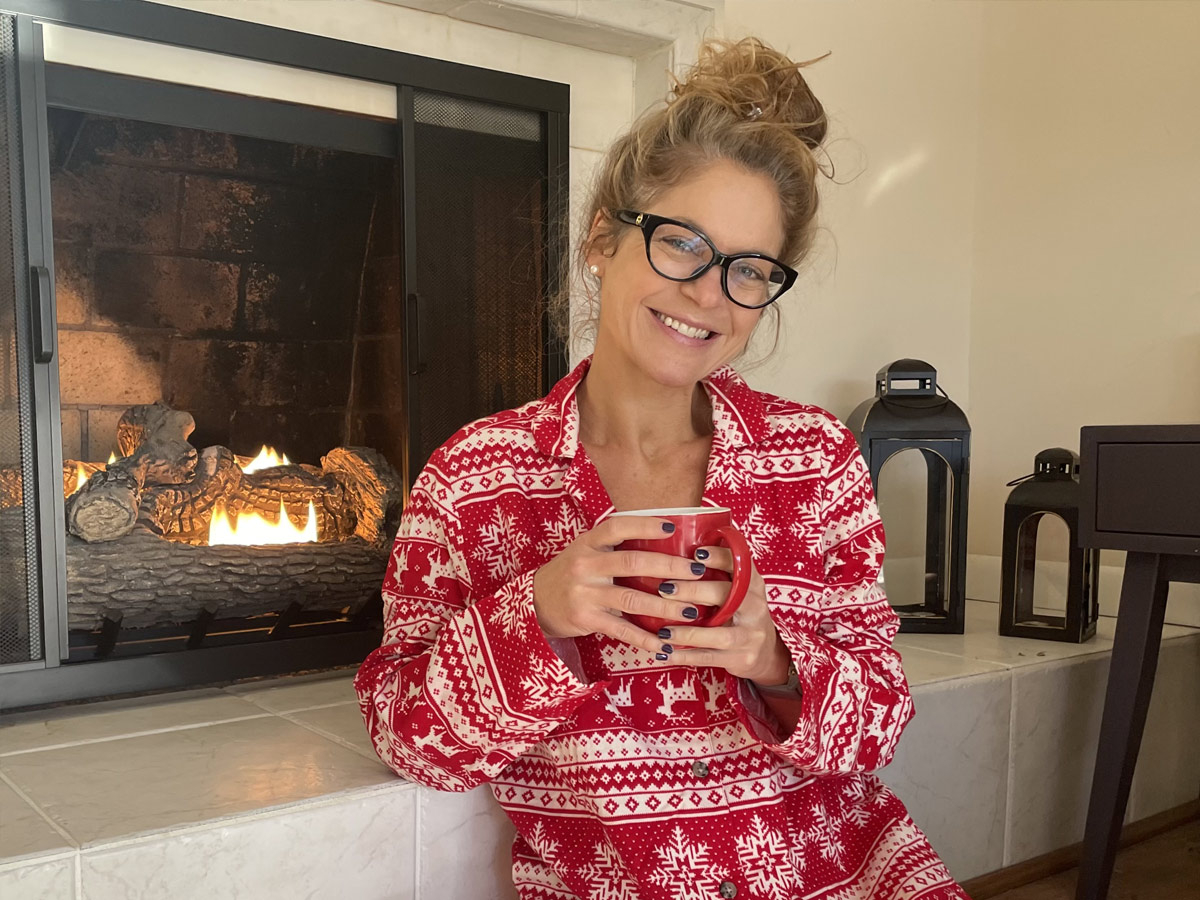 I have felt disconnected from the holidays ever since my mom passed away six years ago. Throw a divorce, two moves and a pandemic in the mix and things really get wonky when the goal is to be joyful.
Yet, during that period, so much good has come into my life. I've blended families with a wonderful man, moved into a beautiful home and now have three other amazing children in my world. I've reached several career milestones and have nourished friendships and professional relationships. I've maintained my fitness routine and have transitioned to a plant-based diet. I've instilled a daily practice of gratitude where I journal about all of the good in my life instead of ruminating on what I've lost.
It wasn't that I dreaded the holidays, per se, but my cheerfulness was lackluster compared to years past. My boys and their excitement kept me going, but sometimes it felt like I was merely going through the motions. A lingering feeling of despair blanketed an otherwise merry season. This year I decided to flip the switch. I've done the hard work of healing and accepting. It's time to embrace the holidays as I once did.
To truly rewire the brain, it's important to stimulate all the senses. I realize a lot of people have a firm rule of waiting until Thanksgiving is over to begin celebrating Christmas, but I've decided to ignore that. Who made that rule, anyway?
On Nov. 12, I ordered Christmas socks and a slew of Christmas teas. Every time I look at my feet, they are covered in wreaths, Santas, reindeer, ornaments and jingle bells, and this makes me happy. Moreover, I'm a big fan of hot tea and enjoy trying varieties from around the globe. I ordered several boxes of seasonal teas as well as a Pukka Advent tea set, which includes a different tea for every day of Advent. Holding a steaming mug of tea that smells of cinnamon, wild orange or peppermint while enjoying a fire in the cozy comfort of one's living room is an excellent way to propel the mind into a state of contentment.
Additionally, I've already begun watching Christmas movies and listening to Christmas music. I've always been a sucker for Hallmark movies but have avoided them over the past several years, most likely because my mom watched them from October to January. Having them on in the background seemed too emotional, but what I'm discovering is they actually make me feel happy and relaxed. None of those dark emotions have bubbled up. I admit the movies are cheesy and predictable, but that's why they're soothing.
We're getting our Christmas tree earlier than in year's past. In fact, it may even be decorated before we break bread on Thanksgiving Day. When you think about it, autumn decorations are often up for three months, while Christmas decorations are up for one month. That's not fair.
I'm a big fan of and believer in essential oils, so for the past couple of weeks I've been diffusing my favorite seasonal scents such as peppermint, clove, nutmeg and cinnamon. I've also been opting for culinary dishes that include sweet potatoes, butternut squash, rosemary, walnuts and thyme.
Soon, the Advent wreath will adorn our dining room table and each Sunday we'll light a new candle and say a prayer. From every direction and in every way, I'm welcoming the spirit of the season.
Recently, I sent a text to some friends telling them my plan to resurrect Christmas. I told them how my mom's death and the divorce altered my perception of the holidays so significantly it's been challenging to find a new path. A few days later, one of those friends sent me this poem from Scottish writer Donna Ashworth. This sums up what I've been struggling with for so long.
Christmas without your mum…
Means you are now she.
You are the one who creates 'Christmas.'
You are the one who honours the traditions,
ensures that the joy is passed down
as she would have liked.
But that is hard when you are hurting,
when you are still just a little girl
deep down
who misses her mama.
So, be kind to that little girl,
but go forth,
and do what she taught you to do…
love.
Because one thing is for sure,
she taught you well.
My mom's home was the epicenter of the holidays. It's where we gathered to share meals, open gifts and make memories. It's where we sat by the fire with wrapping paper surrounding us, my little boys running around playing with their new toys. It's where my sister and I pulled presents and trinkets from the same stockings we've had since birth. It's where we drank rum and eggnog and laughed at Chevy Chase on "National Lampoon's Christmas Vacation."
As I enter this holiday season, I do so with anticipation and determination to shift my perception and make it happy again. I encourage you to check on friends and family who may be dealing with this specific struggle. Whatever life change they're battling, it can greatly alter their holiday experience. Make sure those folks are OK. To everyone, Happy Thanksgiving, and have fun prepping for Christmas.
(Susanna Shetley is a writer, editor and digital media specialist for The Smoky Mountain News, Smoky Mountain Living and Mountain South Media. This email address is being protected from spambots. You need JavaScript enabled to view it..)