Archived Opinion
Keeping it simple — and local
Wednesday, November 23, 2022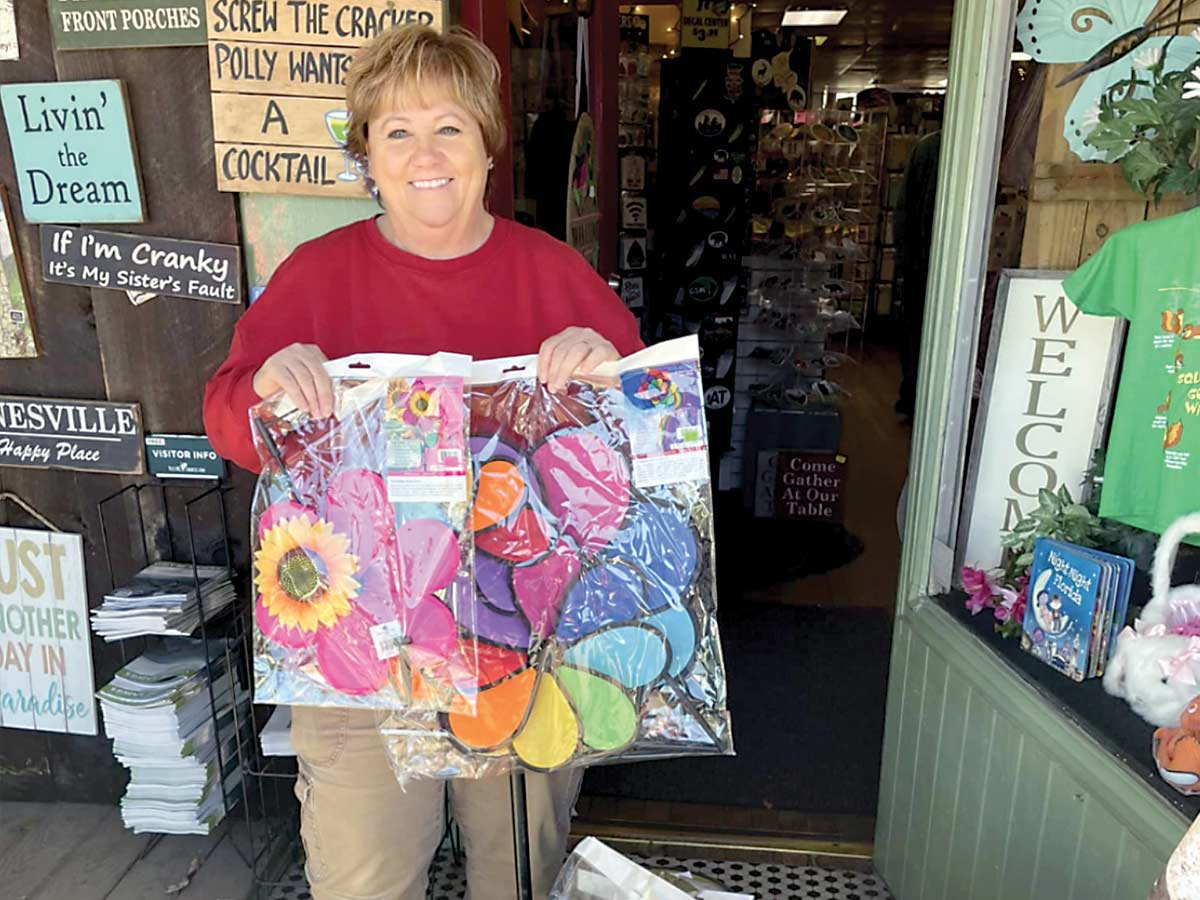 Patricia Miller, owner of Affairs of the Heart in downtown Waynesville, has all kinds of gift items for those looking to take advantage of Shop Small Saturday.
I was standing at my desk this morning looking forward to the coming Thanksgiving weekend with our grown children and fixating on the importance of shopping local.
It's an annual exercise for me, worrying that too many people in Western North Carolina will forgo our local businesses for online shopping and large national retailers as they prepare for their annual holiday shopping. This year, with inflation eating up paychecks and talk of a looming recession, it's even more important to visit our local stores.
It's gratifying that the shop local push has — over time — turned into a kind of movement, but I totally understand it. From the Shop Small Saturday and Small Business Saturday (that's this Saturday, Nov. 26) that started just over a decade ago to the "buy local" campaigns that have become commonplace, by now most Americans realize the value of spending their money with the small business owners they see around town every day. It makes economic sense, environmental sense and is just good for the town you live in.
Chambers of commerce throughout our region and local downtown districts all have some unique celebrations and shopping events planned. Take part, see old friends, take the family downtown and just enjoy shopping rather than getting caught up in the mall frenzy.
Over the last couple of holidays online spending surged as the pandemic had us homebound and not wanting to mix it up with big crowds. That's understandable, but now we've learned enough (mask up if you're still concerned) that there's not reason not to visit our local entrepreneurs.
If you're hooked on the online shopping, well, how about trying something different. During the pandemic many of these local small businesses upped their online game. Perhaps instead of visiting Amazon, you should check out the website of your local retailer and you might discover it's just as convenient.
My holiday shopping rituals have fallen into an annual pattern, one I look forward to each year. At some point — usually just few days before Dec. 25 — I'll visit Blue Ridge Books, Hazelwood Soap, wander down Main Street in Waynesville, perhaps even make the drive to Canton and Sylva, and buy jewelry, pottery, books, clothes, maybe more. I'll run into folks I know — including proprietors — catch up on small talk, perhaps grab some coffee or a beer. Sometime in that runup to Christmas, Lori and I will hit a few stores together as we finish up our list. Simple, easy, no pressure.
Enjoy the season, and support the locals. Cheers.
(Smoky Mountain News Publisher Scott McLeod can be reached at This email address is being protected from spambots. You need JavaScript enabled to view it..)
Leave a comment
1

comment
This year, with inflation eating up paychecks and talk of a looming recession, it's even more important to visit our local stores.

Monday, 11/28/2022