Archived Opinion
Divisive politics isn't the only way
Wednesday, November 16, 2022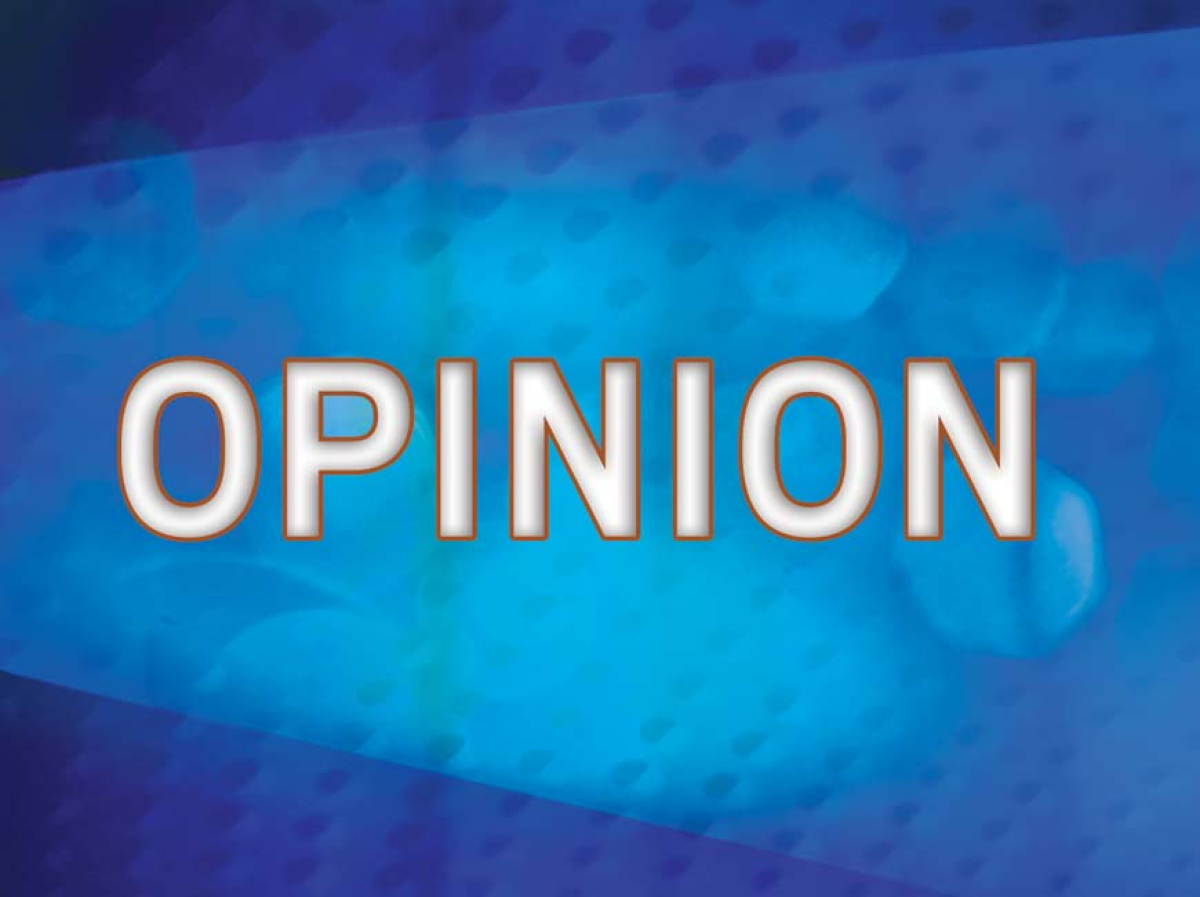 Does the American political divide have to divide friends? Families? Communities? Or is there an alternative approach?
I have asked myself this question many times recently. It started for me after driving home from college to vote last week. As I walked into the polling station I was warmly greeted by many old friends and people I knew growing up in Waynesville. Some were outside passing out flyers, others were volunteering inside to help with the voting process. I felt good after casting my ballot and contributing to our democracy.
But when I walked outside the polling office, I was caught off guard by a question from an acquaintance passing out flyers. "Did you vote for the right people?" she asked, waving a flyer for her party in my face.
After a moment of shock, I was able to regain my thoughts enough to reply with, "The right people? Yes. Your candidate? No."
I must admit I had a smug grin walking back to my car knowing that person's eyes were searing through the back of my head. Despite the immediate satisfaction this comment gave me, the more time passed, the more it bothered me. I realized that more than likely my friend and I would no longer be on good terms. I had let American politics divide me from a friend … I am sure that many can relate.
Part of my discomfort with our political divide stems from an experience I had last summer during a study abroad trip to Nepal. During my stint of research and teaching in a small mountain village, I was honored with invitations to participate in many rituals and practices unlike anything I have experienced in the United States. Among these, one memory stands out with regard to the turmoil of our winner-takes-all election system.
Whenever this mountain community needed to make decisions, they didn't have an election. Instead, they held community meetings in which men, women, children and village officials alike come together to hash it out. They invited me to one of these meetings even though I was an outsider who would be gone in a few weeks.
At this meeting, everyone gathered around in a circle in the middle of the village. There was laughing, comradery and the sharing of Tik Tok videos. After the jokes and small talk that are standard in Nepalese culture, the officials and townspeople began to deliberate. Everyone's voice was heard, and everyone was happy to listen. Eventually they came to an agreement and passed around a paper for everyone to sign. For those who were too old to enjoy the first schools in the area, help was given in signing their names. I was even asked to sign my name (for what good that did).
At the end of it all, when I was able to talk to one of the meeting's initiators, I found they were discussing the installation of an irrigation system, deciding where it would be most productive and what community members needed it the most. With my limited Nepalese, this meeting had just sounded like old friends chatting.
This stands in stark contrast to my returning to the United States and experiencing the divide in families, friends and communities over politics. Cooperation and middle ground are not words often heard in American politics unless it is to say there will be no cooperation from my party.
While this divide has always felt like a given in America, I have realized that it doesn't have to be. The Nepalese village meeting taught me that we can cooperate with our neighbors, co-workers, friends, family and even outsiders. We can listen to each other. We can work through our differences. We can remember that in the end, people — not political parties — are what's important.
(Andrew Wampler was raised in Waynesville and is a student at Appalachian State University. This email address is being protected from spambots. You need JavaScript enabled to view it.)
Leave a comment
8

comments
If by "woke" you mean that this person is willing to step outside of their own narrative and point of view to learn from others then yes I guess Andrew is "woke." I think the correct word would be empathetic. Andrew, keep learning from others. Ignore the bigots. Your community is proud of you.

Monday, 11/21/2022

Thank you! The ideal size of a successful community is 150 people. After that, it would be more difficult to create the same result.
Our country has forgotten that we all want the same for our communities, to live and work happily with as little difficulty as possible. Unfortunately, there are folks who want to disrupt our communities by forcing their own opinions on us. There's no friendly discussion, no agreement, no compromise, just, "my way or the highway."
I sincerely hope that those poor people who find the need to dump their fear hate and anger on the whole community will wake up to their destructive behavior.

Sunday, 11/20/2022

Thank you! The ideal size of a successful community is 150 people. After that, it would be more difficult to create the same result.
Our country has forgotten that we all want the same for our communities, to live and work happily with as little difficulty as possible. Unfortunately, there are folks who want to disrupt our communities by forcing their own opinions on us. There's no friendly discussion, no agreement, no compromise, just, "my way or the highway."
I sincerely hope that those poor people who find the need to dump their fear hate and anger on the whole community will wake up to their destructive behavior.

Sunday, 11/20/2022

Another woke college student trying to use woke ideals from his indoctrination center.

Sunday, 11/20/2022

Excellent and well-written. I am happy to see that young people are involved in political thought and are articulate. Thank you!

Friday, 11/18/2022

Great stuff, Andrew. In a related vein, I have noticed that when we talk with people of opposing views/parties about the 'Headline Of the Day,' both sides immediately dig in and no one learns. If, however, we get past the headline and start discussing the detailed particulars of an issue, we find that we have huge areas of agreement and a very few small items where we disagree. We can then have a rational discussion about those small details.

Thursday, 11/17/2022

Divisive politics will endure as long as the left refuses to abide by the rule of and the Constitution. At present they acknowledge the basic law of the country only when it is convenient to their narrative. The socialist ratchet is alive and well in the US, and is pushed with great energy by the left.

Thursday, 11/17/2022

What a welcome and needed point of view. Thanks so much for sharing the story of how Nepalese villages make decisions too- we could learn a lot!

Wednesday, 11/16/2022