Archived Outdoors
Drought conditions spread statewide
Wednesday, November 09, 2022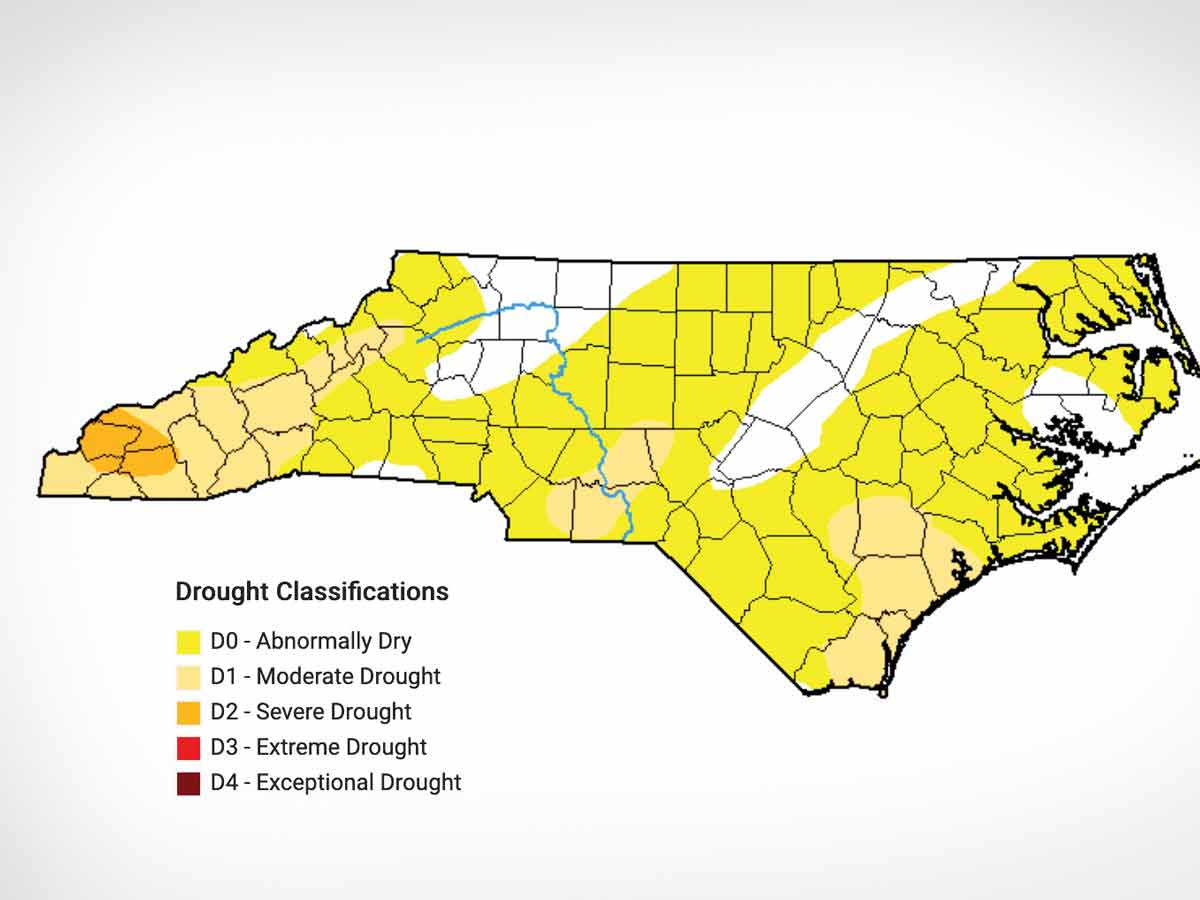 In the Nov. 2 map, only six of North Carolina's 100 counties were free of any drought designation. N.C. Drought Advisory Council map
Despite significant rainfall in the mountains last week, drought continues to expand in the western region and across North Carolina.
In the most recent drought map released Nov. 2, three counties — Graham, Macon and Swain — are now classified as experiencing severe drought, up from just one Oct. 27. A small piece of Cherokee County is also seeing severe drought conditions. An additional 20 North Carolina counties are in moderate drought, including Cherokee, Clay, Haywood, Jackson, Henderson, Transylvania and Buncombe counties. Seventy-one counties are abnormally dry — leaving only six counties without a drought designation.
During the month of October, the N.C. Forest Service dealt with 347 fires on 705 acres statewide.
Drought maps are published every Thursday at ncdrought.org based on data collected as of 8 a.m. the previous Tuesday.