Archived Outdoors
Motorcycle crash sparks Smokies wildfire
Wednesday, November 09, 2022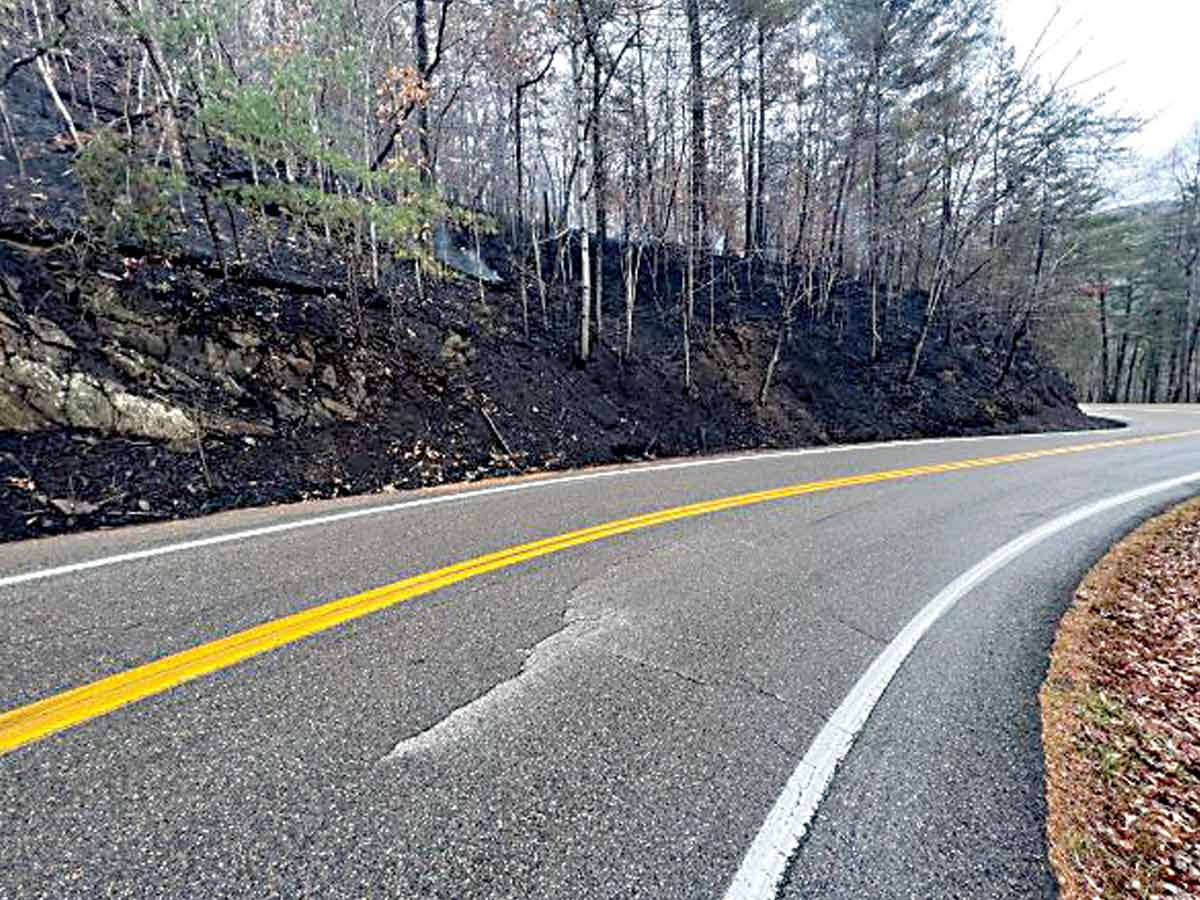 The forest abutting U.S. 129 is blackened following a wildfire started Nov. 6. NPS photo
A wildfire that started near the Great Smoky Mountains National Park's western edge following a motorcycle crash Sunday, Nov. 6, had been 90% contained at 40 acres as of Monday evening, Nov. 7.
The motorcyclist lost control while riding U.S. 129 near Chilhowee Lake, colliding into the roadside, after which the bike was engulfed in flames, starting the wildfire. The biker was able to safely exit the accident site before the fire erupted.
About 60 wildland firefighters assisted in fire suppression Nov. 7, with 24-hour rainfall between a quarter and half an inch aiding their efforts. Crews established a hand-dug firebreak line along the perimeter to prevent growth in the park's backcountry. Wildland firefighting operations included a hotshot crew, hand crews and a Type 2 helicopter operation from the U.S. Forest Service, along with a hand crew and Type 6 engine crew from the National Park Service Appalachian Piedmont Coastal Fire Management Zone module.