Archived Opinion
Older generations are failing the young 
Wednesday, November 09, 2022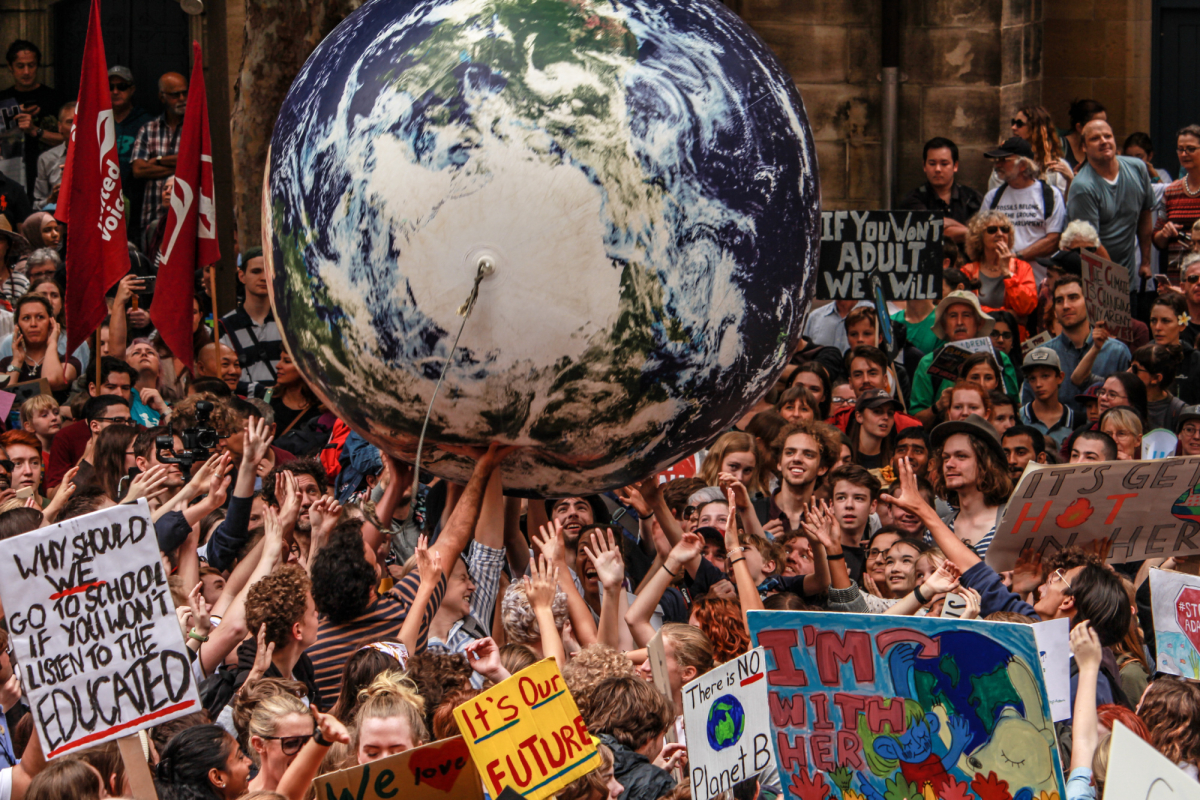 Did you know a family in Denmark uses, on average, four single-use grocery bags per year while American families use one per day?
Next time you're in Walmart, stand at the self-checkout area for a moment and observe how many people use a plastic bag for a single item, a box of canned drinks or a container of laundry detergent with a handle. These items are easier to carry without a bag, yet customers still use one. It requires significant restraint not to inform them that each plastic bag takes 1,000 years to degrade in a landfill. I try to model appropriate behavior by not bagging boxes or items with handles and by using reusable bags.
A recent study led by Bath University and spanning 10 countries illustrated the depth of anxiety young people are experiencing toward climate change as well as feelings of betrayal from adults and politicians.
Results of this study indicated nearly 60 % of participants said they felt very worried or extremely worried. More than 45 % said feelings about the climate affect their daily lives. Three-quarters said the future was frightening. Over half said humanity is doomed. Two-thirds reported feeling sad, afraid and anxious. Many felt fear, anger, despair, grief and shame — as well as hope.
One 16-year-old said: "It's different for young people — for us, the destruction of the planet is personal."
With it being election season, political topics are on every news outlet and social media platform. I can get on a soapbox about several, but the focus of this column is climate change. That's because if the earth implodes via flood, fire, extreme temperatures or lack of breathable air, no other political issue will really matter because none of us will survive. In my opinion, climate change should be a priority on everyone's agenda.
Some folks get turned off when they hear the phrases "global warming" or "climate change" because maybe they're too broad and elusive. To help with this, I've included several fast facts from earth.org.
1. We are certain we caused it.
2. The last decade was the hottest in 125,000 years.
3. The ocean absorbs most of the heat we produce.
4. CO2 is at its highest in 2 million years.
5. We are losing 1.2 trillion tons of ice per year.
6. Air pollution kills more than 9 million people per year.
7. Extreme weather patterns are human-driven.
8. Global warming is reversible, at least partially.
9. Humans collectively lost 302.4 billion work hours to excessive heat in 2019.
10. Several locations may become uninhabitable due to extreme heat by the end of the century.
11. The cost of inaction is higher than the opposite.
12. Livestock are responsible for 14.5% of global greenhouse gases.
In congruence with the Bath University study, I asked several young people in my own sphere how they feel about climate change. They said they're frustrated because they're the ones who will inherit the planet and will have to deal with the irresponsibility of older generations. The kids in my life all have reusable water bottles and remind me to get reusable grocery bags out of the car before going into the store. They love to shop at thrift stores, ride their bike or walk to town, and are curious about electric vehicles and planes. They are passionate when they speak or write of what's happening to our beloved Mother Earth. They are doing their part, as best they can with the resources they have.
We should all be inspired by them.
It astounds me when people act like climate change is a lesser issue. There are massive amounts of quantifiable data indicating we are killing our beautiful planet but everyone goes about their day consuming plastics, gobbling up gas and eating meat with every meal.
The earth is a coherent, self-regulated collection of physical, chemical, geological and biological elements and forces that interact to maintain homeostasis and balance between the input of energy from the sun and the thermal sink of energy into space. The way we treat the planet is making this impossible. Earth's collection of systems is similar to the human body. If the human body is dehydrated, running a fever and inhaling toxic gases, it would fail to thrive as well.
The planet is always on my mind but especially during a political season. I don't think it's fair that other countries, such as Denmark, are trying so hard to live sustainably while Americans selfishly consume and live with little respect and regard for the health of our planet. The truth of the matter is that individual changes can make a difference, so if you don't make a shift for your own sake, do it for the young people in your lives. Let's rebuild their faith in us.
(Susanna Shetley is a writer, editor and digital media specialist with The Smoky Mountain News, Smoky Mountain Living, and Mountain South Medial. This email address is being protected from spambots. You need JavaScript enabled to view it..)
Leave a comment
4

comments
Mr. Quartermaster below seems to enjoy name-calling and personal attacks and avoiding any mention of his sources of information. So I challenge you now, Quartermaster: Tell us whom you read and hear to come up with your conclusions.
Anybody can spew venom and throw vitriol. What a miserable personal life you must have.

Sunday, 11/13/2022

I'm grateful that you've written this heartfelt column, Susanna. Let's hope it provokes some soul-searching. We individuals are all in this together. Our common enemy is mega-corporations and billionaires who profit from fossil fuel industries and pull the strings of political candidates and elected officials. We need to band together, not rip one another apart.

Sunday, 11/13/2022

Another screed that ignores actual science and telling us we are all going to fry from global warning. It's rubbish. We have been cooling for the last 20 years and the claims about it being the warmest it's been in some long span of time is simply not supported by the data.

The globaloney "the sky is falling" rubbish, needs to end. Learn what science actually is and get the data. The data says the article is just another lie.

Sunday, 11/13/2022

Does the author intend to include some of the world's biggest polluters like Africa, China and India among others in plans to save the planet?

Friday, 11/11/2022