Archived News
Pless survives challenge, will return to Raleigh
Tuesday, November 08, 2022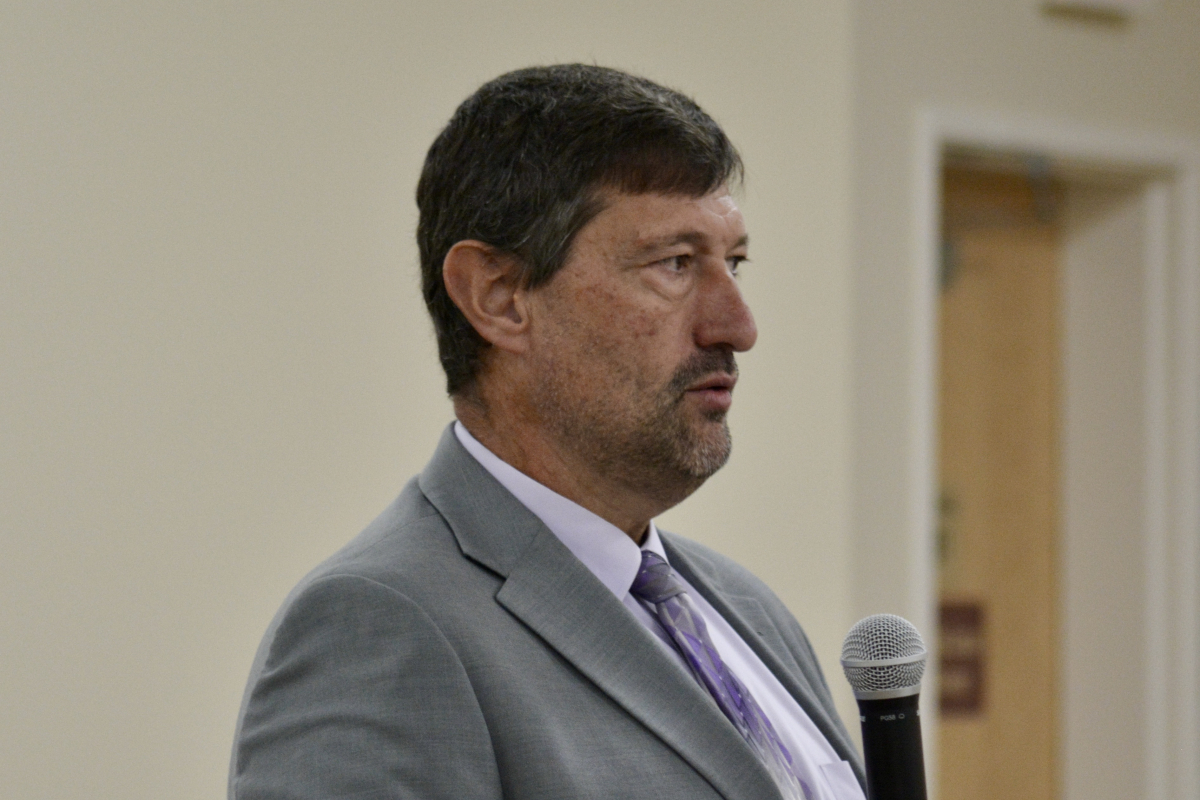 Rep. Mark Pless speaks at an opioid settlement summit in Macon County on Nov. 3.
Cory Vaillancourt photo
Haywood County Republican Mark Pless may have produced his share of controversy during his first term in the General Assembly, but he also produced results, bringing tens of millions of dollars in flood relief to Haywood County. Voters rewarded him with another term, over Democratic challenger Josh Remillard.
"I appreciate all the support I've had," said Pless. "The voters have enabled me to do a lot of things for Haywood and Madison Counties by sending me down there, and I plan to continue that. I want Haywood and Madison to be on top."
Pless served as a Haywood County Commissioner for two years, leaving midway through his term to run for the seat vacated by then-Rep. Michele Presnell (R-Burnsville) in 2020. Pless coasted to an easy victory in that election over Democrat Alan Jones, beating him by more than 27 points in a district that had included part of Haywood County, along with the entirety of Madison and Yancey counties.
Recent redistricting reunified Haywood County and removed Yancey from the district. Nonpartisan redistricting website davesredistricting.org says the new 118th District is 59.9% Republican — not by registration, but by voter performance from 2016 through 2020.
Pless ended up with 60.33% of the vote, against 39.67% for Haywood County Democrat Josh Remillard.
Remillard made headlines early in 2021 when he became the second Democrat, after Buncombe County Commissioner Jasmine Beach-Ferrara, to challenge first-term Congressman Madison Cawthorn (R-Henderson).
After Cawthorn announced he'd run in a newly drawn district, Remillard followed him there. Those maps, however, were struck down by courts. When Cawthorn changed his plans again to run in the district that originally elected him, Remillard opted to challenge Pless for his state House seat instead.
As with fellow WNC Republican Rep. Mike Clampitt, Pless has at least one major priority right now — bringing a drug treatment facility to the region.
"I'm glad I get the opportunity to keep working at it," he said.