Archived Opinion
Democracy is not a given, especially now
Wednesday, November 02, 2022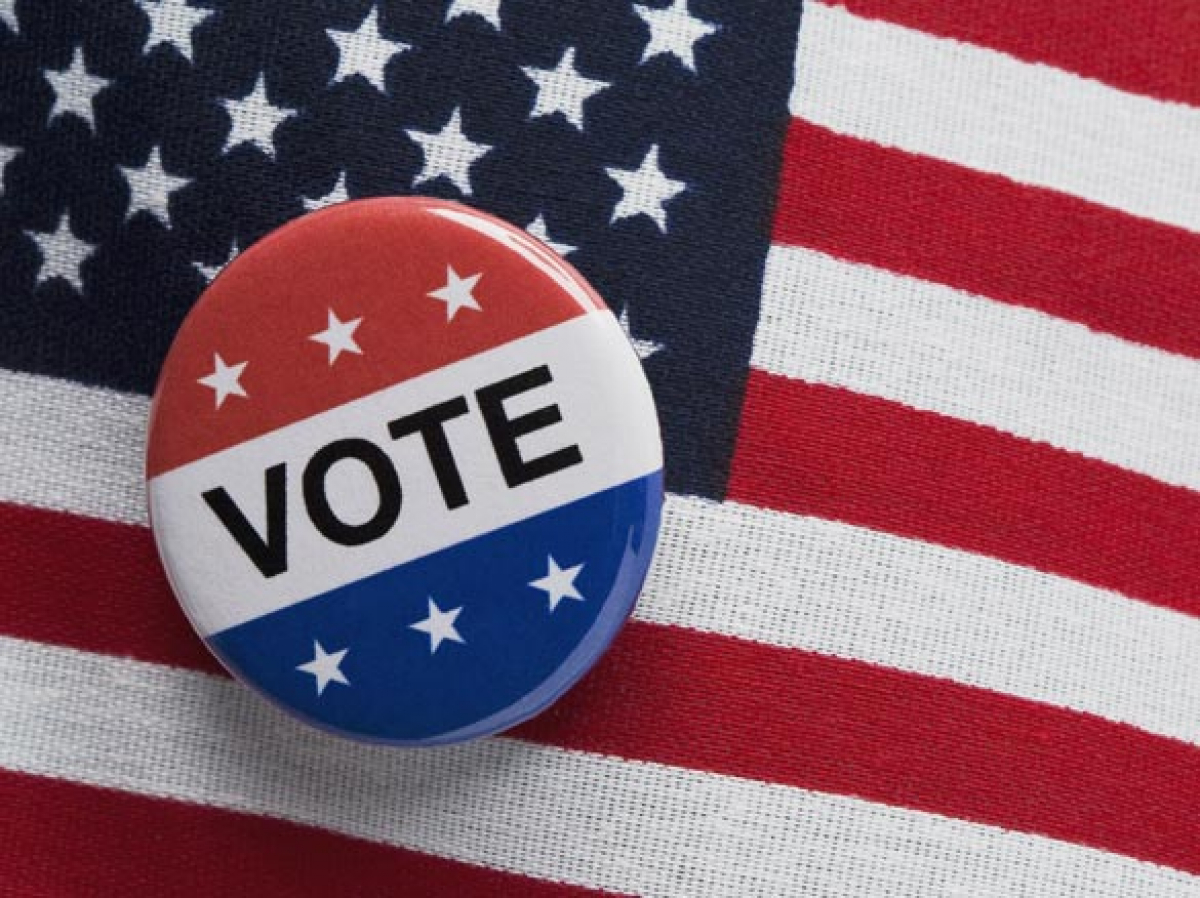 The delegates had spent a sweltering Philadelphia summer behind sealed doors and windows debating and drafting a constitution for what would become the United States of America. Asked what they had to show for it, Benjamin Franklin famously replied, "A republic, madam, if you can keep it."
Having escaped one monarchy, we didn't want another.
Franklin's oft-told challenge was severely tested in the Civil War. The republic survived, stronger.
But we came dangerously close to losing it on Jan. 6, 2021, when President Donald Trump sent a mob to the Capitol, intending to overturn the election he had lost. Vice President Mike Pence saved the nation that day, resisting Trump's pressure to discard Joe Biden's decisive electoral votes.
Sixty years before, Richard Nixon had stood in the same place to confirm officially that he had lost an extremely close election. In 2001, it was Al Gore's turn to transfer power peacefully despite having polled more popular votes than the president-elect. He accepted without rancor the Supreme Court's 5 to 4 decision to halt the Florida recount.
That is how republics survive — by following the rule of law.
Before now, both major parties could be trusted to keep our republic. Tragically, that is true today only of the Democrats. Nationwide, the New York Times counted more than 370 Republican nominees for Congress and major state offices who have denied or questioned the legitimacy of Biden's election. They include candidates for governors and secretaries of state, who could refuse to count or certify election outcomes they dislike.
They are encouraging deep disrespect for our government and sowing the seeds of another coup attempt in 2024.
In a poll conducted by the Times and Siena College, 71% of voters said they believe democracy is at risk, and yet 39% said they're open to electing candidates who say the 2020 election was stolen. That is terrifying. Most but not all are Republicans.
Rep. Ted Budd, the GOP Senate candidate in North Carolina, has been one of the deniers and has refused to commit to accepting the result if he loses on Nov. 8. Chuck Edwards, the House nominee in District 11, has refused to say how he would have voted on Trump's challenge, which makes him a denier too.
"Republicans, whether they agree with it or not, are feeding the stolen election narrative because it wins them votes, and it's dangerous," said a Charlotte Observer editorial. We know what can happen when a legitimate election is dismissed as 'stolen' or 'rigged,' and yet we're staring at the very same threat again.
"Donald Trump and his acolytes seem to believe that ascendance to public office is something they are owed, and the only acceptable outcome of an election is the one in which they win. That, coupled with their outright refusal to commit to the peaceful transfer of power, should be disqualifying to any voter who believes that democracy matters."
That, more than any of the usual policy differences, is the fundamental issue in this election. The Democratic Party is committed to maintaining the United States as a democratic republic. The Republicans are not.
"Monarchy" is commonly derived through heredity but doesn't have to be. Any president who fancies himself above the law and incapable of losing an election fits the description. Any political party that's in thrall to someone like Trump is as useless as the parliaments in Russia and Syria.
The Republicans have laid out a dystopian vision for the nation's future under their rule. With control of the House, the GOP would abolish the Jan. 6 committee and slash Social Security and Medicare; some of the radicals vow to shut down the government if that's what it takes. They would impeach Biden and endlessly harass his Cabinet members as they did Hillary Clinton over Benghazi. They would leave Ukraine at the mercy of Trump's patron in the Kremlin. Rick Scott of Florida, the richest senator, is raising Republican campaign money on a promise to sunset Social Security and Medicare, setting them to be repealed simply by congressional paralysis. They would exercise a total dictatorship over half the population by banning or severely restricting abortion nationwide.
Can we trust such people to keep the republic? Ben Franklin's response was an open-ended challenge, as timely today as it was 234 years ago.
(Martin Dyckman is a journalist living in Asheville. This email address is being protected from spambots. You need JavaScript enabled to view it.)
Leave a comment
2

comments
"The republic survived, stronger."

That is patently false. The founders Republic was destroyed, with FedGov becoming a near unitary state, lording it over the states, and refusing to remain within the limits of the constitution.

"That is how republics survive — by following the rule of law."

Ruloe of law is dead in the US. That is why the Republic is dead.

By the by, the 2020 election was stolen through massive vote fraud. Massive vote fraud has taken place this year as well. Anyone denying that is an election denier.

Sunday, 11/13/2022

In that sweltering summer of 1776 in Philadelphia, the delegates there assembled asserted that the right of the people to representation in the legislature was "inestimable to the people." Our own state's Constitution guarantees the people of North Carolina "free and fair elections," and declares that it is the People that are sovereign. Not any elected official. Not even the legislature.

Those who would deny citizens the right to vote, deny large groups their right of representation in the legislature through extreme partisan gerrymandering, and deny The People their sovereignty through some "independent state legislature" theory, are a very clear and present danger to the Republic.

Wednesday, 11/02/2022