Archived Outdoors
Drought strengthens in WNC
Wednesday, November 02, 2022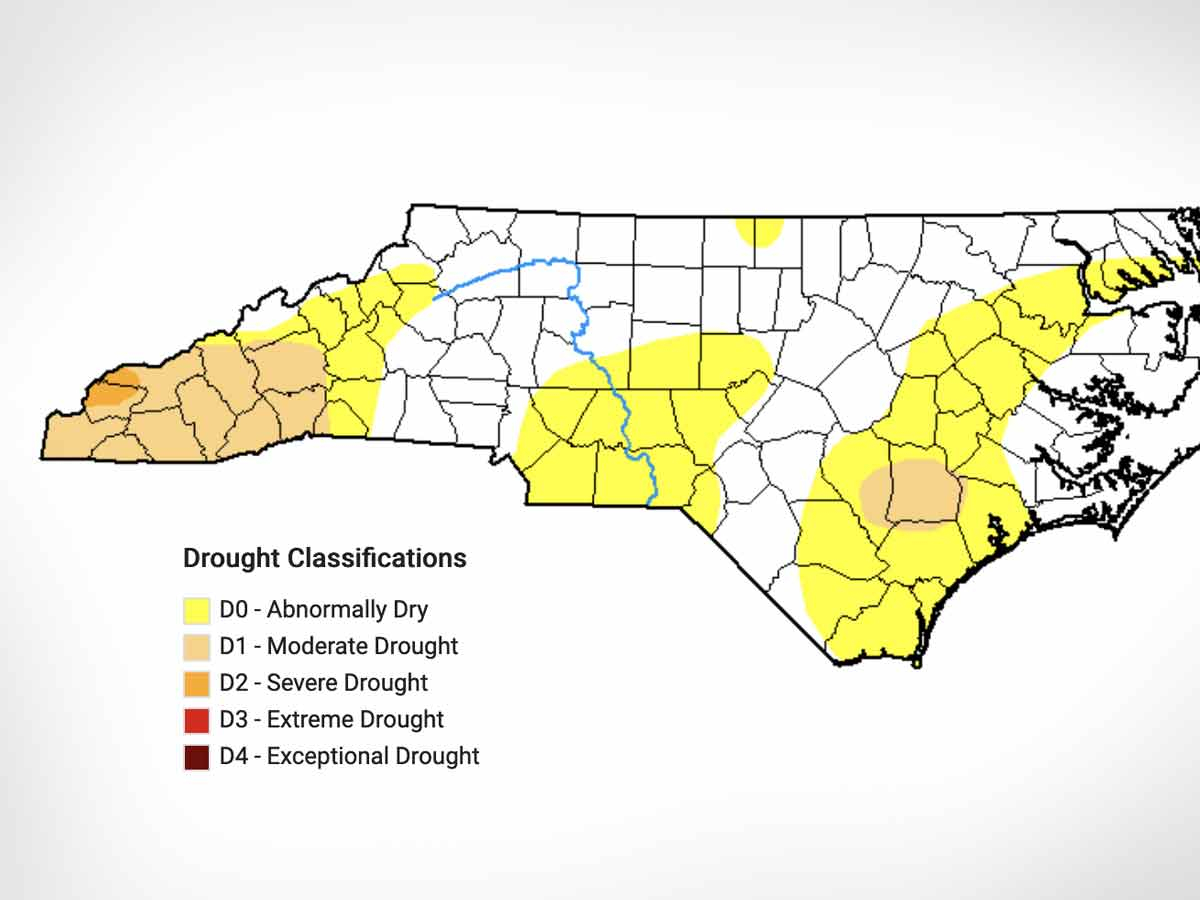 Drought maps are released every Thursday at ncdrought.org. N.C. Drought Advisory Council map
Drought continues to tighten its grip in Western North Carolina, according to the latest update from the N.C. Drought Advisory Council analyzing data through Oct. 25.
Most of Graham County and part of Swain County are now experiencing severe drought, with the number of counties in moderate drought increasing from eight in the Oct. 18 map to 12 Oct. 25. In addition to nine mountain counties, including Swain, that number includes three counties in the southeastern part of the state. An additional 42 counties are designated abnormally dry. Across the Southeastern U.S., 95.75% of the land area is abnormally dry or in drought.
Fire activity is increasing as dry conditions persist, especially in the mountains and sandhills. The N.C. Forest Service reported 169 wildfires burning 235 acres in the week prior to the Oct. 25 map. Asheville had received only 0.24 inches of rain this month, putting it on pace for its driest October since 2000.
Drought maps are released every Thursday at ncdrought.org based on data collected as of 8 a.m. that Tuesday.