Archived News
Tribal Council commits $324 million for sports-related brand, resort projects
Wednesday, November 02, 2022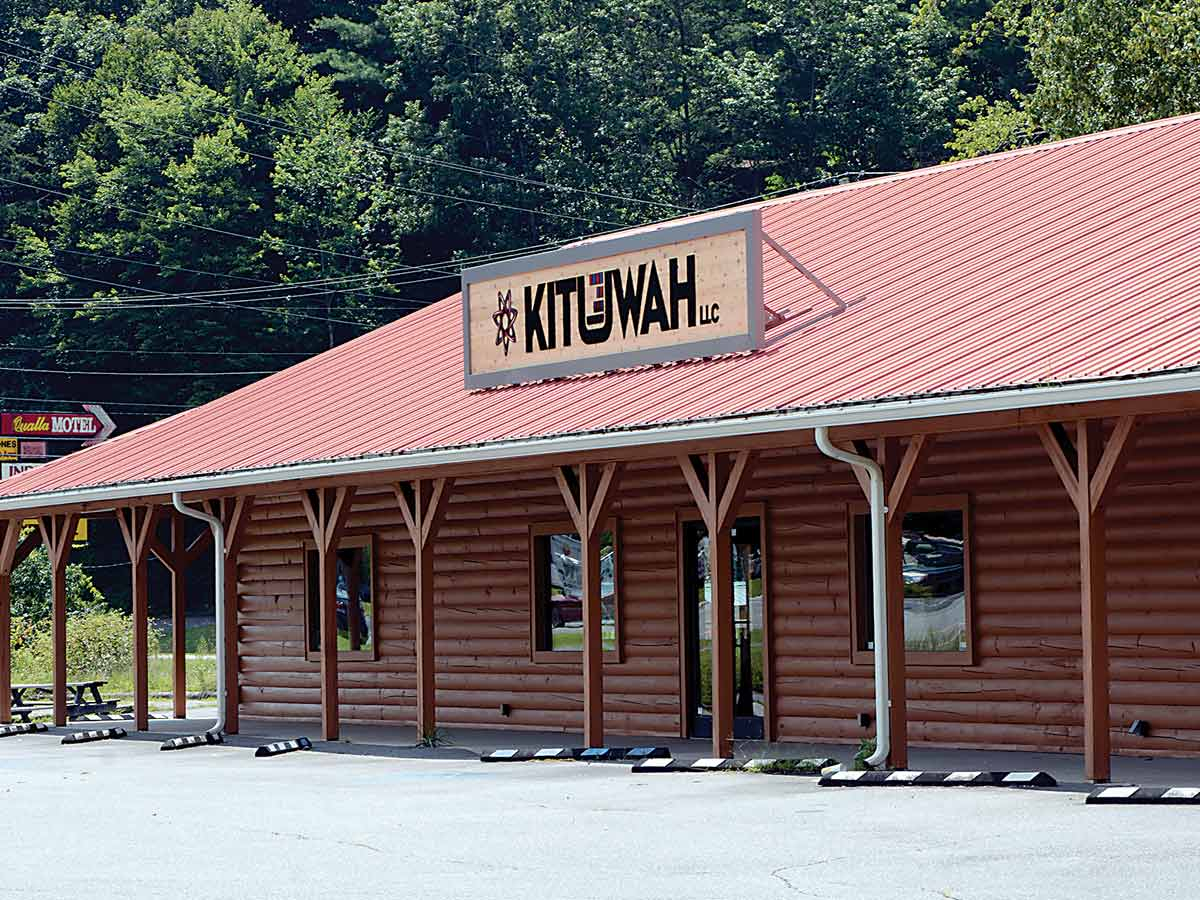 Kituwah LLC is the business arm of the Eastern Band of Cherokee Indians and is wholly owned by the tribe. File photo
During Annual Council Oct. 24, Tribal Council approved "Project Coda," a $324 million effort to control "a brand recognized worldwide" and invest in multiple resorts to be developed across the country.
"This tribe has for 20 years almost sought a brand that they could earn brand fees instead of paying brand fees, that they could have a globally recognized brand similar to and in some ways with wider demographics than some of the more popular brands out there," Kituwah LLC CEO Mark Hubble told Tribal Council during an Oct. 24 meeting. "This certainly meets that criteria."
The cryptic resolution describes the brand as having 70 years of intellectual property across all major sports and sporting events with a worldwide reach of 70 million people. Tribal Council discussed the request during a 90-minute closed session earlier in the day, brought in as a walk-in resolution submitted by the Kituwah Economic Development Board and Principal Chief Richard Sneed. Attorneys had suggested that Kituwah use a code name for the time being to avoid the opportunity being shopped around, Hubble said.
Hubble said the deal initially came to the LLC as a chance for a minority equity investment at a single resort in Orlando. The investment would have been about $75 million for a project in a "phenomenal site" that touches a busy outlet mall and sits on what will become one of the main seven entrances to Disney World.
"The drop silent moment in this was when it was like, 'We don't know you. We don't know how you treated your other equity investors. We don't know how you've done that,'" Hubble said. "And the only way we're going to do this is if we can get equal control of the brand itself to protect what are incredibly expensive commitments."
That led to the project outlined in the resolution, which would allocate $75 million annually over four years to develop multiple resorts, plus an initial investment of $24.5 million for brand purchase, brand loan and documentation fees. Each individual resort is expected to offer an annual return on investment of 20% and returns on the brand are expected to be "significantly higher" than 25% annually, Hubble said. Enrolled members of the tribe would receive founders benefits to include half off admission to any "Project Coda" branded hotel or resort where the tribe has made an equity investment.
Through Kituwah LLC, the Eastern Band of Cherokee Indians will receive 80% of the "Project Coda" brand and 37.4% of the equity in the brand itself, the resolution says, in exchange for a $5 million equity investment and a $5 million loan, on which the LLC will receive interest. The tribe will also have "certain rights of first refusal and options" to match best offers on any casino projects in the United States.
While the discussion began as an opportunity to invest in a single resort in Orlando, multiple locations are planned, said Hubble. Each resort will cost multiple hundreds of millions of dollars to build, and Kituwah will not be the only equity investor in any of them. The LLC will have equity and control rights of each resort proportional to its investment, and the brand owns not just the brand rights but also the development company.
One location already has 1,200 acres involved, with "hundreds of millions, if not billions" of dollars already invested into a development that will include timeshares, condos and hotels.
"It's also a very sports-based event," Hubble said. "It is the only project built specifically for the type of sporting event they do here in the United States."
Another project in Austin will include a full-scale amusement park, he said.
In 10 years, said Hubble, the brand will be worth an astronomical amount of money.
In the past two years, Tribal Council has approved $180 million in allocations to Kituwah LLC, including $55 million earlier in the same Oct. 24 meeting. Of the total, $110 million is dedicated to development efforts at a 200-acre property off Interstate 40 in Sevier County.
The tribe has approved many other investments as well, including a $275 million expansion to the Valley River Casino in Murphy, $250 million to purchase casino operations at Caesars Southern Indiana; a 30% stake in a $54.5 million hotel project in Pigeon Forge; a 49.5% stake for business arm EBCI Holdings LLC in a $650 million casino development project in Danville, Virginia; and $39 million for the new hotel at the Sequoyah National Golf Club.
With most discussion on the matter apparently having taken place off-air, the resolution passed with little conversation or debate. The entire agenda item, including reading the resolution into the record, took just under 14 minutes.
Tribal Council approved the initiative with broad support. Yellowhill Rep. David Wolfe offered the sole opposing vote. Big Cove Rep. Teresa McCoy was absent for the vote. Sneed has signed the resolution.