Archived News
Waynesville veteran pinned in special ceremony
Wednesday, November 02, 2022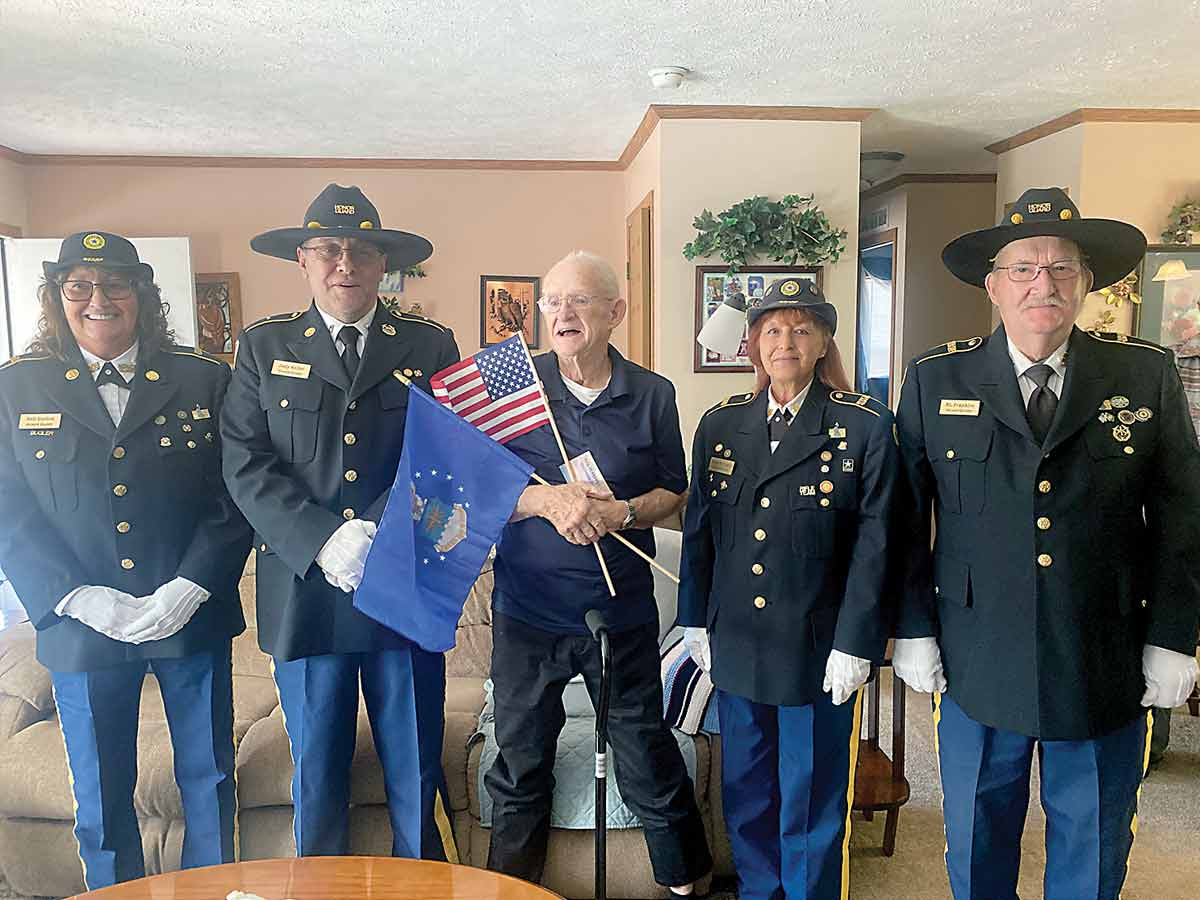 Air Force Veteran Edward Tobin was joined by the Haywood County Honor Guard at a special ceremony.
A special veteran pinning ceremony was held last week in honor of Air Force Veteran Edward Tobin of Waynesville. The event was held at his home and was provided by Haywood Hospice & Palliative Care and the VFW/American Legion Honor Guard.
Mr. Tobin's family and friends attended the ceremony, which included the presentation of the Air Force and United States Flags, and a veteran pin honoring his service to his country. Mr. Tobin, who turned 91 this year, served as an Air Force staff sergeant and was stationed in Korea.
"The veteran pinning ceremony is very moving and brings honor where it is due, and we are so grateful to be able to do this for Mr. Tobin," said Beverly Murray, Hospice Veteran and Volunteer Coordinator.
VFW/American Honor Guard Commander Lt. Jody Keller agreed it is rewarding to honor those who served.
"Mr. Tobin gave of his time and talent to serve his country, and it is right to honor him for his duty and service at this time in his life. Once a soldier, always a soldier," Keller stated.
Haywood Hospice & Palliative Care is a partner with the We Honor Veterans program, which is part of the National Hospice & Palliative Care Organization and Veteran's Administration.
Leave a comment
1

comment
Blessing upon you Mr. Tobin for a long active life. My husband Jack, an Air Force veteran who served for 27 years with duty during WW2, KOREA and VIET NAM is now 94, he still quite active and alert.. He would serve again if accepted..

Monday, 11/07/2022