Archived Outdoors
Fish and Wildlife considers endangered status for bog turtle
Wednesday, October 26, 2022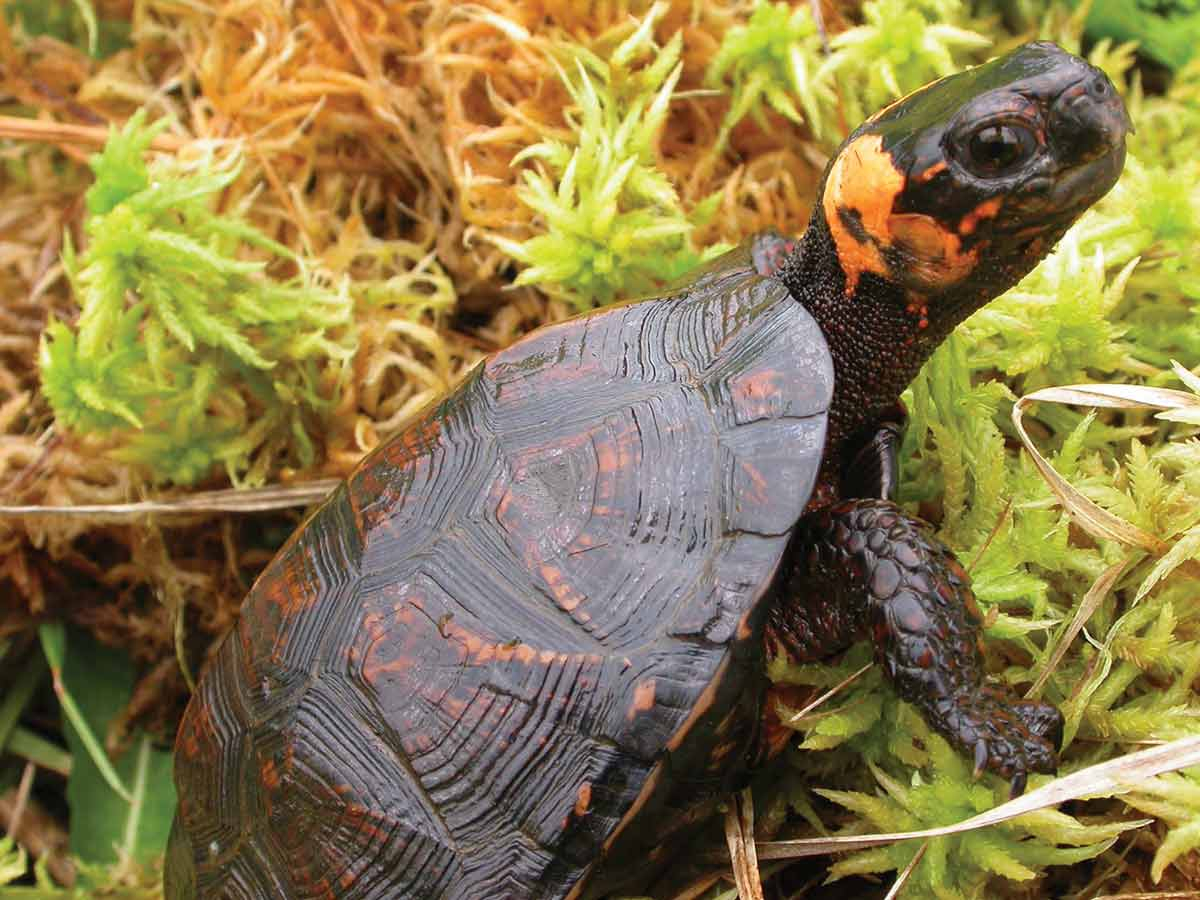 The bog turtle is North America's smallest turtle. Jonathan Mays/NCWRC photo
The U.S. Fish and Wildlife Service says that the southern population of the bog turtle, which lives in Southern Appalachian bogs, might warrant listing under the Endangered Species Act. The finding, based on evidence presented in a petition the Center for Biological Diversity submitted kicks off a more in-depth review of the turtle's status.
Bog turtles live in wetlands and are easily recognizable by their orange-yellow cheek spot and diminutive size, with the shell typically growing to just 4.5 inches long. They are North America's smallest turtle. The southern population lives in a variety of rare wetland types in Georgia, North Carolina, South Carolina, Tennessee and Virginia. The USFWS found that the petition presented "substantial scientific or commercial information" that the southern population might qualify as a distinct population segment and warrant ESA listing.
In 1997, the southern population was listed as threatened due to similarity of appearance, a special status offering limited protection under the ESA. That designation addressed threats stemming from poaching for an illegal turtle trade, which is a significant threat to the turtle. Additional threats to the species include limited availability and loss of mountain bog habitats due to drainage, conversion to other uses and degradation due to changes to water flow or plant communities resulting from human impacts on the landscape.
Under the ESA, citizens can petition the USFWS to make changes to the ESA list, and the agency works to deliver findings on these petitions within 90 days of receipt. However, favorable findings represent a relatively low bar, requiring only that the petitioner provide information that the petitioned action may be warranted. Next, the USFWS will conduct an in-depth status review and analysis to arrive at a 12-month finding on the turtle's status.
For more information, visit regulations.gov/docket/fws-r4-es-2022-0042.