Archived Opinion
Into the woods on my 43rd birthday 
Wednesday, October 26, 2022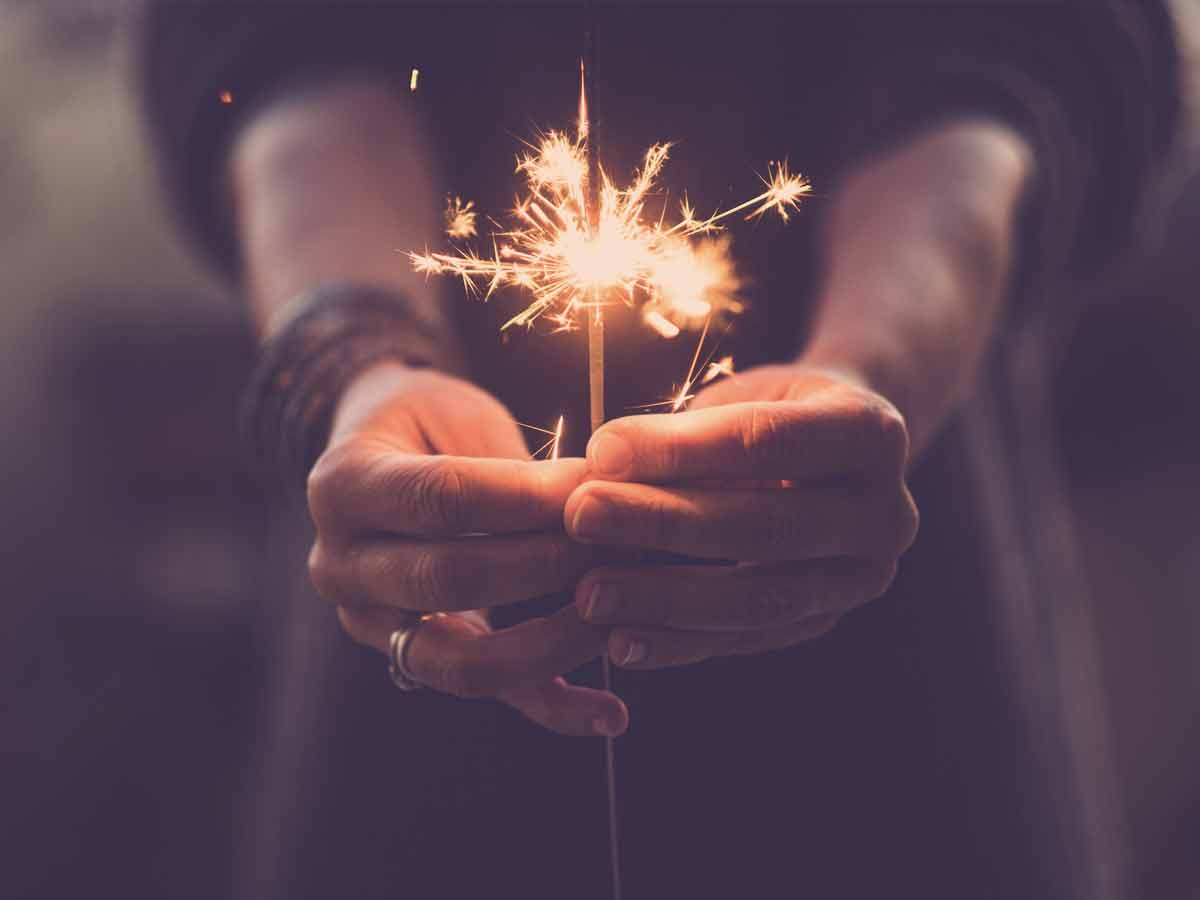 The sound of falling leaves crunched under our feet as we searched for the white blazes along the Mountains-to-Sea Trail. Our dog, Ringo, happily followed along, thrilled to be out of the house and into the woods.
This week I turned 43 years old and initiated a new tradition of a birthday hike. In my younger days, birthdays conjured visions of tropical vacations or dining out at a fancy restaurant. But now, I just want to embrace the simple pleasures of life, like spending time with people I love, being outside and enjoying a low-key day.
For my birthday, I did not want bells and whistles or fireworks and a big party. I did not want champagne being popped or money being dropped on an expensive dinner. I simply wanted ease and connection.
This is how my birthday went down.
I woke up and spent quiet time journaling. As a gift to myself, I ordered a new journal from Goulet Pen, which is one of the only companies that sells journals with the absence of lines. I'm not a fan of lines in a journal because in my opinion, they restrict flow and creativity.
Instead of setting intentions on New Year's Day, I've decided to set intentions on my birthday. For 20 minutes, I sat with my thoughts, visualized what I want my life to look like over the next year, and wrote it all down.
My sister, brother-in-law and niece were in town from Washington D.C., so as everyone woke up one by one they told me happy birthday, which made me feel extremely loved. We all enjoyed a big birthday breakfast before heading out to watch my older son play soccer. It was a sunny beautiful fall day, perfect soccer weather.
Afterward, my sister's family left for the airport, while Matthew, our four kids and I set out for the birthday hike. We decided on a section of the Mountains-to-Sea Trail. It was only about a 3.5-mile hike with easy to moderate difficulty, but there were six of us plus a dog. The goal was to laugh, talk and enjoy ourselves, not necessarily to get a strenuous workout.
We achieved our goal.
On the way home, we were stopped on Lake Logan Road, only to see that a MAMA helicopter from Mission Hospital had landed at the fire department. Beside it were an ambulance and an EMT worker carrying a sheet splattered with blood. Our car fell silent as we took in the scene, trying to process what had happened.
Further down the road, we saw a mangled motorcycle lying on its side with officers surveying the accident. No one spoke for a while, until finally we talked of hope and faith that the motorcyclist would be OK.
Observations like that bring the fragility of life into clear focus and highlight the fact that every moment matters, so every moment should be appreciated and not taken for granted.
Later, we sat and watched the kids carve pumpkins while we tried to find a worthy Halloween playlist on Spotify, which we never did, but we still had fun listening to songs like "Monster Mash," "Thriller" and the soundtrack to "The Nightmare Before Christmas."
When Matthew asked what I wanted for my birthday dinner, I said let's just order pizzas for the kids and we can eat salads. Considering he and I have been eating a plant-based diet for five weeks, it's complicated to throw something together so we called Domino's and made salads. It was an easy and enjoyable dinner for all.
Lastly, we watched "Poltergeist," which was one of my favorite horror movies when I was a little girl. Halfway through the movie, we paused for dessert and gifts, and I was overjoyed with the items they bought but more importantly, the love and thought that went behind the purchases.
My favorite part of a gift is the card. Maybe it's the writer within me, but if someone puts forth the effort to relay their feelings in words and say more than "Happy birthday," I keep the card forever. When the kids write in cards, it's especially meaningful, and this year's card was no exception. Their sweet words meant everything to me.
I was smiling as I went to bed the night of my birthday. It was special and memorable in all the important ways. I also thought of the person on the motorcycle, hoping the accident had not ended in tragedy.
The older I get, the more and more I realize that life is about connection, purpose and knowing yourself well enough to do the things that truly make you happy instead of the things society has outlined as "happiness."
Cheers to turning 43, and to many more birthdays reading cards and frolicking in the woods.
(Susanna Shetley is a digital media specialist, writer and editor for The Smoky Mountain News, Smoky Mountain Living and Mountain South Media. This email address is being protected from spambots. You need JavaScript enabled to view it..)
Leave a comment
1

comment
Happy birthday. Thanks for sharing your day but more importantly sharing the importance of love ones and doing the simple things in life that make you happy. As I turn 80 next year I plan to take time and reflect on what will make me mort happy for the next year. Always enjoy your sharingv

Friday, 10/28/2022