Archived Outdoors
WNC gets drier
Wednesday, October 19, 2022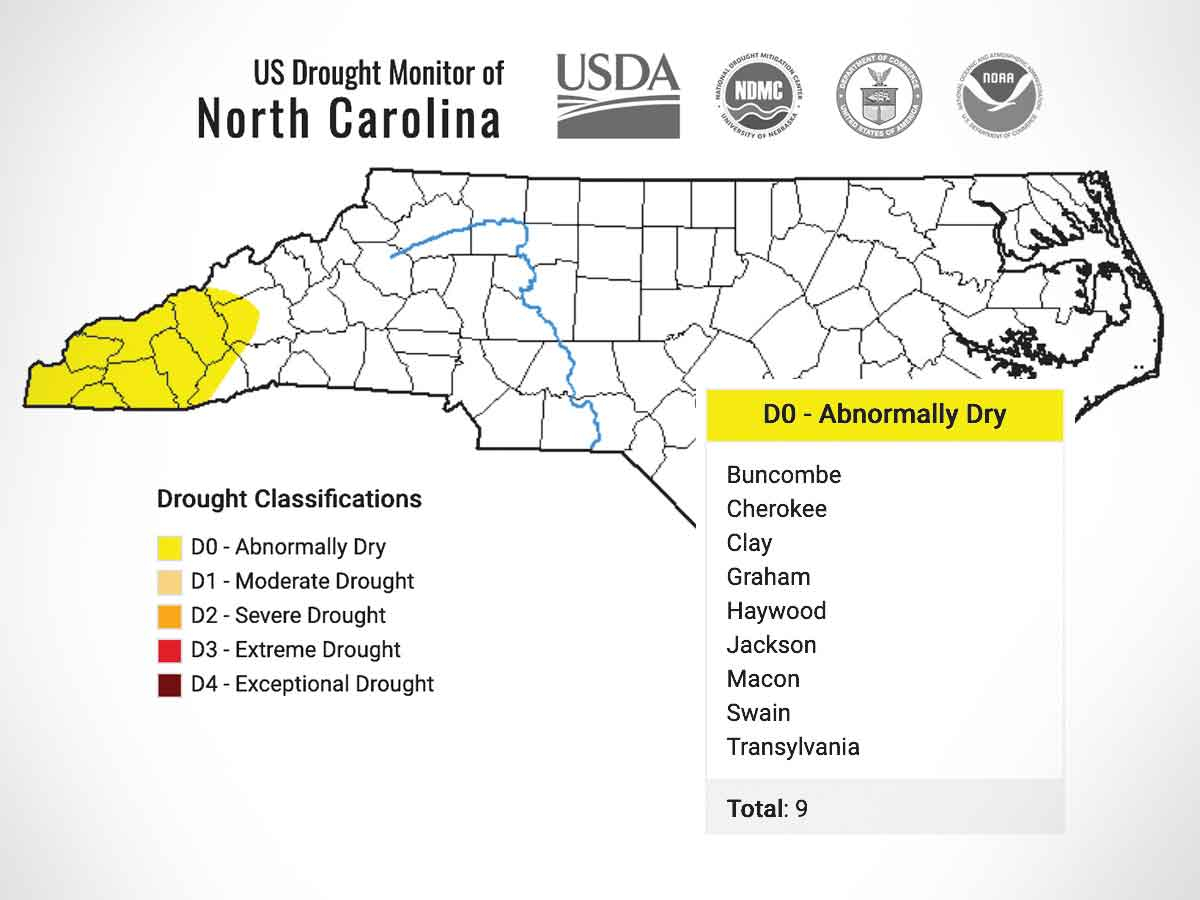 The N.C. Drought Advisory Council publishes an updated drought map every Thursday. N.C. Drought Advisory Council map
Dry conditions in North Carolina expanded to include nine western counties following publication of the most recent drought map Thursday, Oct. 13.
Haywood, Jackson, Swain, Macon, Clay, Graham, Cherokee, Buncombe and Transylvania counties are labeled "abnormally dry," while the rest of the state retains adequate moisture following a deluge from Hurricane Ian. On the Oconaluftee River, seven-day average streamflows have fallen to the historical 12th percentile, and Cullowhee has received less than an inch of rain in the past 30 days, placing it 2.5 inches below average for that time period.
According to National Weather Service data, Asheville had received only .06 inches of rain for the month as of Oct. 14, well below the normal of 1.6 inches for that period, while Bryson City received 0.14 inches, down from the normal of 1.36 inches.
These dry conditions have contributed to some of the best fall color in years across the mountain region but also present a concern with the arrival of fall wildfire season.
Drought maps are published every Thursday at ncdrought.org based on data collected as of 8 a.m. that Tuesday.