Archived Outdoors
Western N.C. dries out as fall wildfire season begins
Wednesday, October 12, 2022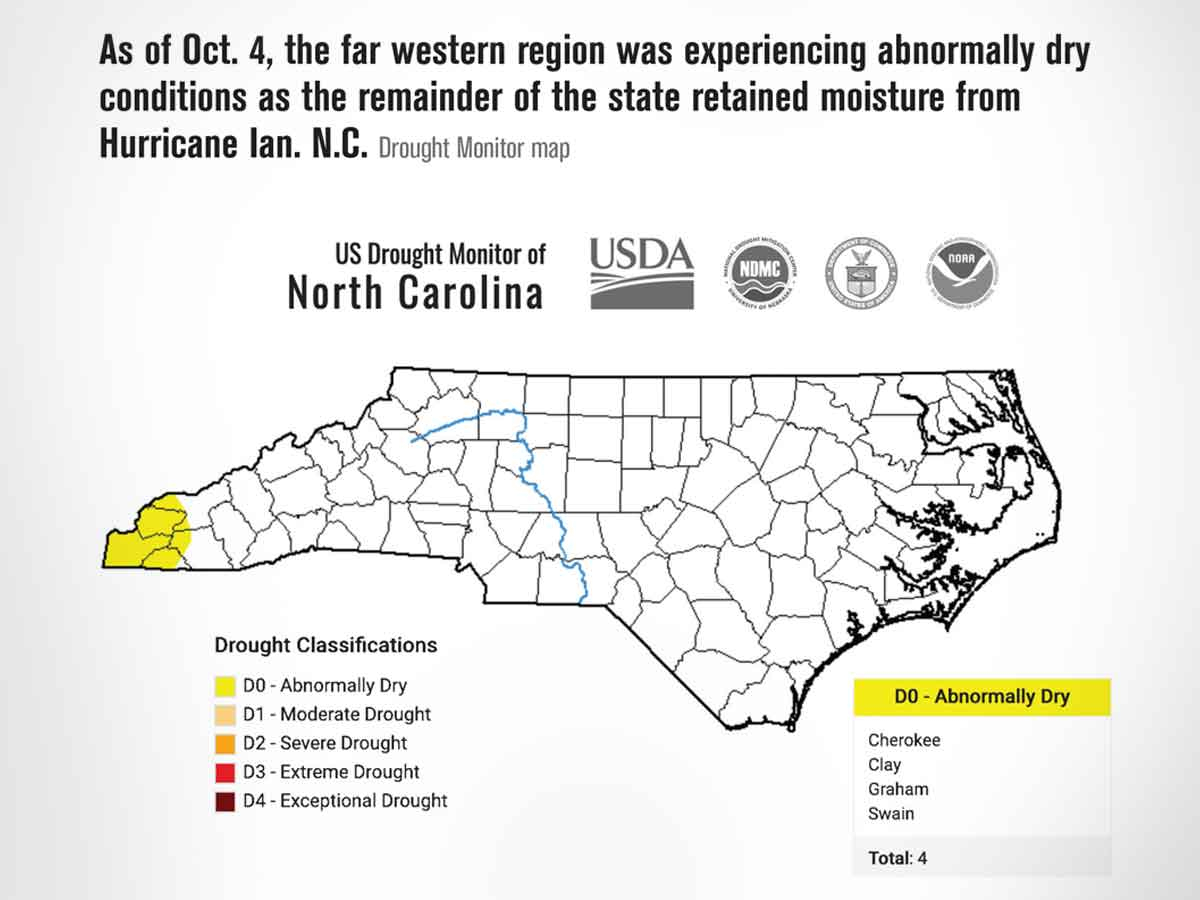 Heavy rains from Hurricane Ian eradicated dry conditions that spread through the eastern half of North Carolina throughout September, but the hurricane's lighter-than-anticipated impact in the western region led to action on the state's Oct. 4 drought report.
Cherokee, Clay, Graham and Swain counties are now marked abnormally dry based on data collected through 8 a.m. Tuesday, Oct. 4, after receiving little to no rain from Ian. The storm dropped as much as 6 inches of rain on some locations in North Carolina, with the heaviest totals along the southern Outer Banks. With no rain falling in the western region since the last drought map published Oct. 6 — and little substantial rainfall in the ten-day forecast — that area could expand when the new map comes out Oct. 13.
"Fall weather and the beautiful changing foliage in North Carolina draws people outdoors to take in activities such as camping, hiking or working in their yards to dispose of leaves and other yard debris," said Agriculture Commissioner Steve Troxler. "When choosing to build a campfire, grill out in your yard or eliminate leaves by burning, it is important that you remain vigilant and safe with any outdoor fire to protect our forests. You are our best defense against wildfires."
October marks the start of fall wildfire season in North Carolina, which typically runs through early December. During fiscal year 2021-22, 6,887 wildfires burned 26,958 acres in North Carolina, and only 1% of those fires were the direct result of a natural ignition source such as lighting. The remaining 99% were caused by human activity.