Archived Arts & Entertainment
Still got this dream that you just can't shake: Chan Kinchla of Blues Traveler
Tuesday, October 04, 2022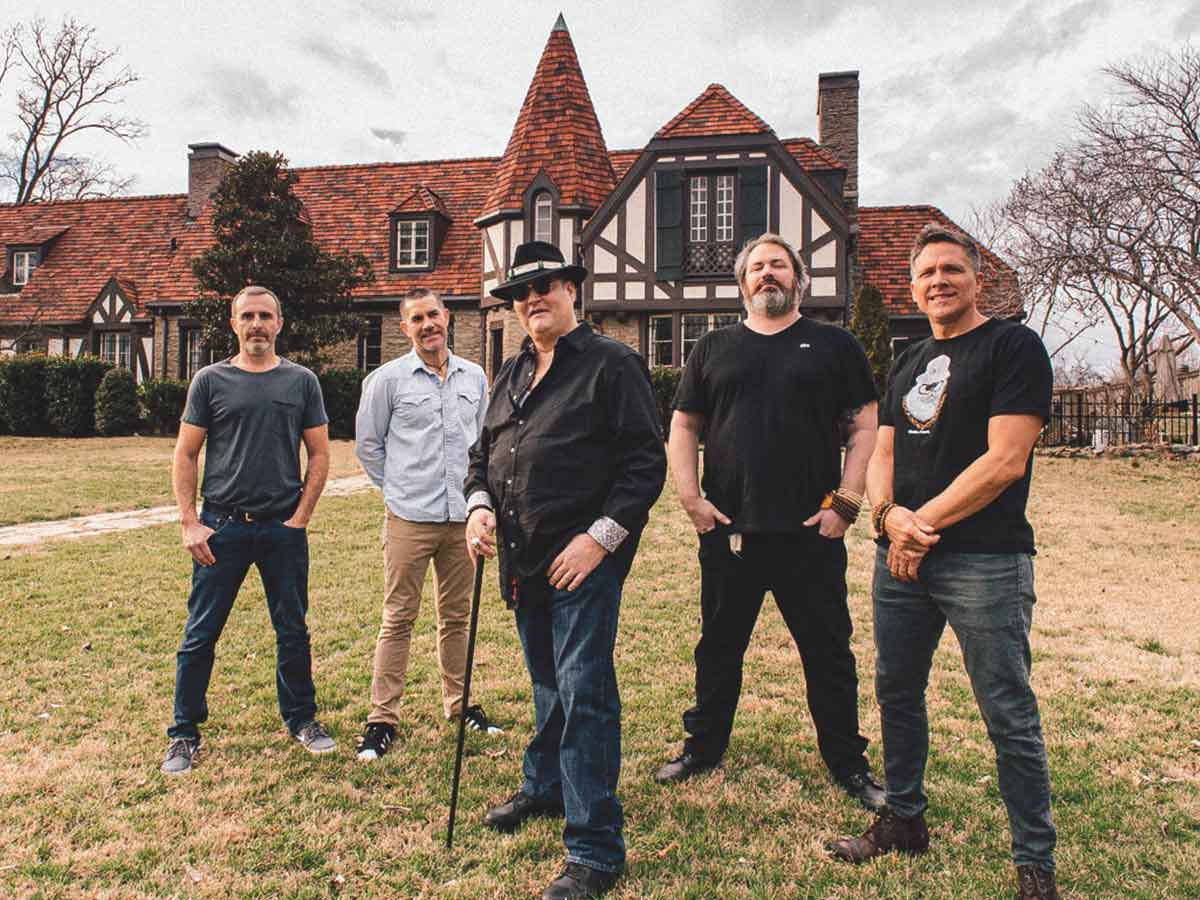 A longtime beloved stage act, Blues Traveler will hit Asheville on Oct. 11. (Donated photo)
Since 1987, New Jersey-based Blues Traveler has remained one of the hardest working and most resilient rock acts in the mainstream music scene, something championed by the group's vast network of diehard fans the world over.
Bubbling up through the northeast club scene and jam-band festival circuits in the late 1980s/early 1990s — which also included Blues Traveler spearheading the groundbreaking H.O.R.D.E. traveling showcase — the band broke nationally and internationally in 1994 with the release of the album "Four," containing massive radio hits "Run-Around" and "Hook."
And in the years since "Four" and the whirlwind of tours, gigs and festival appearances, Blues Traveler has remained a testament to the long-held philosophy that "a good song is a good song is a good song." Throughout its existence, the charts have been ruled by pop, country and hip-hop performers, with this rag-tag blues/rock ensemble still holding its own — ultimately proving the timeless, mesmerizing nature of the blues, and of quality songwriting.
In a recently unearthed and unpublished interview with Chan Kinchla, backstage at The Orange Peel in Asheville in 2016, the guitarist spoke at-length about what it means to be a lifelong touring musician, the road to the here and now, and also where Blues Traveler fits in the 21st century.
Smoky Mountain News: For you, personally, what does it mean to still be together as a band?
Chan Kinchla: I don't get too caught up in [the sentimentality] because we're always working. Either we're doing a new record or we're touring. We've been together nonstop for [over] 30 years. It's not like we took big breaks.
You know, the Grateful Dead had a traveling circus all over the country every summer and fall. So, that was kind of [the scene] where we grew up, touring with bands like the Allman Brothers and Santana, all when we were starting out with Bill Graham. It's no surprise that community and that tradition has lived on.
SMN: And those bands had a business model of always touring and focusing on the live show, something that Blues Travelers has followed. The career your band has had encompasses the pinnacle of the music industry, and also seeing the whole collapse of it, yet you remain.
CK: In this business [now], just like when we started out, you've got to be like water. Depending on what shows up, you've got to get around the rocks. In any entertainment business, you've got to be pretty flexible.
Getting all those [radio] hits in the 1990s was a big surprise to us. I mean, we always tried to get some stuff on the radio, but I don't think we ever really thought we'd be number one in pop radio, that's crazy.
SMN: I feel like you already figured yourself out as a band before the fame, which I think makes all the difference for career longevity.
CK: Well, ["Four"] was our fourth record. So, yeah, we had this whole identity built in, and that was definitely a help. [It all] seems just like yesterday that we started. It, honestly, doesn't seem that long ago until I start charting back with different things, the best way to chart being to think about an album and where we were. Christ, I've got a kid in college, who was born in the late 1990s.
SMN: What do you think were some of the reasons why the band itself has stuck it out, and done so together, and still is going strong all these years later?
CK: Well, we grew up together, we went to high school together. So, there's a lot of bonds [formed in] our hometown, playing together in high school and starting out. And we really try to keep changing it up all time, always doing new music, even though music's more of just a promotional tool.
SMN: How do you avoid becoming a nostalgia act?
CK: You've got to keep doing new shit. Playing with young bands, our whole last record we worked kind of out of the box with new bands, which was great. And you've got to keep tweaking everything a little bit. You've got to stay interested. As we get older, that might become harder. But, we're been touring hard and playing theaters and amphitheaters for years, so that we [remain] this living, breathing thing.
SMN: It also plays into why The Rolling Stones are still so popular and relevant, which I think is because of the strong thread of the blues running through their music — the blues is timeless and always cool.
CK: Oh, sure. The blues always ages well. Blues and rock, you almost get cooler. [Laughs]. You start out when you're young, that kind of aggressive playing. The energy when we were in our 20s was balls to the wall. But, I think we're playing better now that we've ever played. I love seeing the country, love meeting the people and playing the shows — that's what artistically fulfilling to me.
Want to go?
Acclaimed rock band Blues Traveler will hit the stage at 8 p.m. Tuesday, Oct. 11, at The Orange Peel in Asheville.
Opening the performance will be Chris Barron (of the Spin Doctors). Doors at 7 p.m. Tickets are $35 in advance, $40 day of show. Ages 18 and over.
For more information and/or to purchase tickets, click on theorangepeel.net.