Archived Outdoors
Panthertown Map Association marks 25th anniversary with $10,000 donation
Wednesday, September 14, 2022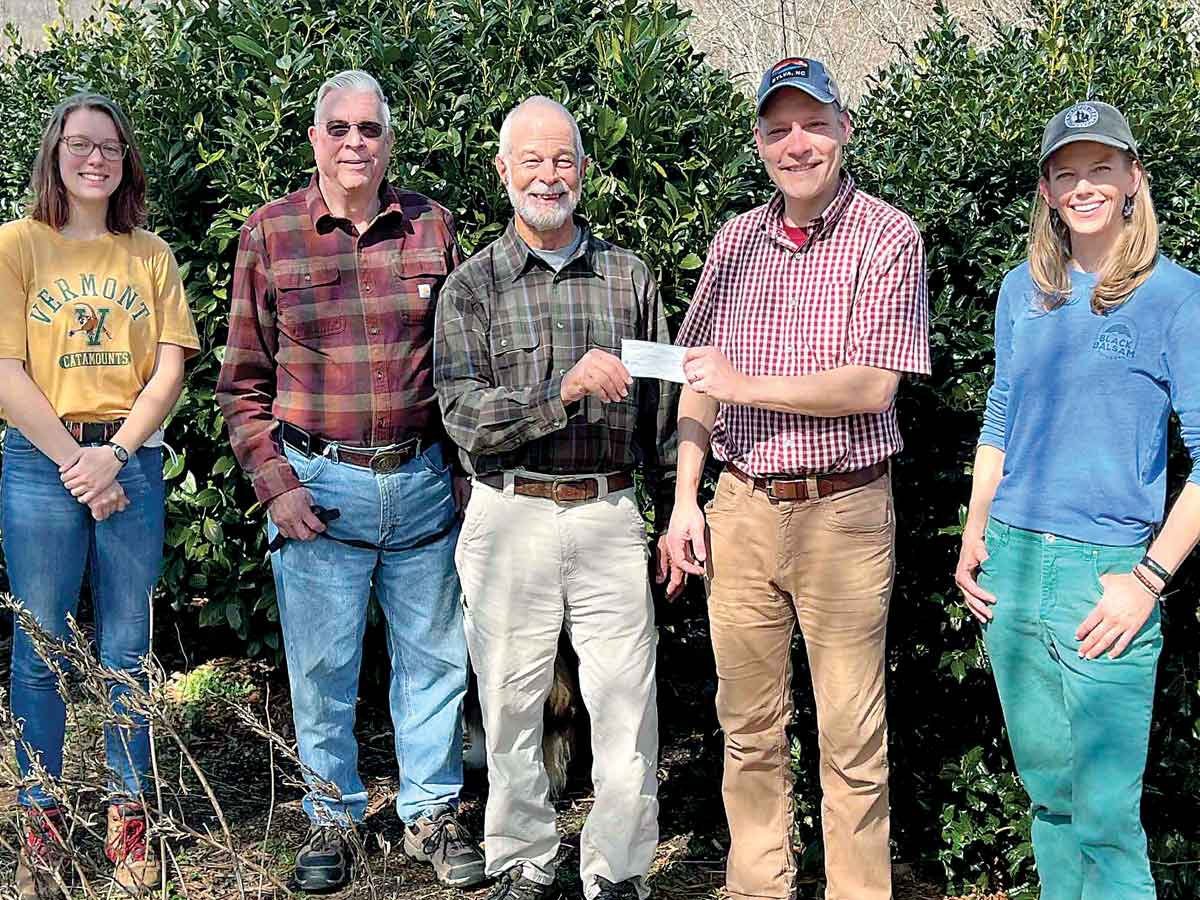 Burt Kornegay (center) hands the donation check to Friends of Panthertown Executive Director Jason Kimenker, joined by (from left) Friends of Panthertown Stewardship Manager Kara McMullen, Friends of Panthertown Vice President Mike Purdy and Friends of Panthertown Trails and Stewardship Director Krista Robb. Donated photo
The publisher of Burt Kornegay's "A Guide's Guide to Panthertown" has marked the 25th anniversary of its first printing with a $10,000 donation to Friends of Panthertown.
"We are grateful to Burt and the Panthertown Map Association for their generous gift which will help provide us with crucial resources we need this season to maintain trails and provide training in Panthertown Valley," said Friends of Panthertown Executive Director Jason Kimenker.
The nonprofit Panthertown Map Association made the donation to support ongoing conservation, education and stewardship in Panthertown Valley. Friends of Panthertown works in partnership with the U.S. Forest Service to conserve Panthertown as a backcountry natural resource and enable sustainable recreation.
Kornegay's map is available at local retailers or online at panthertownmap.com. To help maintain Panthertown trails, sign up for a volunteer workday at panthertown.org/volunteer or contact This email address is being protected from spambots. You need JavaScript enabled to view it..
Leave a comment
1

comment
@honeybadgerimages was honored to be selected to take the cover photo for the latest iteration of the Map of Panthertown!

Friday, 09/16/2022