Archived News
The circle of life in a new apartment
Wednesday, August 31, 2022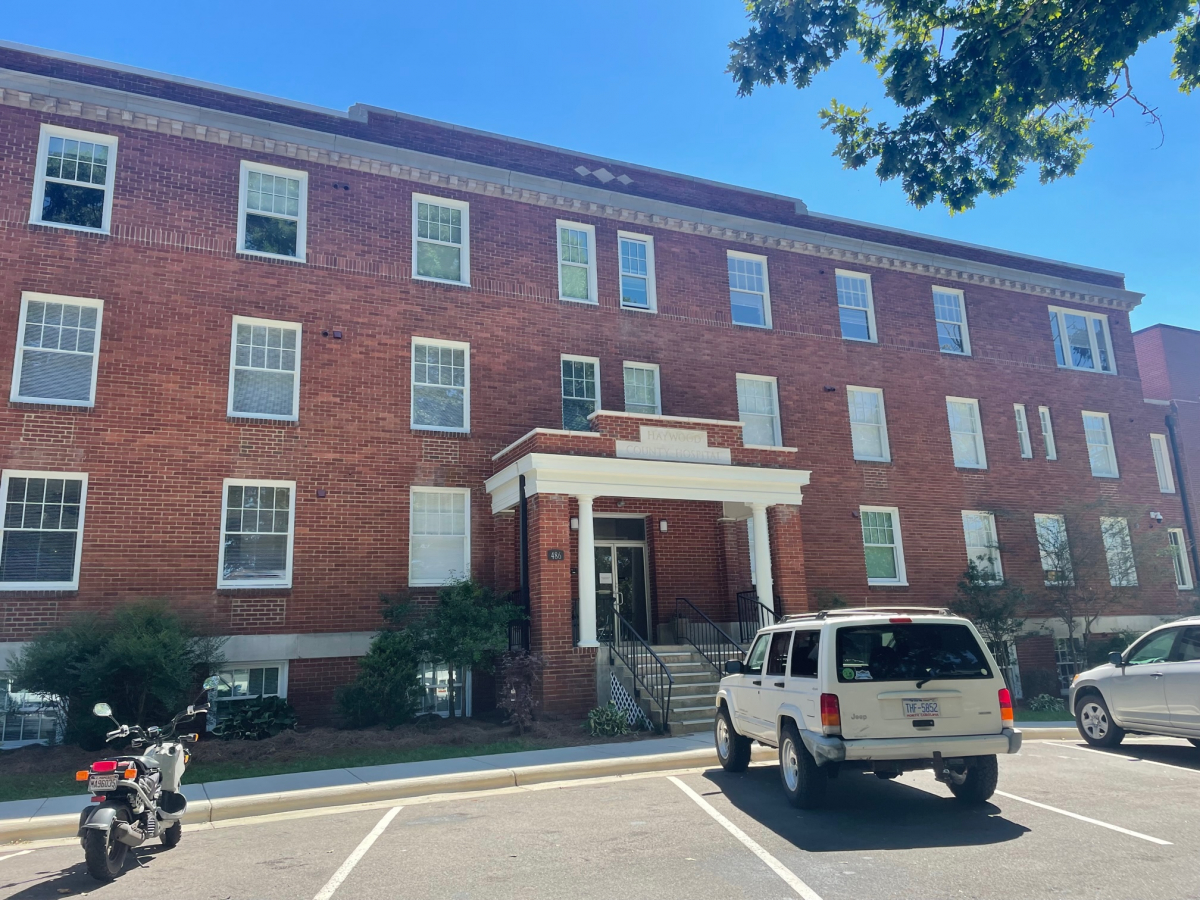 The 'circle of life' philosophy is not only about procreation and ensuring the long-term existence of a species. It's also about love, family ties and paying it forward.
When my sister and I were little girls, my dad spent countless hours decorating our house and yard for all the holidays. We were both born in late October, so Halloween was one of our favorite times of the year. At all of our birthday parties, our friends wore their costumes, and my dad would have ghoulish creatures hanging from the eaves, fake spiders climbing the walls and glowing orange lights bordering the windows.
My dad was also the pilot on every trip and vacation. Whether it was one of our many station wagons or the black van with red interior, my dad expertly navigated many highways and byways to reach our destination. In our earliest years, we'd often fall asleep on long rides, and if we were still snoozing upon arrival, he'd carry us in one at a time and put us in bed.
Later in our lives, he moved my sister and me numerous times from dorms to apartments to houses. And if he couldn't do everything himself, he would gather a gaggle of buddies and trailers and figure it out or he would pay some burly guys to do the job. Whatever it took, he got his daughters moved in and situated, wherever we may be living.
Around the time I sort of figured out how to be an adult and take care of myself, a little boy entered my world, and then another. We entered a new phase of life where my dad became the fun grandparent. While my mom made meals, changed diapers and sang songs for naps, my dad chased the boys around the house, let them ride on his back like a bucking bronco and tickled them until they laughed with hysteria. He would hold their chubby hands and walk them around my parents' yard pointing out the various flowers, butterflies and his pet frog, Ribbit. Watching my parents with my boys was one of the greatest joys of my life and something I hold so close to my heart.
Fast forward to August 2022 when we finally got confirmation that my dad's application had been approved for one of the Brookmont Loft apartments at the old hospital building in Waynesville. In early spring 2020, at the start of the pandemic, he sold the house in Weaverville that he shared with my late mother. After four years of trying to keep it up himself, it became too much for him. But with COVID-19 raging, he didn't want to look for a new house at that time, so for the past two years, he's been traveling between my sister's house in Virginia, our house in Waynesville and our rental house in Maggie Valley.
We all knew this wasn't a long-term solution for him, but we couldn't find a house or apartment that suited his needs. Then, as if the universe was listening, I was assigned a story about the hospital renovation and conducted an interview with John Stiltner from Landmark Property Management Company. During the interview, Stilnter said the eventual apartments were intended for seniors, small families and single parents. I told him about my dad, a widower who was a retired teacher and charter bus operator who didn't necessarily want to live in a house alone but wanted a place to call his own. Stiltner said my dad seemed like the perfect candidate for one of the Brookmont Loft apartments.
As soon as we could, we submitted an application and followed all of the many steps to get everything turned in, then we waited and waited, and finally, we connected with someone from Landmark who said they had a unit for my dad.
Over the past week, we've been moving him in, setting up cable, buying shower curtains, dishes and groceries. And even though two bouts of COVID set him back health-wise, I can tell this change in his life has put a pep in his step. As he said, "I just want a place to call my own and hang my clothes." Who doesn't want that?
With him being almost 78 years old and not feeling 100 percent, my boyfriend, four of our kids and I have been doing all of the moving, assembling furniture, hanging shower curtains, and the like. I've also helped set up his utilities and cable because with everything moving to scanning, emailing and online accounts, it's hard for his generation to navigate the techy landscape of today's billing world.
Several times he's apologized for being a burden or taking up too much of our time, and I respond truthfully by saying it is my sincere pleasure to do this for him. I have to remind him that he and my mom took care of me and my sister and our children. My dad still loves to take care of all of us by taking care of our animals, buying us plants, taking our garbage and recycling out, attending ball games, sending cards, and giving the kids gold dollars and other fun and unique things that only Papa Bill can think of.
I told him this is the true circle of life. When it comes to those we love, nothing is a burden. Every single moment is a gift.
(Susanna Shetley is a writer, editor and digital media strategist with The Smoky Mountain News, Smoky Mountain Living, and Mountain South Media. This email address is being protected from spambots. You need JavaScript enabled to view it.)
Leave a comment
3

comments
Are there available apartments? Is it pet friendly? ( 3 cats , 1 small dog). 70 yr old single female looking for a reasonable and safe place to live. Do you know how much a 1 bedroom would be ? Thank you, Yolanda Williams

Saturday, 10/29/2022

my husband and I have been wanting to see inside one of these apartments but not sure how to make this happen... We fondly remember the hospital and I am so glad to see it was not torn down but used in such a great way!!!!

Monday, 09/05/2022

Awesome story. Your Dad is a very neat person. Have enjoyed seeing him from time to time.

Friday, 09/02/2022