Archived Outdoors
Trail repairs done on Tennessee A.T.
Wednesday, August 24, 2022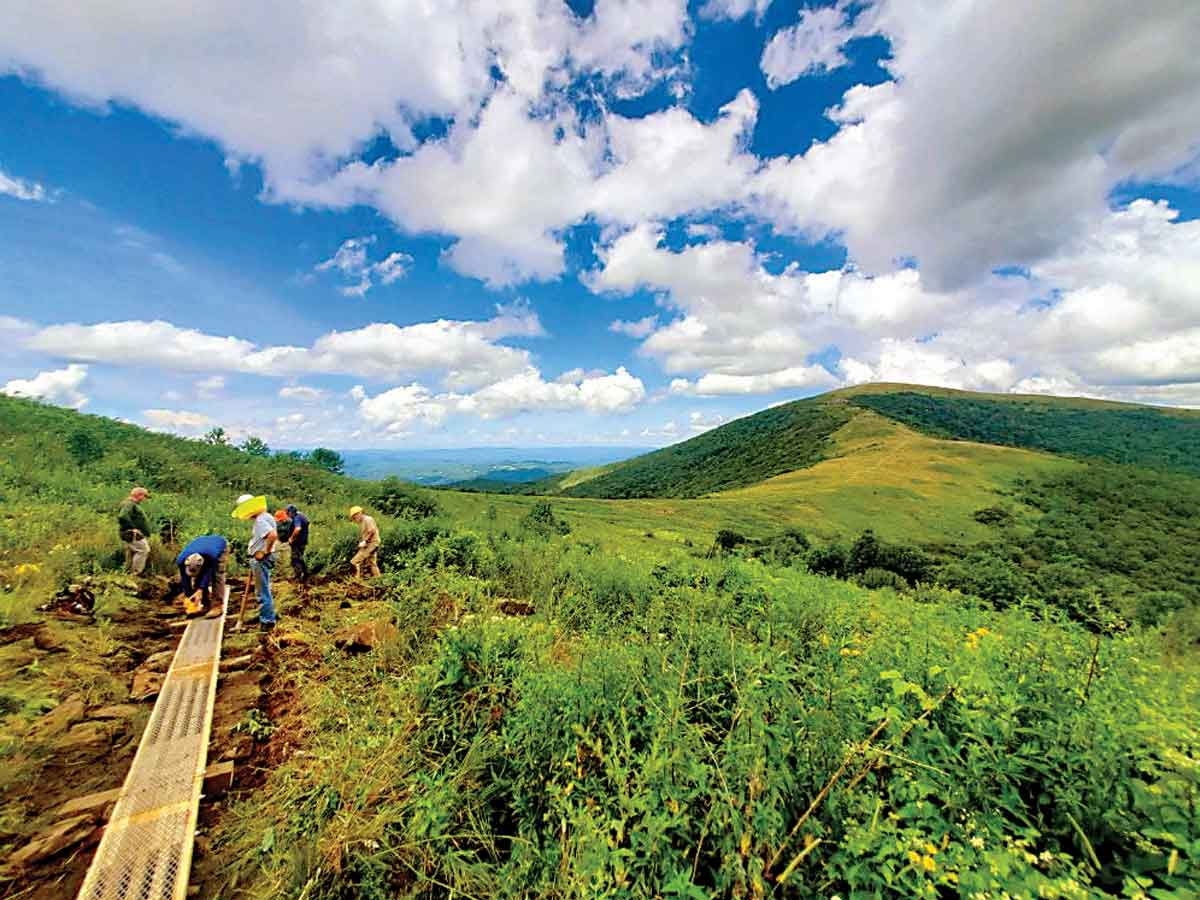 New bog bridges and repaired steps are now in place on the Bradley Gap Section of the Appalachian Trail through the Cherokee National Forest following a joint project of the U.S. Forest Service and Tennessee Eastman Hiking and Canoeing Club.
The TEHCC maintains the A.T. in the Watauga District. Last summer, the group reached out to the Forest Service with a proposed solution to improve the trail section, which they identified as being constantly wet.
TEHCC subsequently built bog bridges and installed locust posts to rehab steps. Forest Service officials provided UTV support in transporting all the materials from the bottom to the top of the mountain.