Archived Arts & Entertainment
This must be the place: Time waits for no one, lord, why did I hesitate?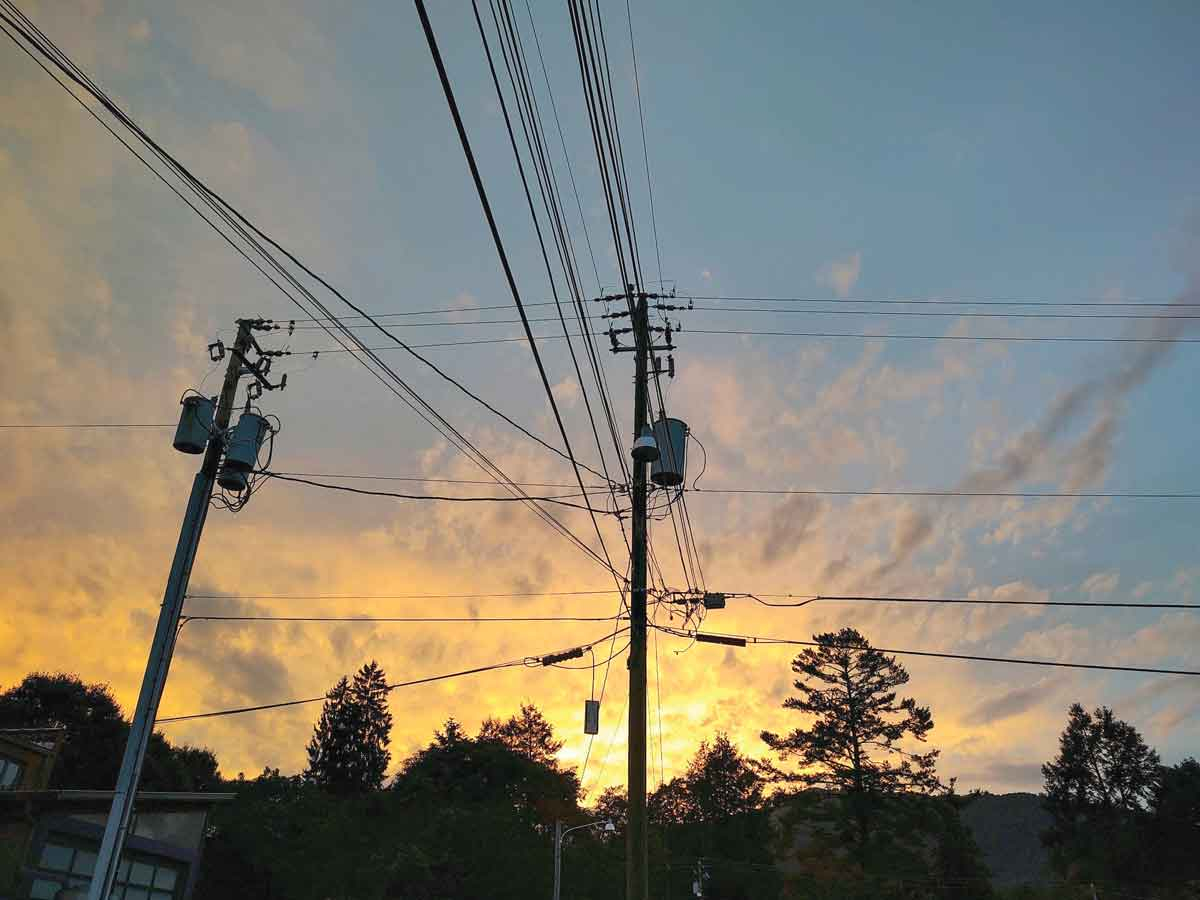 Stepping out onto the porch late Sunday morning, the air was cool. The first sign of an impending fall, even though there's exactly one month left of summer, at least according to the calendar.
Leaving my downtown Waynesville apartment, I motored over to Orchard Coffee. The usual weekend ritual of strong espresso, breakfast sandwich and a bevy of writing to do with headphones on, some Willis Alan Ramsey melody echoing through current coffee shop thoughts and visions as of late.
Aside from the slight change in air temperature, I realize fall is right around the corner by the weekly writing assignments on my laptop, the dates on the documents indicating it is now late August. Summer flying by like a fast train in the unknown night.
By the time I finally soak into summer, it's gone in the blink of an eye. Ain't that a kick in the pants, eh? I never did do enough camping. But, there was plenty of hiking and trail running to be had, plenty of late night live music under the stars, memories made with friends and strangers soon-to-be friends during the seasonal warmth of the midnight hour.
Fall conjures the deepest of emotions within my being. It's the season I look forward to the most, being a native of the North Country, where foliage, woodstoves, apple cider and sugar doughnuts reign supreme. I think of the Adirondack Mountains and Champlain Valley often, an old painting of fall foliage at the center of my modest living room a constant reminder of home.
One image that sticks out vividly would be of walking into the back den of my late grandparents' home way up on the Canadian Border (Rouses Point, New York), the potbellied woodstove roaring, my grandpa sitting in his chair watching a football game on an old TV, a cold domestic beer in hand.
It was always so damn hot in that den. That's the way he liked it. But, I didn't care. I was spending time with my grandpa. He's been gone since June 2007, passing away the same week I returned from college graduation in Connecticut. I never did get to say goodbye to him. None of us did. He left us in his sleep at age 86, in his second-floor bed, in that picturesque house he built in the late 1940s not long after he returned from his duty in the Pacific Theatre of World War II.
With this summer winding down, I'm kind of looking forward to putting it behind me, in all honesty. It was a heavier season than expected, with much sadness and depression. June started with the unexpected tragedy of a longtime friend passing away in a car accident, the month ending with the one-year anniversary of my cousin's death (the older brother that I never had). Heavy and sad, indeed.
So, summer started off full of existential questions. Foggy wandering and pondering. Why? That question runs through the mind endlessly, especially in matters of the heart, with this summer offering up a few promising opportunities to finally find a partner-in-crime, only to end up once again emptyhanded as Labor Day Weekend rolls around.
But, then again, the only constant you can count on in this universe is that there is no rhyme or reason to the method and outcome of what the universe throws your way. Go with the flow, brothers and sisters. Although I don't harbor expectations for the future, I do try and picture how I want to live my life, continually manifesting the vision I've sketched out of long-held dreams.
First and foremost, Western North Carolina is where I choose to live and work. This fine newspaper you're either holding or reading online is a publication I've written for since 2012. A decade consisting of hundreds of articles, thousands of interviews. And with that, I truly feel like I've only scratched the surface of vibrant souls 'round these parts to interact with — to tell their tale and share them with the world.
When the air starts to get cool this time of year, so emerges the other things I see and want in my future aside from my existence here in Southern Appalachia. Ultimately, the goal would be to someday be able to split time between Western North Carolina and the North Country. It's slowly becoming a reality, more so since the notion of remote work in a post-pandemic society is now becoming more the norm than the exception.
When I think ahead and manifest, I see a small cabin the woods of Upstate New York, ideally near the mountain town of Saranac Lake. Shelves of books, a large vinyl collection and record player in one corner. It's snowing outside. I see a potbellied woodstove like the one my grandfather had. I see myself in a chair, watching a football game on an old TV, a cold domestic beer in hand.
But, mostly, I see "her." I don't know who she is or how we came to be, at least not yet. The face is kind of blurry because the universe won't bring her into focus at this moment. I see her outline and feel her energy. It's warm and welcoming, as I always hoped it'd be. There's a sense of calm and of genuine happiness in the cabin — a far cry from the restlessness of my heart and soul those many years ago.
It's like this poem I wrote back on Nov. 15, 2010:
Rolling over in the morning bed/You rub my aching back/Chatter over who will make the coffee/Who will let the Labradors out to pee?/I relent with a smile and get up/Stretching, I look out onto the field of dew/The hardwood floors are cool under warmed toes/Of simple dreams and minds finally at ease/They roam the backyard looking for the spot/I roam the kitchen looking for the pot/French roast in favorite chipped mugs/One labeled "Garrett"/Ah, Seattle, someday I will return/And look for the proper edition/One labeled "Garret"/Handing you the warm darkness/I relent with a smile and lie down/Where were you when I was in the cold/Motel room in Gallup/Cramped loveseat in Deadwood/Damp tent in Newport/Musty backseat in Salt Lake City/Dusty sleeping bag in Reno/Hurried rest area in Worcester/Silent guestroom in Chattanooga?/I relent with a smile, a turn to you/Your eyes I now call home.
Life is beautiful, grasp for it, y'all.
Leave a comment
2

comments
Hello Garret,

The place you imagine in the north country is like the setting in the movie Tumbledown. One of my favorites!

Your message here is inspiring!
Michelle

Saturday, 08/27/2022

Thank you so much for your insight into so many things relevant to my life. Music, memories and the insight on life that seems to roar by me at warp speed!
People are passing by the wayside that I never really got to know!
Now it's my time cobble together these memories till they are no more!
Still purpose in life and you give us the vision to hold on to complete the journey!

Wednesday, 08/24/2022