Archived Outdoors
Trail program to prepare youth for outdoor careers
Wednesday, August 10, 2022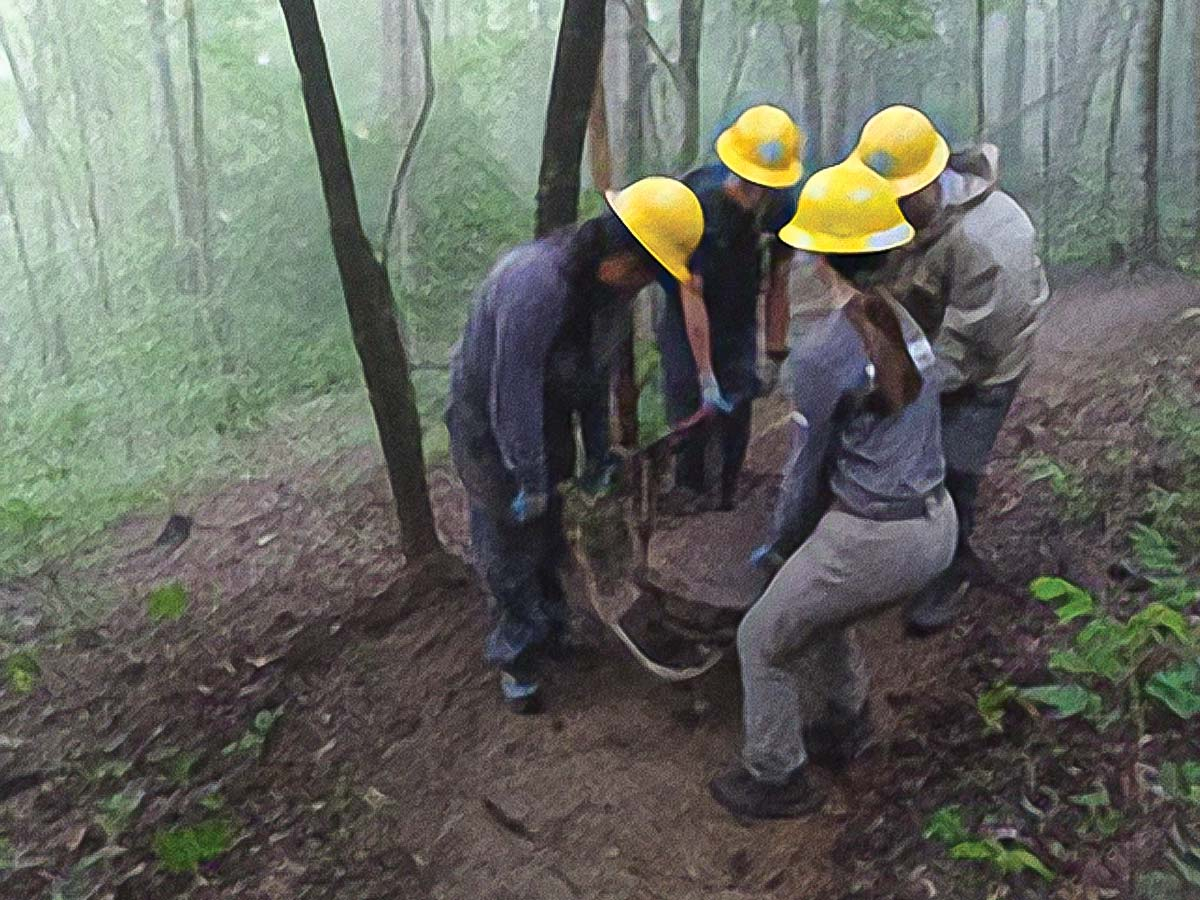 YCC crew members work on a set of rock stairs on the Bartram Trail. Donated photo
The U.S. Forest Service, Blue Ridge Bartram Trail Conservancy and Southeast Conservation Corps are expanding their partnership to offer a natural resources career development program this fall for ages 18-30, or up to 35 for veterans.
The partnership will work with the Nantahala National Forest and the Chattahoochee-Oconee National Forest to employ and train young adults in safe and effective chainsaw use and trail maintenance on a 16-week crew running Aug. 29 to Dec. 20. Those who complete the program will receive an AmeriCorps Education Award and the USDA Forest Service Public Lands Corps Noncompetitive Hiring Authority, which provides participants more opportunities to apply for positions with the Forest Service.
"This new young adult program is a result of the outstanding work our Youth Conservation Corps program has accomplished with local high school youth," said Brent Martin, Executive Director of the Blue Ridge Bartram Trail Conservancy. "We're excited to expand our program and offer adults valuable conservation skills and federal hiring authorities that will give them a leg up when seeking employment in natural resources, and all while paying them for their time."
YCC formed in 2021, and this year's crew completed the program's second season of trail maintenance projects on the Bartram Trail. Crew members Noah Smith, Estela Acevedo Ruiz, Jacob Riley Rickles, Duggan Benson and Emily Rodman, along with crew leader Taran Branscum, focused on two sections — Lake Nantahala to Sawmill Gap and Tessentee Creek to Jones Gap.
Six crew member positions are available for the 16-week crew. To apply, visit jobs.silkroad.com/conservationlegacy/careers/jobs/3503.