Archived Outdoors
Plant more trees
Wednesday, August 10, 2022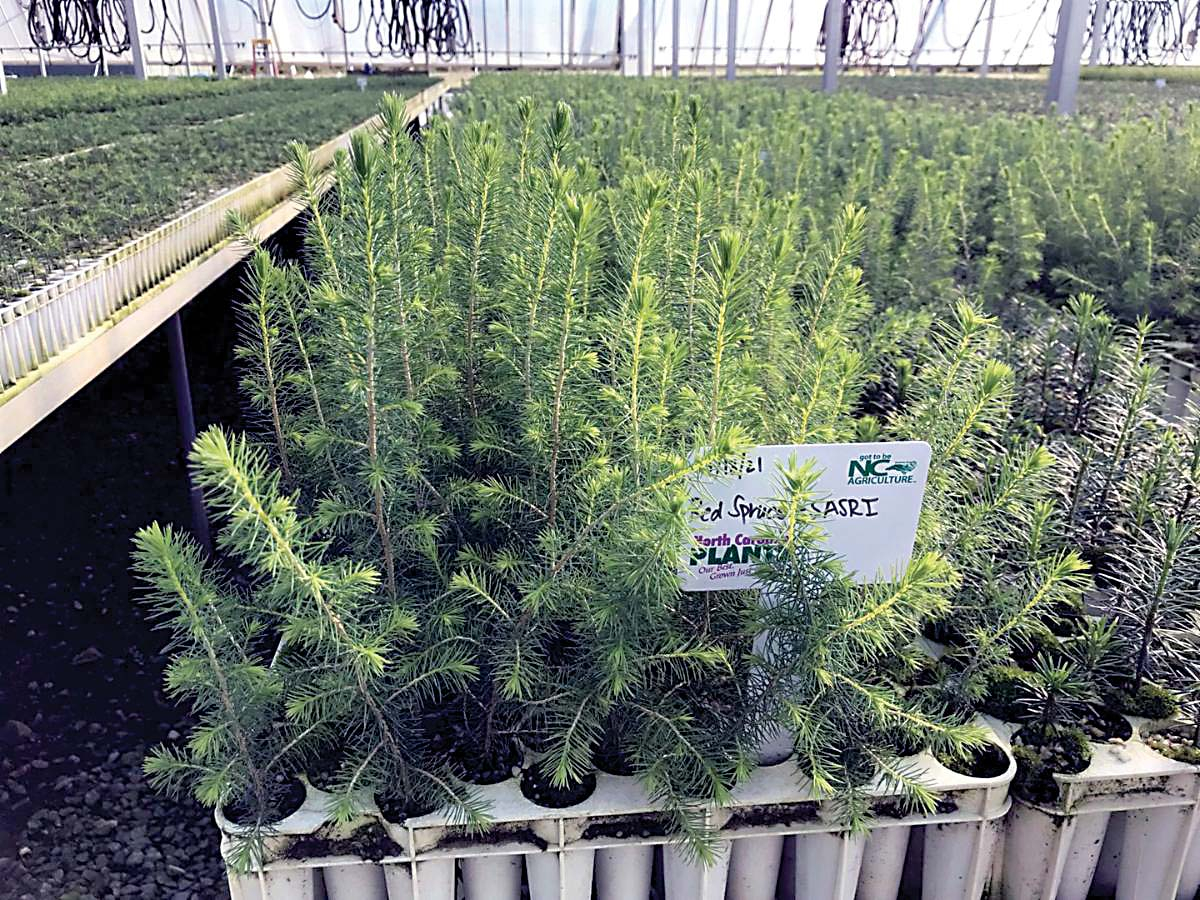 Red spruce seedlings grow in a state-run greenhouse. Donated photo
The N.C. Forest Service is now accepting tree seedling orders for its annual sale.
Conifers and hardwoods are available in units as low as 10 and as high as 100. The Nursery and Tree Improvement program grows about 15 million seedlings each year, enough to plant 30,000 acres of land.
Tree seedlings are available at buynctrees.com or by phone at 1.888.628.7337. A user-friendly catalog is available at the "Tree Seedlings and Nursery Program" link at ncforestservice.gov.
Seedlings will be distributed from December to mid-April and can be shipped to one of 13 distribution centers statewide for a fee. No out-of-state orders are accepted at this time.