Archived News
Franklin welcomes frozen custard spot at new food truck park
Wednesday, August 03, 2022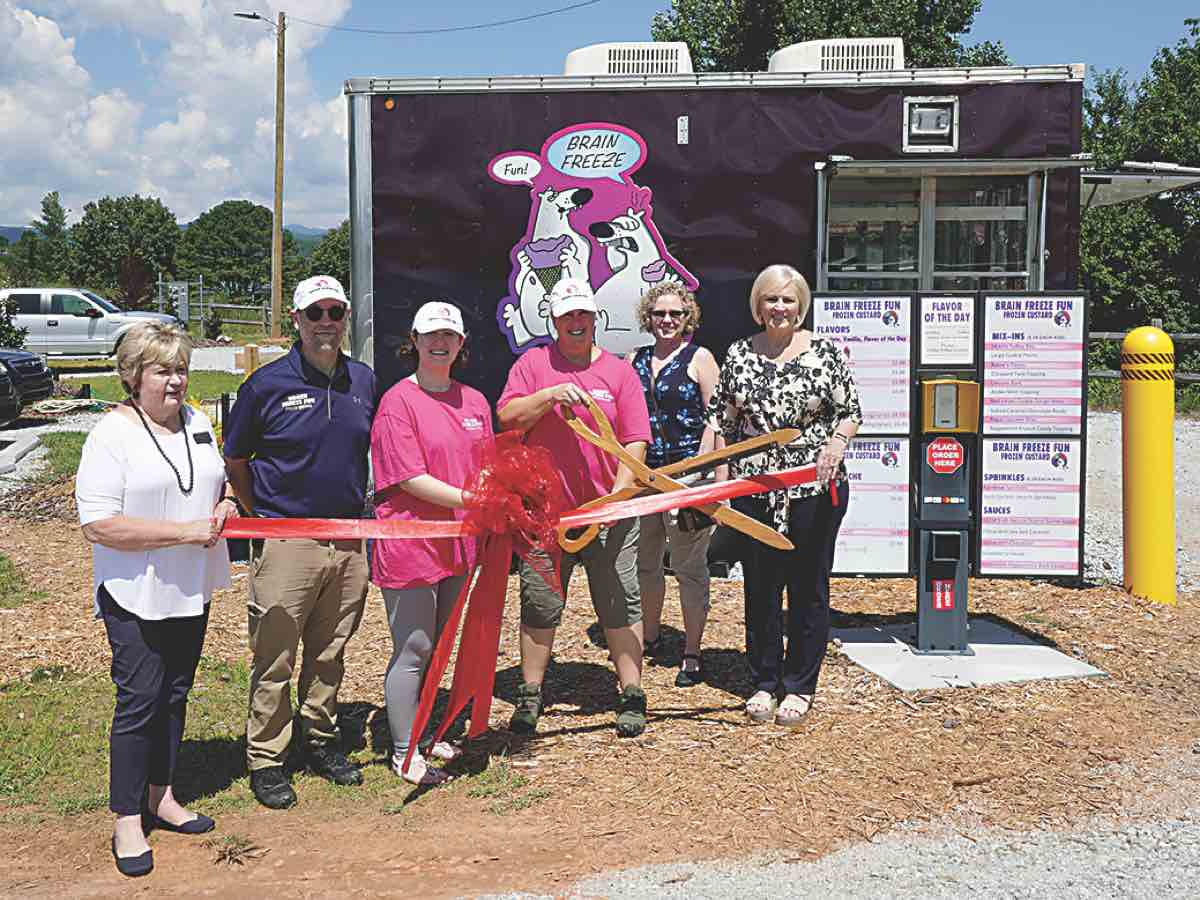 The Franklin Chamber of Commerce recently welcomed Brain Freeze Fun Frozen Custard.
Family owned and operated, Brain Freeze Fun Soft Serve Frozen Custard is open year-round, six days a week. According to a chamber of commerce press release, frozen custard is the "Rolls-Royce of ice cream." The new spot will serve vanilla, chocolate and swirl every day with a special flavor offered every few days and lots of toppings.
Watch on their Facebook page for upcoming flavors.
Brain Freeze Fun Frozen Custard is part of the new Franklin Food Truck Park located at 320 Siler Road toward the Franklin Business Community.
This unique business offers food trucks the opportunity to park in one of three drive thru sites year-round, which include electricity and water hook ups.
For more information, please contact owner Edward Jug at 828.200.1996 or email This email address is being protected from spambots. You need JavaScript enabled to view it.; Visit online at franklinfoodtruckpark.com.