Archived Outdoors
The birders… they are a'changing: A new generation of birders rises up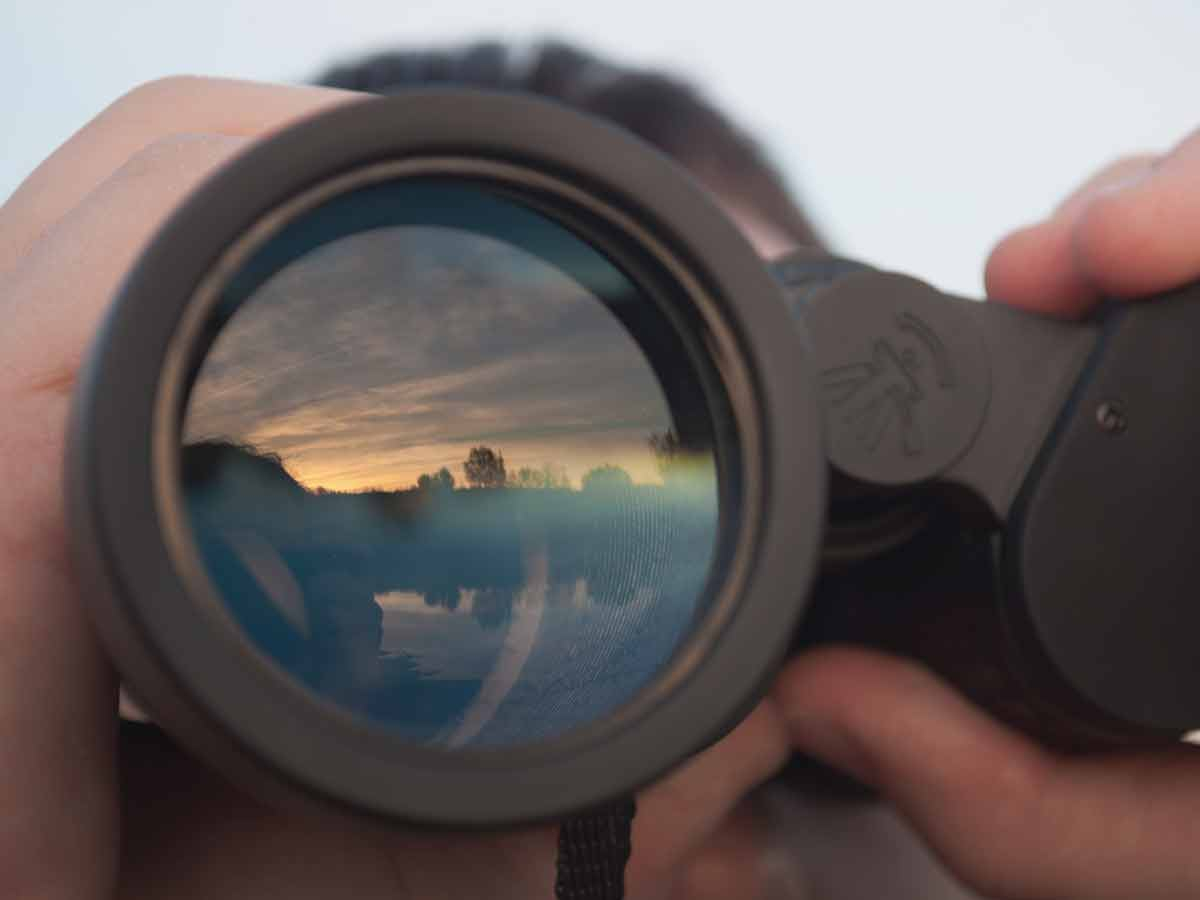 I've been birding in Western North Carolina since I got here in the late 1980s, in my mid-thirties (yes, I'm that old.)
When I would show up for a birding trip or program, I would be one of the "youngsters." I kept birding and kept attending events and the constant thing was, we all kept getting older. I have participated in the Balsam Christmas Bird Count since its inception in 2003, and trust me, to see a face under 50 years of age is a novelty.
Now I have heard recent soundbites that my beloved hobby is actually becoming younger and more diverse, but as I continued birding with old farts, like myself, I just didn't see it. Well, that all changed recently when I was co-leading a birding trip for the annual (and first time in-person since 2019) Spring Wildflower Pilgrimage in the Great Smoky Mountains National Park.
My co-leaders were two young (no, I didn't ask their age, but definitely under 50) women, Mary Feely and Avery Young. Both women are recent graduates from University of Tennessee Chattanooga, with master's degrees in environmental science. They are accomplished birders, all-around naturalists and enthusiastic and informative group leaders. I was so impressed by their knowledge, abilities and enthusiasm I badgered them into responding to some email questions.
I asked them about their introduction to birding. Feely said her "grandparents on both sides were in love with birds… I remember sitting with my grandmother in her living room and her exclaiming when a ruby-throated hummingbird finally came to her feeder for the first time that season. I was blown away at how excited she was over this teeny little creature that whizzed around like a fairy."
Young stated that she loved, "being outside and hiking around and looking at everything around me. I still like to consider myself more of a generalist naturalist. Over time, I have found that birds provide such a fun scavenger hunt while wandering around outside, and I've grown more and more interested in their songs and behaviors."
Like many birders, they can still remember a particular event or incident that really jazzed them about birding. Young remembers a couple. She studied American oystercatchers at a field station in Sonora, Mexico, and said watching them guard their nests was fascinating. She also noted, "seeing western tanagers in the western conifer forests and learning their calls was always a treat in the forest, and that's when I really started to tune into other birds as well."
Feely noted learning about how social crows were when she was in high school.
"I became fascinated by their intelligence and social structure," she said.
I asked them if birds had been a focus of their education and/or employment.
"Yes, my master's thesis focused on fire ecology and compared an intact eastern deciduous forest to one that burned down in 2016," Feely said. "We visited the sites in 2018 and 2019 and found that the burned region had significantly more disturbance-dependent bird species such as the prairie warbler and yellow-breasted chat. One of my favorite memories from my thesis was the first time we drove out there. We weren't entirely sure what we would find as neither myself or my advisor had visited the site. But the second we opened the doors, we were overwhelmed by a cacophony of rising songs as the prairie warblers made themselves known. It was definitely one of those moments where you are reminded of nature's resilience and ability to adapt. Many of the species utilizing that site were in decline and in great need of habitat. Thus, my results were a happy reminder that what may be seen as a disaster by humans was actually a place full of abundant opportunities for birds."
Young noted, "I worked on a capstone project in undergrad on mapping American oystercatcher and Wilson's plover habitats in an estuary being considered for RAMSAR [Convention on Wetlands of International Importance Especially as Waterfowl Habitat] designation in Sonora, Mexico."
Since then, she has crisscrossed the country doing different birding gigs for the National Park Service — surveying for beach-nesting birds and sea turtles on Cape Hatteras National Seashore, surveying in Willamette National Forest in Oregon for great gray owls, point counts for Klamath Bird Observatory in Rogue River-Siskiyou National Forest and Redwoods National Park, plus more.
Sure, they're serious birders and serious scientists but they come from the next generation, the generation of digital birding, instant communication and creating their own sense of birding community. I remember Feely guffawing as we hiked along School House Gap Trail, already encountering six Swainson's warblers, saying "ebird" wasn't believing her count.
Both recent graduates of the University of Tennessee's master's of environmental science program, Avery Young (above) and Mary Feely (below) are part of a new generation of avid birders. Donated photos
And I found it refreshing this new generation of birders was bringing their culture along with them. I hadn't thought much about it before; field guides often cite mnemonics, a pattern of letters, ideas or associations, in this case words that assists in remembering something as a way to remember bird songs. Most birders of a certain age have grown up with these mnemonics — "weeta weeta weeteo" sings the hooded warbler … well, not to younger ears. Feely said when she started birding the hooded warbler called "I want to rent a video." But since videos are passé it has been updated to "I want to 'Netflix and chill.'" Another one I was introduced to on our hike was for the Swainson's warbler — past, "whee; whee; whee whip-poor-will" to pooooo, pooooo, I've stepped in poo!" Young had a different take on the tried and true "chip off the white oak" for recognizing the white-eyed vireo…it's more like "pick up the beer check."
Yes, birding is fun, but these young scientists know its importance as well. In a time when bird populations are dwindling (along with most of the Earth's natural resources) they believe it's important to share their knowledge and passion. Young noted, "I love to point out bird songs or sights to nonbirders. I think it is eye-opening for people who have never really thought much about birds. It is easy to go through life thinking 'birds are singing' and never really wonder anything more. I like to engage people in the skill of observation, as many, many people shared with me along the way. Not only do I think it is important for the planet for people to be more in tuned to ecology, but I also think it is calming and rewarding to be quiet and observant in the world we live in; same for wildflowers, and fungi, and trees, and insects … There's always more to see and appreciate if we start looking."
Feely believes sharing her enthusiasm is important because, "we have such a rich world full of fascinating species, but many people don't realize that there are many opportunities to explore in their own backyards. I can't tell you how many of my students were amazed at our local biodiversity when I would take them hiking in areas only 20 minutes from campus. Some said they'd never thought to go there on their own and even expressed that they planned to return outside of class. In a world that has become so urbanized and overwhelming, I think it is especially important to urge all generations to take a moment and go outdoors and just be. Once people find an appreciation in our planet — the only one we have, might I add — I think they will be more inclined to protect it. I think it is our duty as scientists and lovers of birds to disseminate information to audiences and stress the need to protect what we still have. Future generations deserve it."
These young birders see the big picture, and I sleep better at night knowing who's taking the baton. But every "big picture" starts with a small picture within. Here are their pictures of birding alone at dawn:
"The dawn chorus is like magic," Young said. "I feel honored to speak the language of being able to pick out songs from a chorus and see the birds perched high, head tilted back, belting a spring song. I wish my footsteps were quieter, but I also have a sound, of course."
"Early morning birding allows a sort of calmness inside of me that I rarely find elsewhere," Feely said. "There's no rush or urgency because the birds won't allow it. I have to remain calm and quiet and live by their terms as I carefully look for species and listen to their songs. It is a beautiful reminder of how intricate our world is and how I am only a witness who cannot control it. Birding asks one to put aside their tangle of anxiety and human-world thoughts and listen to the complexity of life. In one word, early morning birding for me could be summed up as peace."
(Don Hendershot is a writer and naturalist. His book, A Year From the Naturalist's Corner, Vol. 1, is available at regional bookstores or by contacting him at This email address is being protected from spambots. You need JavaScript enabled to view it..)
Leave a comment
2

comments
This is truly an enjoyable article. Reading about those of the younger generation who are in to birding and environmental studies give me hope for the future of our beautiful world. I'm sure you feel blessed to have had the opportunity to spend time with Young and Feely. It sounds as if these girls are well prepared in the field of birding -- it was fun reading about how they remember some of the bird songs. Keely's words in the last paragraph were inspiring and so true. As you know, Don, I am past you by many years and due to health issues I'm unable to hike the trails, so reading stories like this and seeing photos of birds you share on FB mean a lot to me. Of course, I'm lucky to have so many beautiful birds visiting my property and to have a family of environmentalist who have helped me learn the identity most of them. Thank you for writing this wonderful story.

Saturday, 07/23/2022

Nice article!

Saturday, 07/23/2022