Archived News
School of Nursing combines experiential learning with community service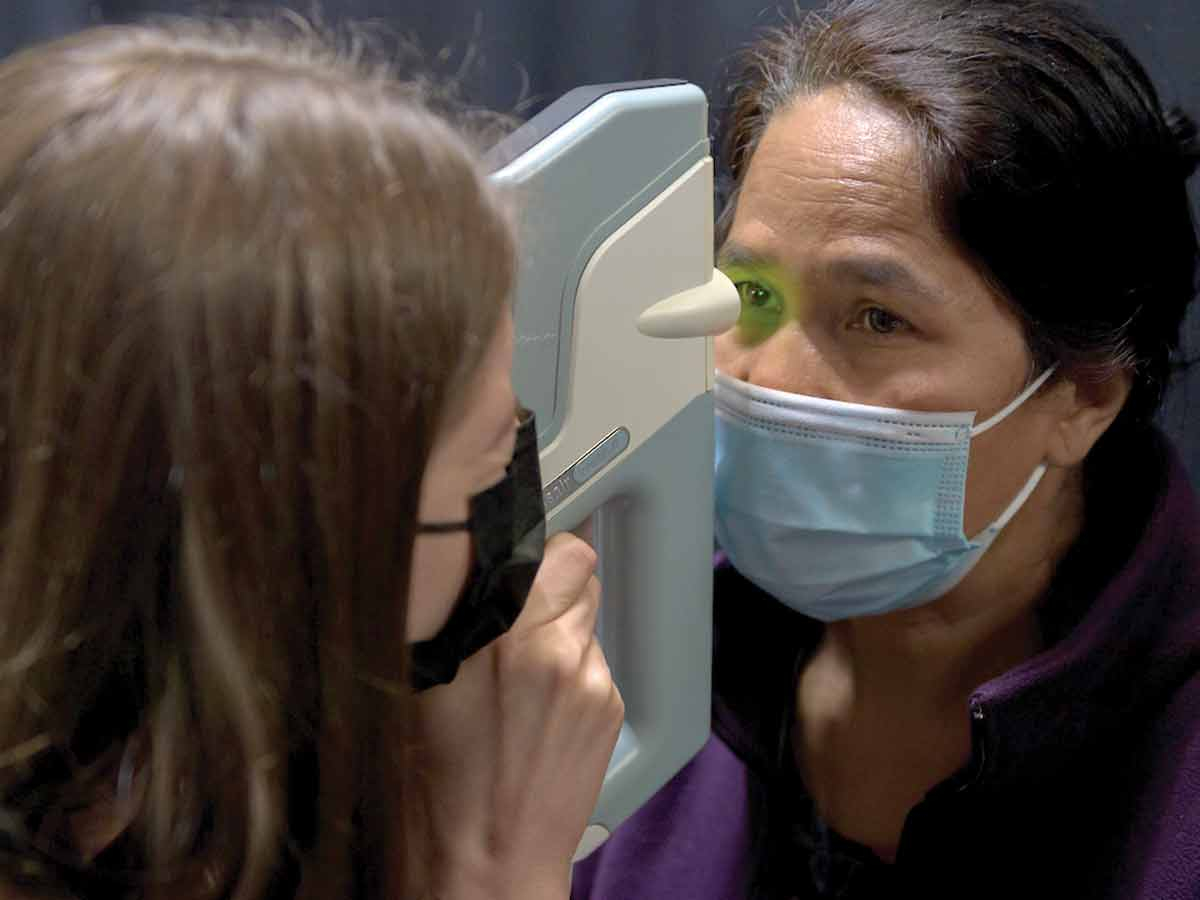 A makeshift clinic of folding chairs and tables, separated in clusters by curtains and canvas tents, has been set up inside a steel girder building in Clarkston, Georgia.
Clarkston is home to a sizeable community of international refugees, enough so to sometimes be referred to as the "Ellis Island of the South." This is where, more often than not, the process of assimilation begins for these immigrants. The new residents come with hopes for a new life.
They also come with basic human needs.
This provides an opportunity for volunteers from the School of Nursing at Western Carolina University. For five nursing students, one faculty member and two alumni, the day has been given over to assisting Great Faith Vision, a national Christian mission group, in operating the pop-up medical clinic, which for the time being will offer free vision care for young and old.
The building has become a functioning optometry office, staffed with three optometrists and 40 volunteers. There will be vision and glaucoma tests, lens prescriptions, frames and lenses as needed, as well as other general health screenings.
Cheryl Clark, an adjunct assistant professor, helped organize the trip.
"Today we'll primarily see people with origins in Thailand," she said. "This community is home to a resettlement program that has accepted over 40,000 displaced persons from so many backgrounds and I think about different 50 countries. Some speak English or have some insight into American culture, in all its many forms. But many don't.
"Regardless, a warm welcome and compassionate care is here for them. And for our nursing students, this is another way of learning and growing professionally, giving them the sort of hands-on experience Western is known for."