Archived Opinion
'You're OK,' and more notes from the road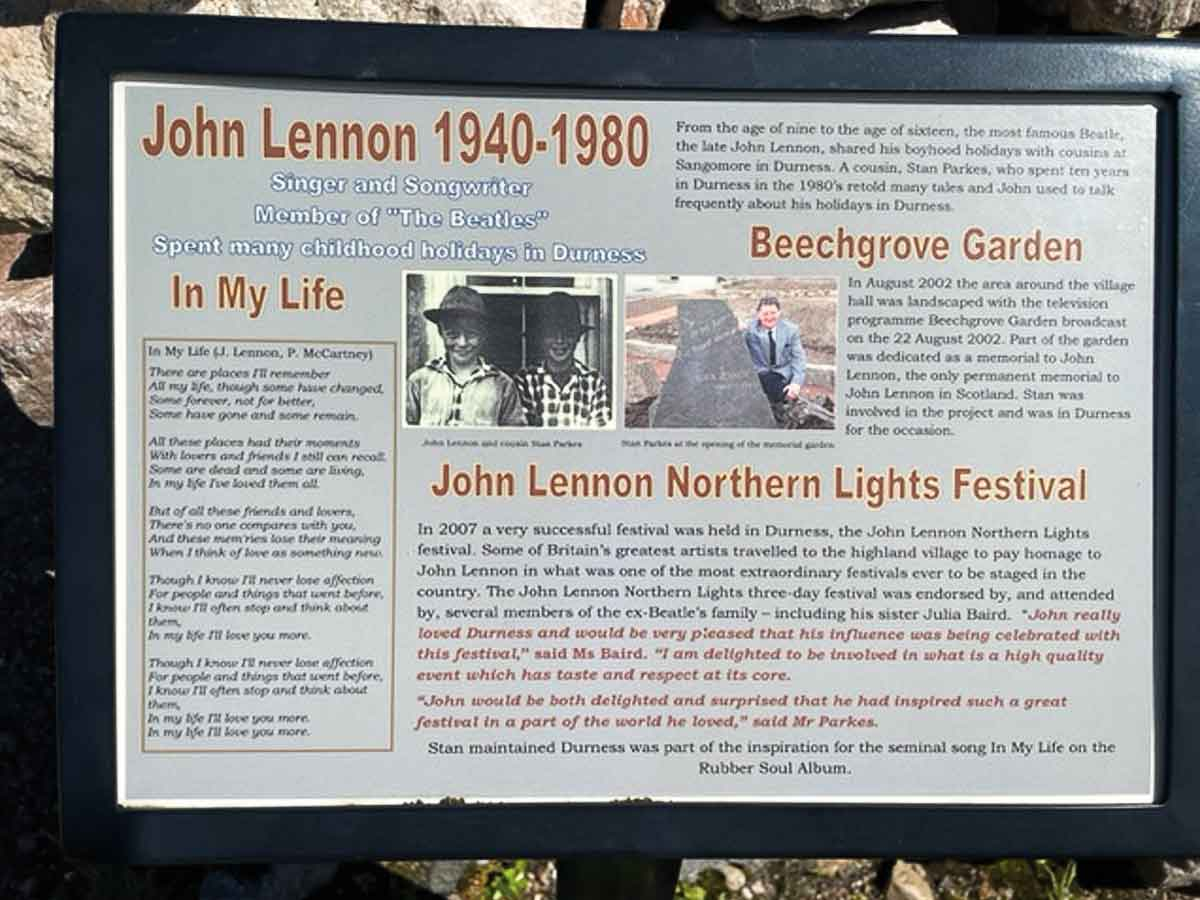 She was 70, or so she said, but looked 15 years younger. She was alone and sipping wine and eating "chips" in the pub at the Ceilidh Inn in Ullapool, Scotland. She was a child of the 60s who spoke of how crazy London had been at that time. Eventually, she had sold her house in the city and relocated to wilds of Scotland. For decades she has been scratching out a living as a painter.
We're in the far north, my wife Lori and I, road tripping around Scotland's coast, traveling from the west coast and the Highlands, north to the Orkney Islands, and back down the east coast to Edinburgh. We're about halfway through as I write this.
Lori and I love road tripping, making plans for where we'll stay nights and planning a few highlights, but then taking the experience as it comes to us, changing plans on the fly and going out of our way to see things after talking to other travelers.
Our new friend in the village of Ullapool, Joanne, has obviously had a few glasses of wine. As Lori excuses herself to hit the loo, Joanne leans in and looks me in the eye: "You did good, Scott. You're wife is gorgeous, I mean, you're OK, but she's really something."
Traveling is awesome. The sights, the sounds, the smells, the one-liners and the characters you run into. Sipping a beer on the waterside quay, also in Ullapool, we get into a conversation with two couples who are talking about the joys of post-COVID traveling and joking about how their home values — according to those emails from Zillow — are rising by preposterous amounts. A few minutes of back and forth about our travels and then the inevitable "where's home" question pops up. Turns out they are from Highlands, less 30 miles as the crow flies from where we live in Waynesville.
Crazy, right? This big old world sometimes is so small. Those four were off to the Outer Hebrides to do a walking tour.
The unexpected is par for the course on a trip like this. As we looked over our shoulder while driving out of Durness — in northwest corner of Scotland — we spot the most pristine white sand beach we've seen since getting to Scotland. We do a U-turn — no small feat on these tiny, narrow roads — and get out and splash around for a half hour and have a picnic. The water was frigid, but there was one surfer and several people in the water.
As we return to the car and get back on the road, a hundred yards down the road we spot a tiny sign, maybe one foot by three feet, on the side of the road — "John Lennon Memorial." What? Once again, an unplanned detour. But I'm a huge John Lennon fan, so I'm not about to pass this up.
As it turns out, Lennon's family vacationed here while he was growing up. A cousin who spent time with Lennon as a youth lived in Durness for a decade and ended up erecting a small garden with several standing stones — like the ancient ruins found around northern Scotland — with excerpts from the song "In My Life" from the "Rubber Soul" album:
There are places I remember
All my life though some have changed
Some forever, not for better
Some have gone and some remain
The cousin claims the song was partly inspired by Lennon's time spent in Durness. A Northern Lights Music Festival was held in the tiny town in 2007. The little garden in this remote Scottish town of about 350 claims to be the only Lennon memorial outside of England.
As we continue on our travels, the Lennon-McCartney tune is keeping us company. With that song in the background, we laugh as we rollick down the road and remember Joanne's comment. I'm just "OK," and I'm good with that.
(Scott McLeod can be reached at This email address is being protected from spambots. You need JavaScript enabled to view it..)