Archived News
The Open Door's Second Season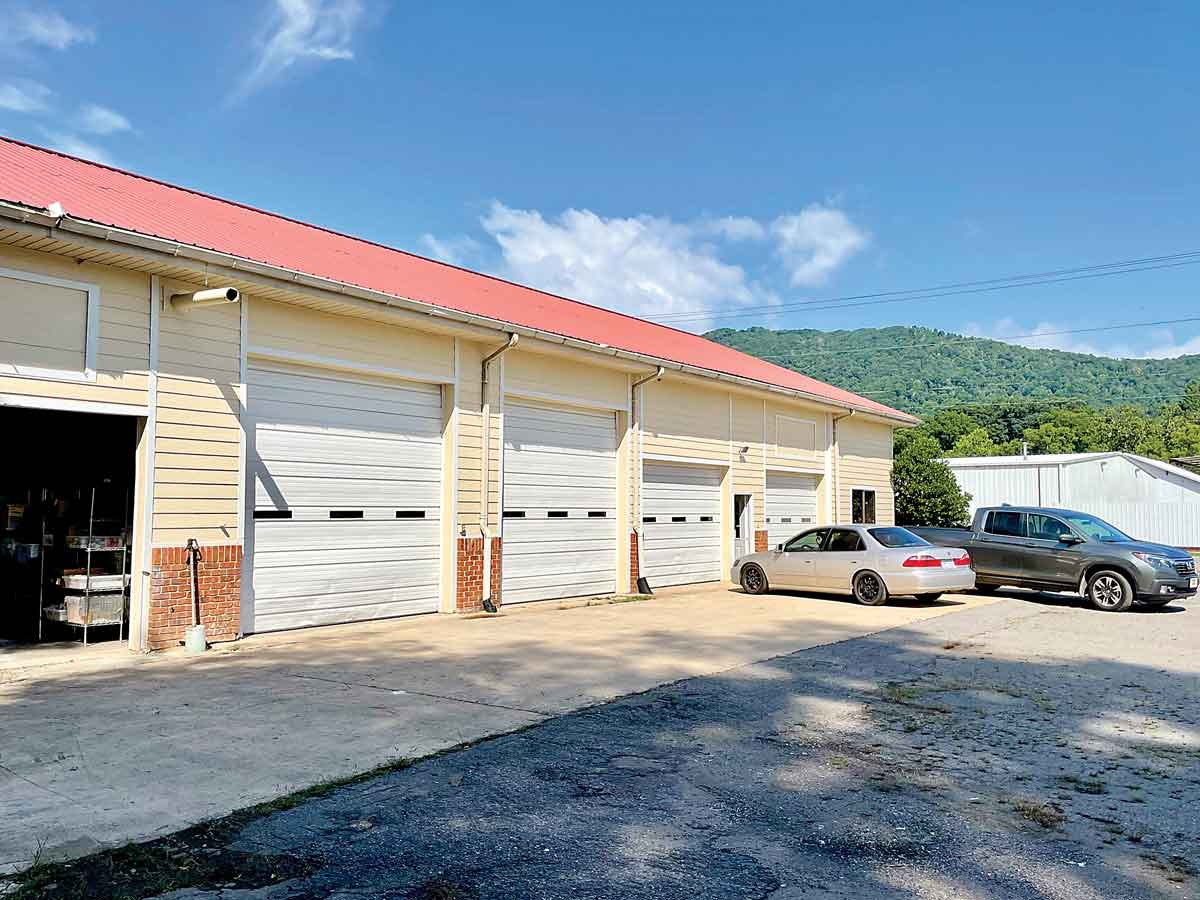 Operations by the Open Door and Second Blessing Thrift Store will continue in a new location, with a new name. Cory Vaillancourt photo
When the Open Door closed in Frog Level earlier this year, Long's Chapel Pastor Chris Westmoreland promised a rebirth, looking forward to the food ministry's next 25 years.
On Monday, volunteers moved the last of the kitchen equipment into a new space on Boundary Street that will give the Open Door its second season.
"We're anxious to get going and get back into the process of assisting the people in this county," said Lantz Reppert, a Long's Chapel volunteer who's been working on that rebirth. "There's a lot of people that need help."
The Open Door itself needed that help — after more than 25 years in Frog Level, it was one of the largest distributors for MANNA FoodBank west of Asheville and served an average of 1,200 hot meals a month, for free, from its location on Commerce Street. More than 8 tons of groceries moved through the building last December.
In January, Westmoreland announced that the Open Door, along with its adjoining social enterprise, Second Blessing Thrift Store, would soon close.
Concerns about vagrancy and litter levelled by residents made the Open Door's closing not entirely unwelcome to some business owners.
"The reason we lost our lease was because of some of the issues that popped up from our clients, you know, that merchants and people in the area didn't like," Reppert said.
With food insecurity still a major problem in Haywood County, the ministry looked for the perfect space to set up shop — and found one.
"It was all part of a combined solution," said Mark Hubble, CEO of Kituwah LLC. "We had purchased some of the buildings across the street and leased them back to Southern Concrete so we were familiar with the area. We knew this parcel was coming available but we didn't want to buy it without a solution in place."
The parcel, more than half an acre, was purchased by Kituwah LLC in May of this year for $450,000.
Kituwah LLC is the native-owned economic development arm of the Eastern Band of Cherokee Indians.
"Waynesville is one of a couple markets that we are looking at, obviously Sevierville and Ashville as well," Hubble said. "What they have in common is they're all growing areas. Some of the specific areas we looked at have long-term growth potential as these cities continue to develop."
Built in 1960, the Boundary Street structure contains 6,200 square feet accessible by five garage doors. To the north and west, it's bounded by Haywood Builders Supply.
Called "Second Season," the new facility will enable the ministry to execute its core mission — taking care of some of Haywood County's most vulnerable residents — without disturbing Frog Level merchants and visitors.
"We put caveats into our lease to try to alleviate those concerns," Hubble said, noting that hot meal service can't be conducted at the Second Season.
"We will have what we're going to call a 'walkthrough food pantry,'" said Reppert. "People in need can come park their car, come into the store and we will have items on display and refrigerators and freezers with food. A lot of it comes from MANNA and people will be able to select the things that they want."
The thrift store, which had contributed revenue to the operation of the Open Door, will also resume operations at the new location.
"The old Second Blessing was a money maker," Reppert said. "That money went towards supporting our kitchen and since we don't have a kitchen at least at this point, it will go towards supporting the food that we have in our store and getting the things we need."
Reppert said he didn't have a timeline for the facility's opening, citing the need for minor building modifications.
Leave a comment
2

comments
Would be so happy to see this happen miss the thrift store will prices sky rocketing Yes you all were a blessing Hope we all get you all back

Thursday, 07/14/2022

Great news. Will help with food insecurity. Now if there can be more affordable housing to get roofs over people. We'll keep trying.

Wednesday, 07/13/2022