Archived Outdoors
Spotted lanternfly arrives in N.C.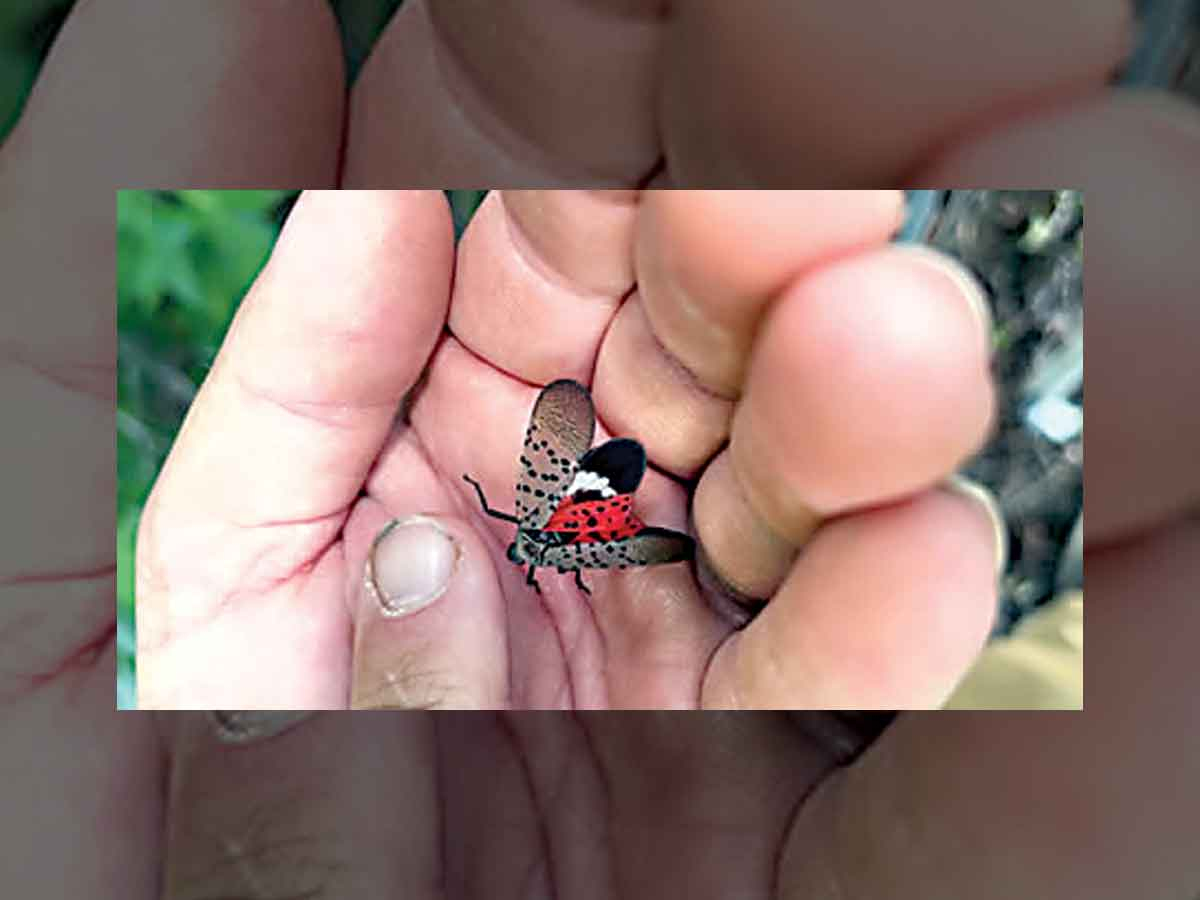 Report sightings of the invasive spotted lanternfly at ncagr.gov/slf. Donated photo
The first established presence of the invasive spotted lanternfly (Lycorma delicatula) has been confirmed in North Carolina.
Initial surveys indicate that the pest's known distribution is within a 5-mile radius in Forsyth County near Interstate 40 in Kernersville and extending to the Guilford County line, the N.C. Department of Agriculture and Consumer Services reports. Survey efforts are ongoing.
The insect was detected last year near the North Carolina-Virginia line, and since then the DACS has ramped up surveillance in the state.
"Members of our Plant Industry Division and the N.C. Forest Service are moving quickly to eradicate this brightly colored pest, and we ask members of the public to be on the lookout for more spotted lanternfly and report any finds," said Agriculture Commissioner Steve Troxler.
Native to northern China, the spotted lanternfly was introduced to Korea in 2004, where it became a major pest. It was first detected in the United States in 2014, in Berks County, Pennsylvania. Since then, it has been found in 12 states, including four detections in North Carolina, though all of those were dead adults. Reproducing infestations have been found throughout Pennsylvania as well as in portions of Connecticut, Delaware, Maryland, Ohio, New Jersey, New York, Virginia and West Virginia.
Spotted lanternfly poses a serious threat to the state's wine and grape industries and can feed on and cause damage to over 70 plants species, including apples, roses and other landscape plants, said Dr. Bill Foote, director of the NCDA&CS Plant Industry Division. Early detection and rapid response is critical to control the pest, and concentrated surveys are continuing in the initial Forsyth County discovery area to determine if the pest is in additional locations, and treatments took place last week to catch the mated females before they begin laying eggs.
If you see a suspect spotted lanternfly in North Carolina submit a picture through the online reporting tool at ncagr.gov/slf.