Archived Outdoors
Dry conditions expand in N.C.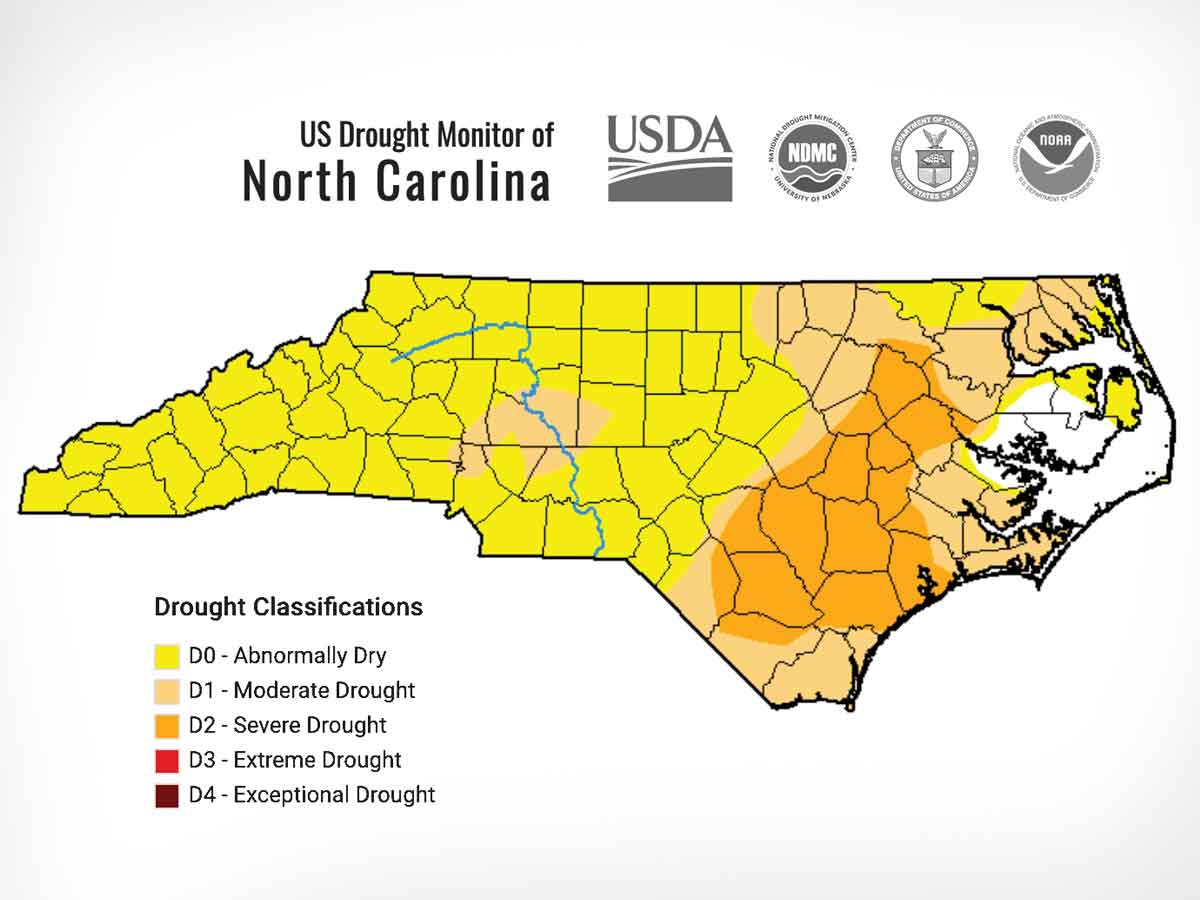 The U.S. Drought Monitor releases new drought maps each Thursday. USDM map
The most recent drought map, released Thursday, June 30, showed dry conditions blanketing the state as North Carolina's second-driest June on record drew to a close.
While the June 23 map showed 69 of North Carolina's 100 counties facing some level of drought or dryness, only one county — Hyde County — escaped designation in the June 30 map. Moderate and severe drought is thus far restricted to the eastern part of the state, with all of Western North Carolina designated as abnormally dry.
The map was created based on observations through 8 a.m. June 28. Thunderstorms over the weekend did return some moisture to the mountains, and that rainfall will be reflected in the next drought map, to be released July 7 at ncdrought.org.