Archived Arts & Entertainment
Wheels Through Time celebrates 20 years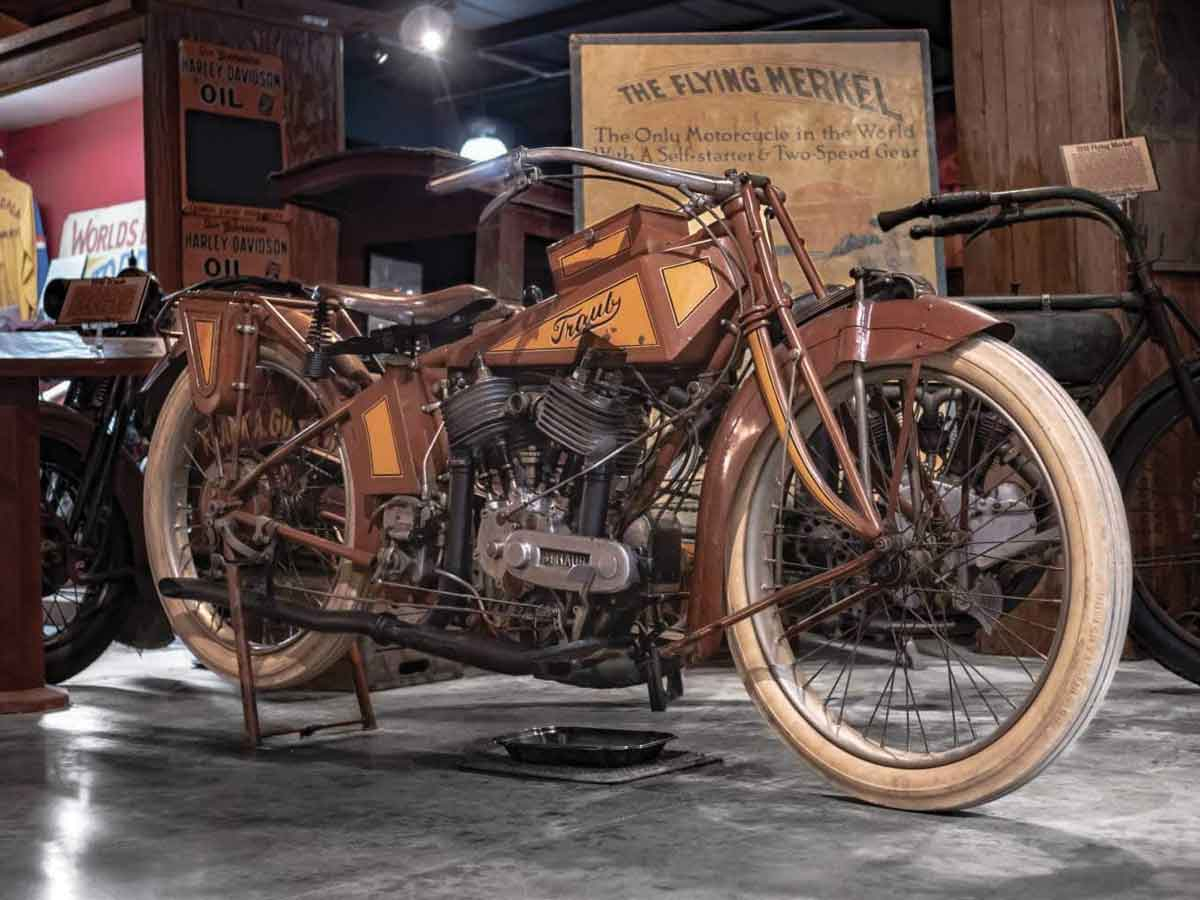 Home to the world's premier collection of rare American motorcycles and historically significant automobiles, Dale's Wheels Through Time museum will be celebrating its 20th anniversary June 30-July 4 in Maggie Valley.
The museum is an experience unlike any other, with its magnificent presentation of vintage all-American motorcycles and automobiles. Inside, you'll find over 350 of America's rarest and most significant machines, each with its own story, and with 99% of the machines on display still in running condition.
The museum's collection focuses entirely on American-made motorcycles, from well-known names such as Harley-Davidson and Indian to more obscure companies such as Excelsior, Thor, Wagner, the one-off Traub, often dubbed the "World's Rarest Motorcycle," and more. In addition to the motorcycles, there are unusual homemade mechanized creations and one of the nation's largest collections of memorabilia, accessories, and parts.
All week long during the celebration, the staff will be showing off and firing up the latest additions to the museum's collection. You can also watch as the riders of American Motor Drome Company defy gravity on the Wall of Death. To top it all off, on Saturday, July 2, Curator Matt Walksler will be firing 20 of the rarest bikes in the collection all in one run.
Museum hours are 10 a.m. to 5 p.m. Thursday through Monday. For more information, click on wheelsthroughtime.com.