Archived Outdoors
Ribbon-cutting planned for Old Fort trails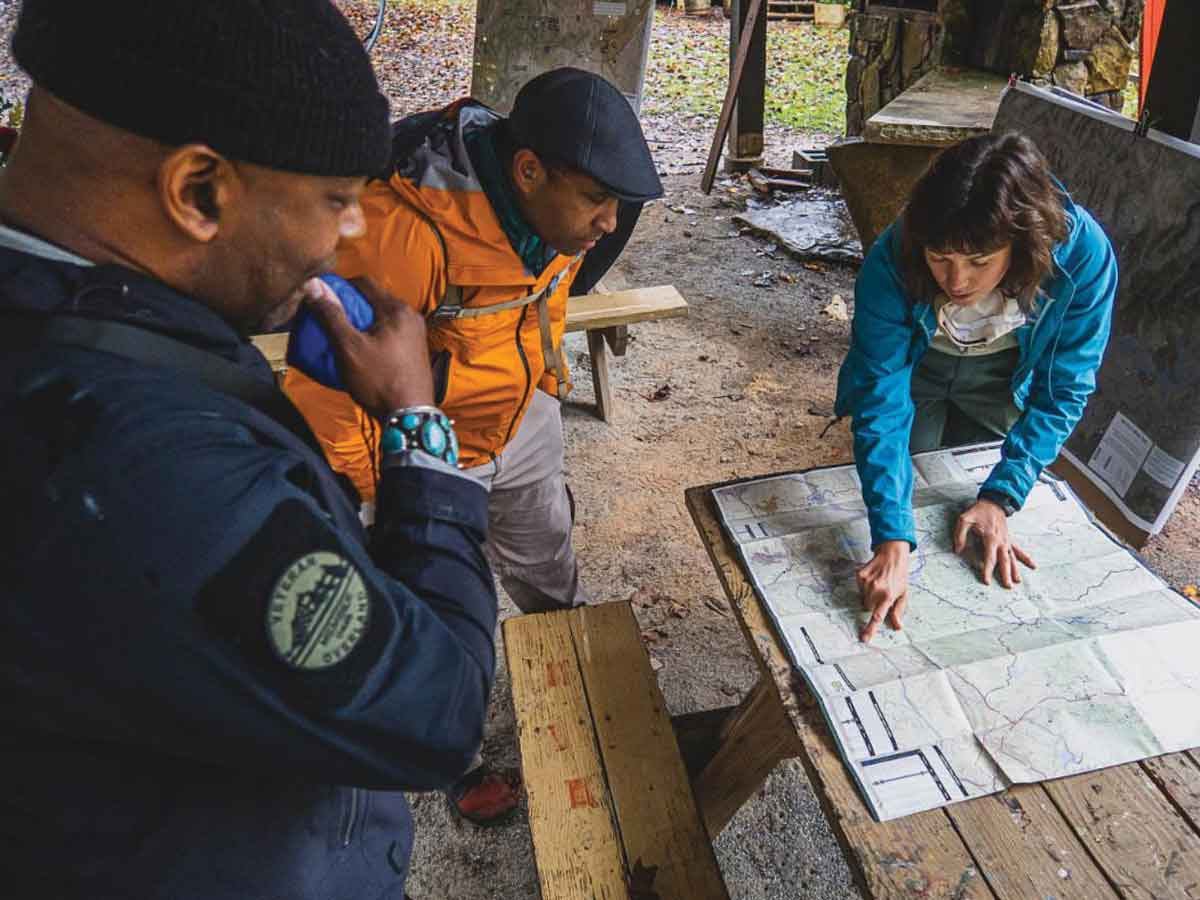 The project is the result of prolonged collaboration from a variety of groups and organizations. Hansi Johnson/Outdoors for All Old For photo
The first phase of the Old Fort Trails Project in the Pisgah National Forest will open on Sunday, June 26.
The Old Fort Gateway Trails includes 6 miles of new multi-use trails and are part of a 42-mile trail expansion planned in the area. A ribbon-cutting event will be held at 1:30 p.m. at the trailhead, located at 1500 State Road 1227 (Curtis Creek Road) in Old Fort, with the trails opening for hiking, biking, running and horseback riding at 2 p.m.
The new trails are the product of collaboration between Camp Grier's G5 Trail Collective, Eagle Market Streets Development Corporation - CDC, People on the Move Old Fort and the U.S. Forest Service Grandfather Ranger District, known as the Catawba Vale Collaborative. Members of the Collaborative will gather at Hillman Beer for cold drinks to celebrate the ribbon-cutting, starting at 4 p.m.
The Old Fort Trails Project aims to improve local health and wellness, grow the local economy and build community. These first 6 miles represent the most accessible trails in the planned system. A $490,000 grant from Dogwood Health Trust funded construction, with additional support for commercial real estate development awarded to Eagle Market Streets Development Corporation.