Archived Outdoors
Roadside parking banned at Laurel Falls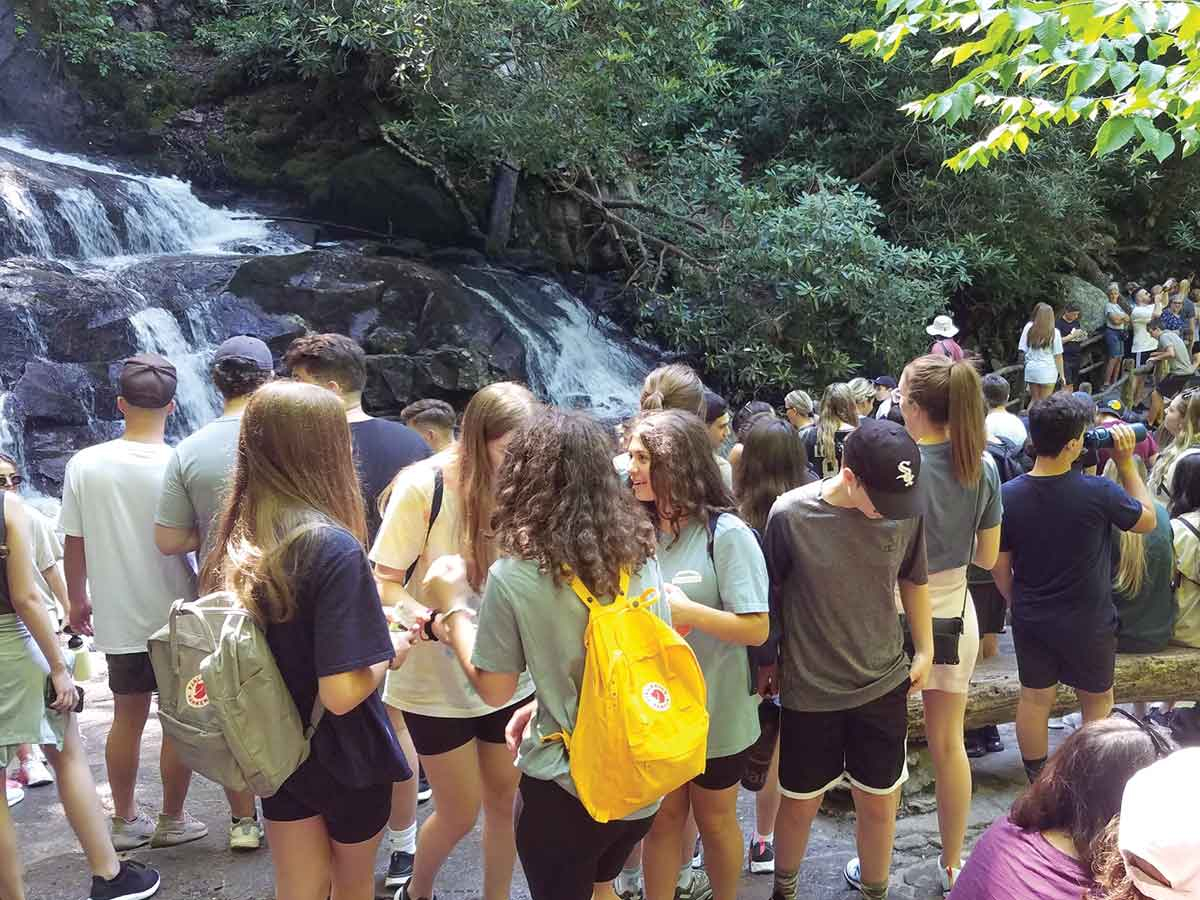 Laurel Falls is so crowded as to be impassible on a busy summer day in 2021. NPS photo
With more than 100 cars typically parked outside the parking lot at Laurel Falls in the Great Smoky Mountains National Park — mostly along the roadside — park staff are taking measures to eliminate these practices through Sunday, Oct. 30.
For the next five months, unofficial roadside parking will be blocked with temporary barriers such as traffic cones. Visitor use management strategies such as permanent roadside parking barriers, parking reservation systems and shuttle systems continue to be considered as a part of the Laurel Falls Trail Management Plan Environmental Assessment.
Laurel Falls Trail is one of the park's most popular trails, resulting in extreme congestion, crowding at the falls and unsafe conditions along Little River Road. Roadside parking obstructs traffic flow and creates blind spots for motorists, causing a significant safety hazard, and it also damages adjacent habitats, road edges and erosion.
Visitors planning to hike Laurel Falls should avoid arriving at peak times between 10 a.m. and 3 a.m. and should research an alternative trail in case parking is not available. The park contains more than 800 miles of trail, and the Backcountry Office is open daily to help with trip planning, in person or via phone at 865.436.1297.