Archived Arts & Entertainment
Taking the leap: Food truck celebrates lineage, the independent spirit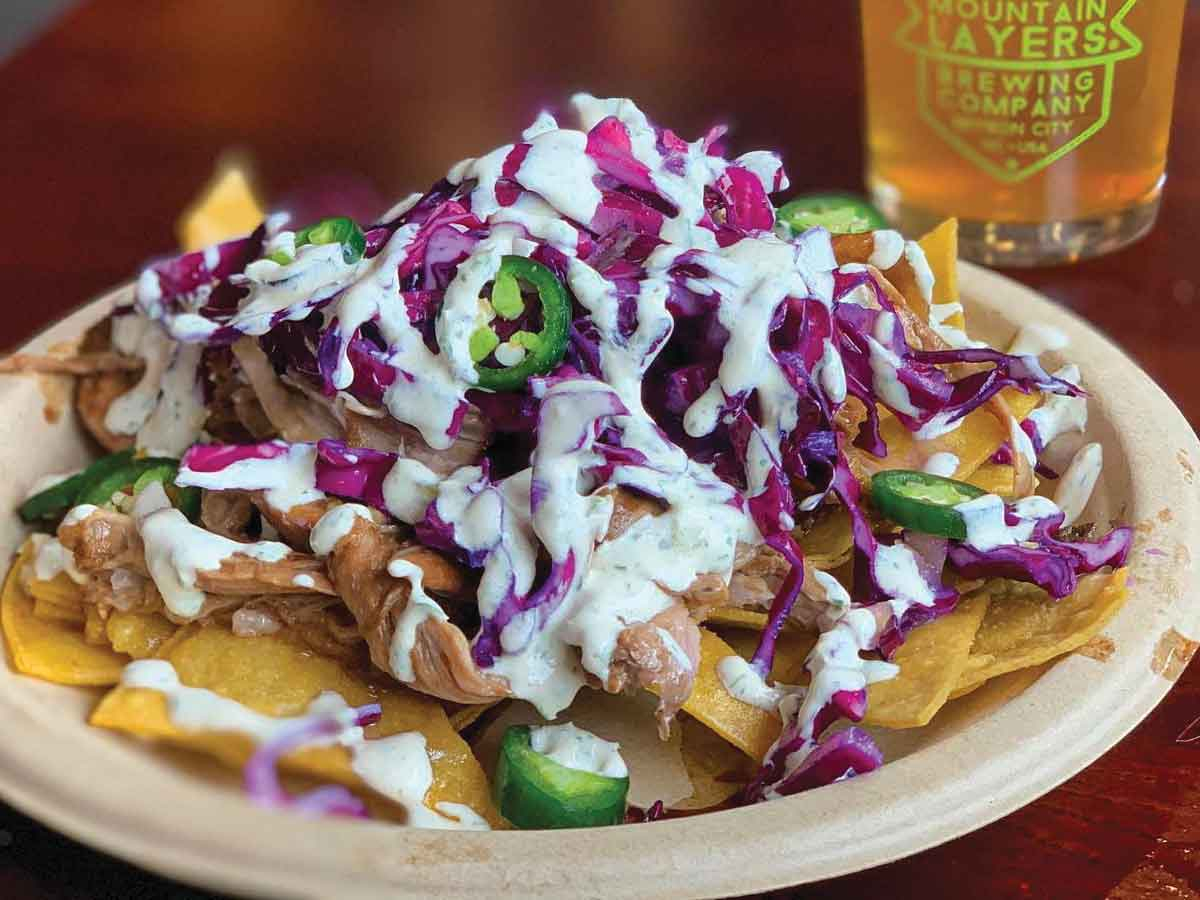 It was just about four years ago when Jeremiah Chatham decided to put down the hammer and pick up a spatula.
"I was helping build homes for a buddy of mine. But, I was becoming burnt out on doing that for a living," Chatham said. "It was around New Year's. Time to make new resolutions, you know? So, I turned to my wife and said, 'I'm going to buy a food truck.' And she said okay."
And with that simple vote of confidence, Jeremiah and his wife, Jennifer, set out on a rollicking journey of putting everything they had — money, blood, sweat and tears — into what has now become The Rice Wagon, an already-beloved culinary staple of Western North Carolina featuring Hawaiian-inspired cuisine.
"The first thing with The Rice Wagon is that I want anybody who has ever been to Hawaii to try our food and go, 'You got it right,'" Jeremiah said. "The flavors are distinctly Hawaiian, and I think people value that uniqueness we bring to the table. And I'm going to make sure you're fed — you're not going to come here and leave hungry."
In terms of locations, The Rice Wagon has a permanent food truck parked behind Mountain Layers Brewing in Bryson City. There's also another mobile truck that stops into the Innovation Station in Dillsboro and other locations as far out as Lazy Hiker Brewing in Franklin, Motion Makers Bicycle Shop in Cherokee, and select locations in Asheville.
Hailing from Hawaii, Jeremiah is part Korean and part Filipino, both rich, vibrant cultures with a keen focus on cuisines filled with flavor and style, as evidenced by the intricate and robust menu curated by The Rice Wagon. Growing up in Hawaii, Jeremiah found himself becoming a troubled teenager, one without any real direction or purpose in life.
"Our high school had a program where you could go to culinary school instead of taking regular classes," Jeremiah reflected. "And I had a teacher who told me to go to culinary school or else I wouldn't be able to graduate. I went into the program and really liked what I was doing, ultimately graduating with a high school degree, which included a culinary certificate, too."
At first, Jeremiah found himself working mostly in the front of the house at restaurants and for catering groups, waiting tables and managing what was going on in the dining area. Although he enjoyed working in the food/beverage industry, something wasn't really clicking in the way he had hoped.
"I had to step away from everything and then got out of the industry completely, where I went and started building houses for a while," Jeremiah said.
But, it was a weird twist of fate — Hurricane Matthew battering the Eastern Seaboard in 2016 — that led Jeremiah back into the kitchen. Initially, he thought he had signed up for a front of house catering gig that was part of a FEMA contract to feed hundreds of National Guard troops being deployed into disaster areas nearby.
"I get onsite and they're like, 'Oh, by the way, you're the chef.' There I am in this kitchen with this group of guys with years of experience cooking," Jeremiah chuckled. "But, I found that I was not only able to keep up with them, I was able to keep coming up with new, creative ways to make dishes with the limited ingredients we had to feed hundreds of these troops every day."
And it was that seed of inspiration and initiative found at that FEMA camp that planted itself in the back of Jeremiah's mind, slowly growing and blossoming just under the radar of his intent. Skip ahead a couple years and the decision was finally made to take the leap and launch The Rice Wagon.
"First off, I'd like to say that food trucks are way harder than everything thinks they are. The perfect owner for a food truck is someone who likes to cook, can fix vehicles, and is well-versed in camping," Jeremiah noted. "It's all about the hours of food preparation involved with each day, all of the endless repairs on the vehicle itself, and all of the proper packing needed to prevent all of these moving parts from shifting while in motion."
But, regardless of the immense time and massive effort put forth to turn his dream into a reality, Jeremiah hasn't taken one day for granted in The Rice Wagon. Each customer is another opportunity to shine, another justified reason as to why it's all worth it.
"I remember those early days, when I sat out in the food truck for hours on end and sold nothing. It was hard at first to get people to try our products," Jeremiah said in a humbled tone. "And nowadays, we'll just be hammered with orders. We close at 8 p.m. and there's always that 7:59 p.m. customer. Most people in our industry might not like that 7:59 customer. But, I do, because I can't tell you the amount of days I was just hoping for that one 7:59 customer — this is what I love doing, and I want to share it with everyone."
Feeling hungry?
With one permanent food truck and one mobile vehicle, The Rice Wagon can be found at an array of places around Western North Carolina.
As of now, the trucks will be present at Mountain Layers Brewing in Bryson City (from noon to 7 p.m. Saturday, 5 to 8 p.m. Monday and Thursday) and Innovation Station in Dillsboro (1 to 6 p.m. Sunday, 5 to 8 p.m. Tuesday and Friday).
For more information and/or to find out about times and locations, you can go to facebook.com and search "The Rice Wagon Bryson City." You can also call 828.593.9931 or email This email address is being protected from spambots. You need JavaScript enabled to view it..
The Chathams have also launched Moon Goddess Burgers & Shakes, a brick-and-mortar spot near the entrance to Deep Creek in Bryson City. Operating hours are 11:30 a.m. to 6:30 p.m. Thursday to Tuesday.