Archived Opinion
It's hard not to love where we live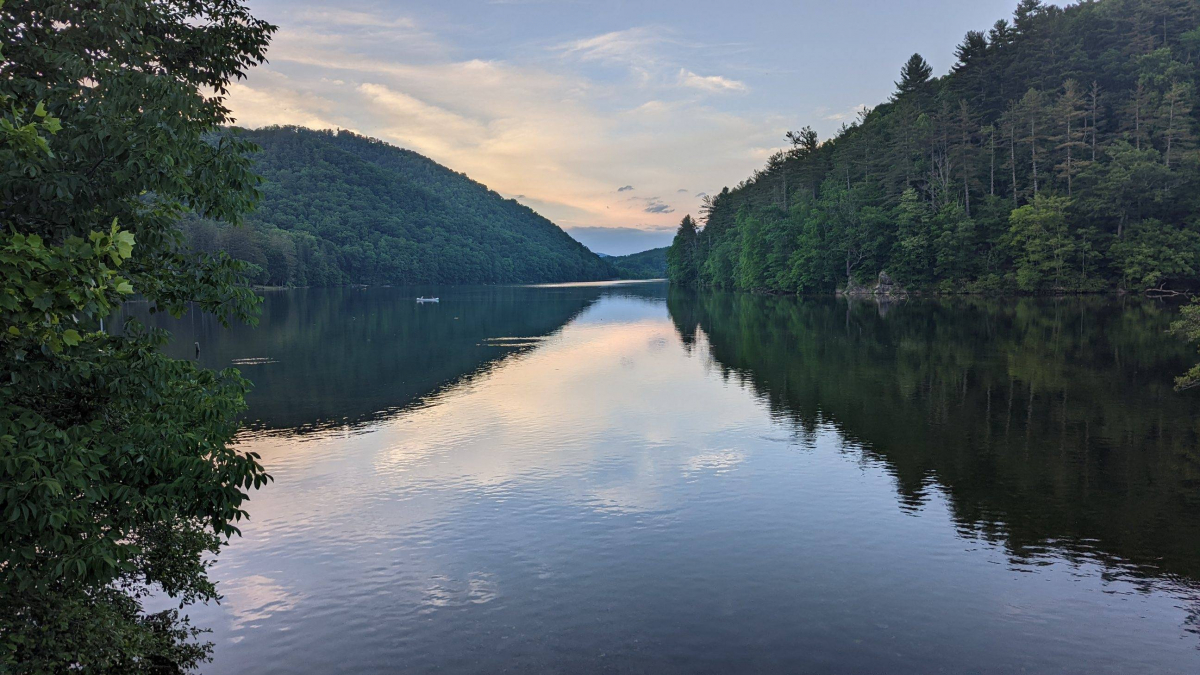 When I travel and tell someone I'm from Waynesville, a small town nestled in the Smoky Mountains, the comment is always met with awe and excitement.

Everyone knows of these ancient hills. When we traveled to the Rocky Mountains last summer, we had a trail guide tell us one of his favorite places to visit was Bryson City. We met someone else from Oklahoma and he said the entire Western North Carolina area is top on his list when he gets time away from work.
Those of us who live here full-time can sometimes take it for granted. We sit at our computers and plan grandiose trips to New York City or Europe, when we have the most beautiful scenery of all in our backyard. Granted, I love to travel and visit new places, but in the interludes, I realize this beautiful place I call home is a panacea all its own.
School ended last week, which opens weeks of freedom for our children. Earlier in the spring, when the topic of summer activities was the hullabaloo among moms, I scheduled my boys for a plethora of wilderness and sports camps. They also have a number of trips, including two beach vacations, a trip to Boston to visit colleges for their stepsister and a jaunt to D.C. to visit my family.
It seems the goal every year is to keep them as busy as possible, sometimes not remembering there is so much to do right here.
For instance, the past several days have been full of local activities, and it could not have been more fulfilling. Saturday we attended the Cold Mountain Music Festival at Lake Logan. As we sat in that picturesque setting listening to great music, I looked around at the smiling faces, all the people greeting one another and the slew of kiddos laughing in the field, throwing baseballs and playing tag. I thought to myself, "Wow, we are all so lucky to be here at this very moment."
As we walked back to the car at the end of the night, the sun was still hovering just slightly before settling in for the night. Traversing the bridge, we came to that iconic spot where the pristine lake sits in a valley. Like always, it took my breath away. Only something divine could create a setting like that.
A couple days later, the boys and I took our dog Ringo on a long walk around Lake Junaluska, getting custard afterward at the new Crepe & Custard shop located near the pool. We enjoyed ourselves so much, we talked about when we could return to play tennis.
The following day, we went to Jose's Taco Truck, picked up some tacos and ate them outside at the Lake Junaluska dam. Afterward, we rented tennis rackets for $5 and played tennis for almost an hour.
It was the first time the boys had ever played tennis and the first time I'd picked up a racket since my early twenties. Our goal is to continue playing throughout the summer until we can keep a game going for a respectable amount of time.
For a couple years now I've been thinking about purchasing a stand-up paddleboard. I'm always content when I'm on or near water, whether it's a lake, river or ocean. In fact, I'm a Scorpio through and through, which is a water sign.
At both Lake Logan and Lake Junaluska, I stopped to watch people kayaking and paddleboarding and decided it's time to buy my own board so I can get on the water whenever I want. Lucky for me, there are plenty of local waters to enjoy paddleboarding.
And it's not merely the scenic beauty and the outdoor adventure options that I love so much about where I live, it's also the genuine people and business owners who are fiercely dedicated to quality food, products and service. Truly though, if I'm feeling irritable or out of sorts, a simple stroll along Waynesville's Main Street visiting a few merchants shifts my mood.
It just doesn't get any better than the far west of North Carolina and while my family has a variety of faraway adventures planned for this summer, I'll be just as happy staying right here at home.
(Susann Shetley is a writer, editor and digital media specialist with The Smoky Mountain News, Smoky Mountain Living, and Mountain South Media. This email address is being protected from spambots. You need JavaScript enabled to view it.)