Archived News
Ken Howle reflects on finding his path through NOC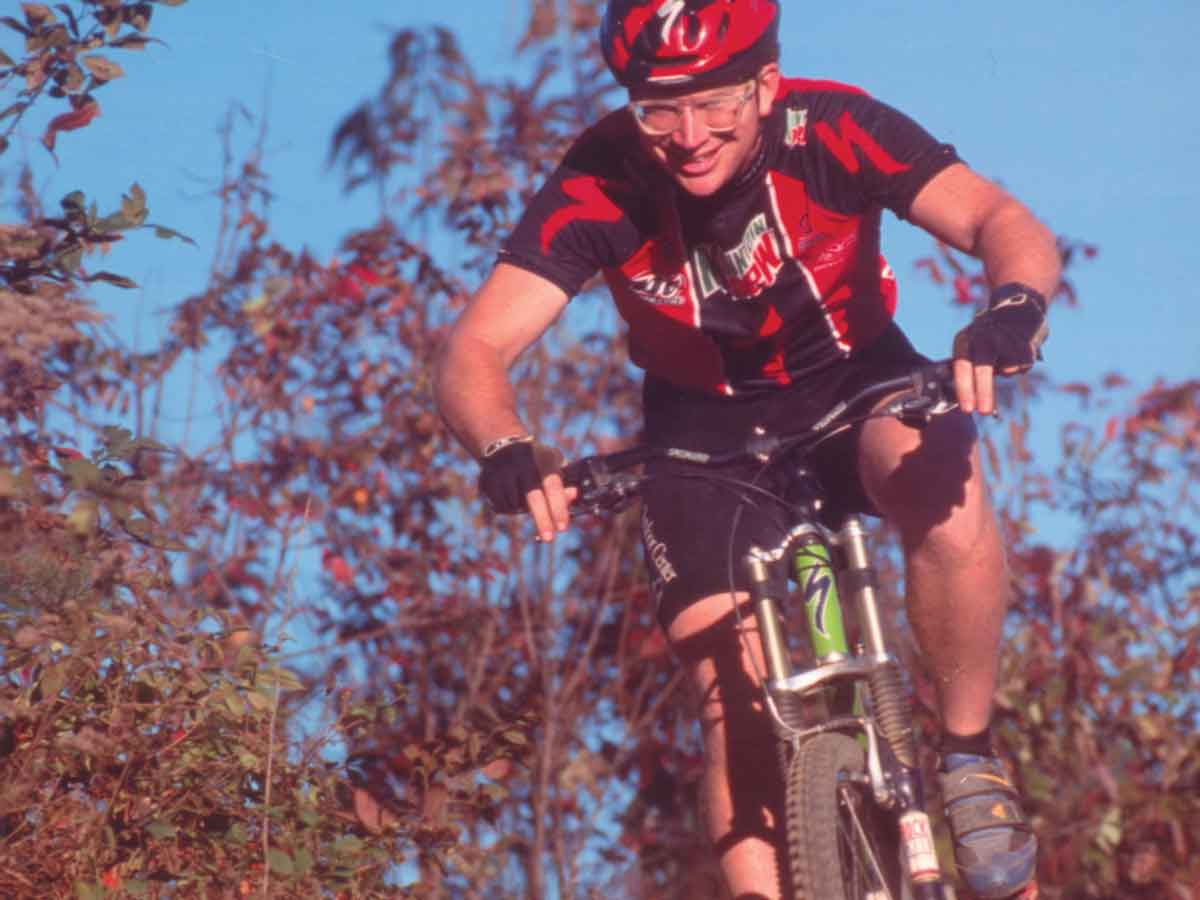 Lake Junaluska Executive Director Ken Howle got his start at the NOC. Donated photo
In retrospect, it's no surprise Ken Howle ended up at a place where lives are transformed through renewal of soul, mind and body — because that's exactly where he started.
Howle has served as the executive director of Lake Junaluska Conference and Retreat Center since 2018, but prior to joining the staff at the lake, Howle worked at NOC for 14 years.
"You could call it recreation, but in many ways, it was really re-creation of who we are," he said. "We were able to take people that had never experienced something like that and give them those transformational experiences and forever change their lives, as well as ours."
The Greenville, South Carolina, native attended Western Carolina University from 1987 to 1991 and earned a degree in business administration with an emphasis on marketing. He began working at the Nantahala Outdoor Center in 1990 because of what he called a "deep love" for the outdoors and for sharing that with others.
While there were plenty of summer jobs at NOC, year-round jobs were scarce, so that first summer Howle set off to work for the National Science Foundation doing logistical support as well as search and rescue on the Antarctic peninsula.
When he came back to Western North Carolina in 1992, he was offered a year-round position at NOC.
"We all wore a lot of hats at NOC," said Howle. "Cross-training was a big part of the NOC experience. While much of the work that I did was centered around marketing, public relations and group sales, I worked in every department at NOC."
A typical day, Howle said, could involve leading a raft trip, running a new employee orientation or meeting with group leaders planning trips to NOC.
"I was also heavily involved with the employee ownership program and served on the board of directors at NOC most of the time I was there," he said.
Howle's career trajectory took him from NOC to Lake Junaluska in 2004, where he showed up ready to go, thanks to his experiences at NOC.
"There are many similarities between leading an outdoor venture and leading Lake Junaluska through a pandemic," he said. "Both required being fully immersed in the situation, keeping focused on where you are going, and then constantly adjusting based on the situation and the safety of everyone involved."
Payson Kennedy, who founded NOC in 1972, taught Howle the value of being fully present in one's work as well as the possibility of both living in the moment and also being practical and rational.
"The two truly can coexist and when balanced together, it creates the highest quality of life," Howle said. "Payson used to read from Robert Pirsig's 'Zen and the Art of Motorcycle Maintenance' at new staff orientations."
The other thing Howle learned from Kennedy was that since the quality of the guides at NOC was important, they needed to be hired based on their personalities, and not necessarily their experience or credentials.
"Here at Lake Junaluska, the same holds true. Any staff person we hire, when they're driven by the mission and driven towards creating amazing guest experiences, they're gonna be phenomenal employees," he said. "We can teach anyone theology. We can teach anyone how to clean a room or rent a canoe or work an audio/video system for an event. But first and foremost, when we hire them, we want them to have that passion of sharing things with others and the passion for the mission of Lake Junaluska. And that's something a hundred percent that I saw firsthand at NOC."