Archived Outdoors
Parson Branch Road reopens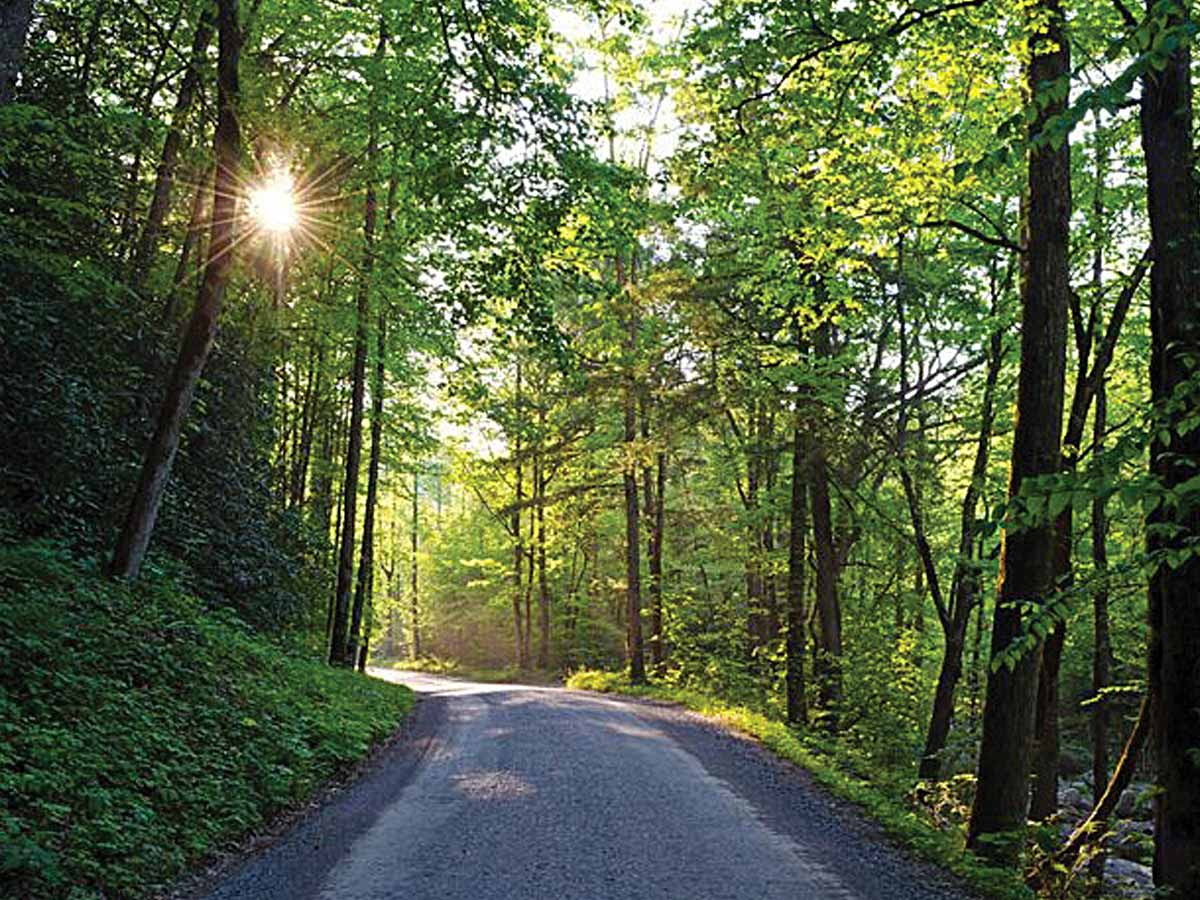 The sun peaks through the dense canopy along Parson Branch Road. NPS photo
For the first time in six years, Parson Branch Road in the Great Smoky Mountains National Park is open to the public. Park officials held a ribbon-cutting event May 26 to honor the crew that performed the work and Friends of the Smokies, which provided critical funding.
Originally constructed in 1838, the one-way, 8-mile road closed in 2016 after crews documented more than 1,700 dead, standing hemlock trees within falling distance of a 1-mile section of the road. The trees died due to the non-native hemlock wooly adelgid, and in the past six years more than half of the dead trees have fallen due to natural deterioration and large wind events. This made it feasible to remove the remaining damaged trees through a $150,000 contract with Richmond Tree Experts. Friends of the Smokies provided $100,000, and federal funds paid the remainder. After the trees were removed, park crews completed road repairs, including drainage improvements and road grading, which required replacing 16 culverts and 550 tons of gravel.
Parson Branch Road was once a significant commerce route for Cades Cove residents, providing direct access to the Little Tennessee River for trading goods. Visitors can explore the area's rich history by stopping in the Henry Whitehead Place just before entering the one-way road and accessing the Burchfied and Boring cemeteries along the route. Motorists can have a trail-like experience while driving under a mature forest canopy with nearly 20 stream crosses. Hikers can use it to access trails, such as Gregory Bald Trail.
High clearance vehicles are recommended for traveling Parson Branch Road. Motorhomes, buses, vans longer than 25 feet, and passenger vehicles towing trailers are prohibited. This seasonal road will close on Nov. 13 this year and typically reopens in April.
An earlier version of this story incorrectly stated that Parson Branch Road is 80 miles long. It is 8 miles long.