Archived News
First poll in NC-11 predicts tight race between Beach-Ferrara, Edwards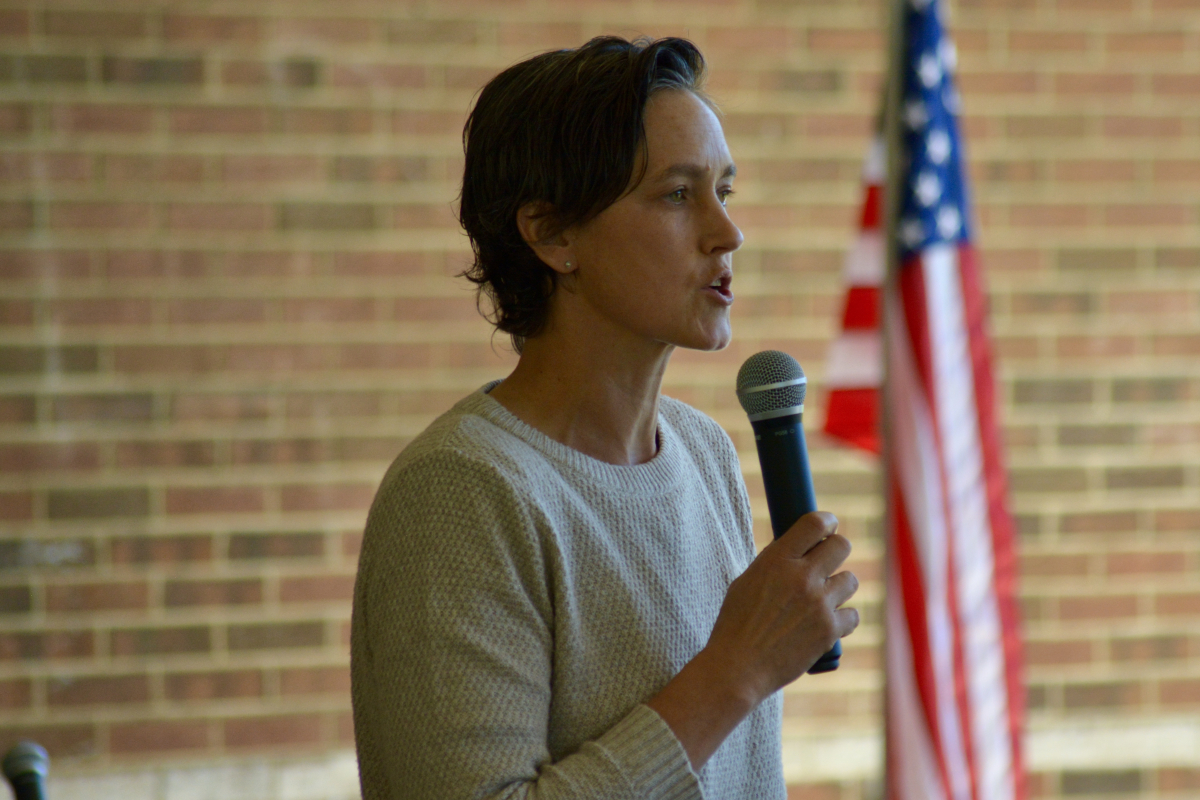 Jasmine Beach-Ferrara speaks in Haywood County in 2021
Cory Vaillancourt photo
An internal poll commissioned by the Democratic nominee for NC-11 just days after the May 17 Primary Election suggests the race could be tighter than district demographics suggest.
"Jasmine [Beach-Ferrara] begins the general election in a strong position because her message is clearly resonating with Western North Carolinians," said Campaign Manager Luke Tonat. "Her favorability ratings are strong, especially when considering the Republican lean of the district."
The poll, conducted by Survey 160 between May 18 and May 20 via mobile phone SMS, reached 308 likely voters from all parties. The stated margin of error is 6 points, with a 95% confidence level.
Toplines show Republican nominee Sen. Chuck Edwards (R-Henderson) with 36% favorable ratings, and 40% unfavorable. For Beach-Ferrara, a two-term Buncombe County commissioner, 38% hold a favorable opinion and 29% unfavorable.
Among voters who have already decided or lean strongly, Beach-Ferrara can claim 40% support, against Edwards' 46%.
Surprisingly, Mills River Libertarian David Coatney shows 6% support, perhaps double or triple usual Libertarian levels.
Edwards also holds an advantage in name recognition with 76%, as opposed to Beach-Ferrara's 67%.
While internal polls commissioned by candidates can often be derided due to a perceived bias in favor of the candidate writing the check, they're also routinely used by candidates to make spending decisions, making honest data collection vital to the campaigns that commission them.
Nonpartisan redistricting site davesredistricting.org shows that NC-11 should normally expect Democrats to garner 43.9% support, with Republicans at 53.6% — a 9.7% gap for Democrats.
The General Election will be held on Tuesday, Nov. 8.