Archived Arts & Entertainment
Me and you with the sunset blues: Tim Bluhm of The Mother Hips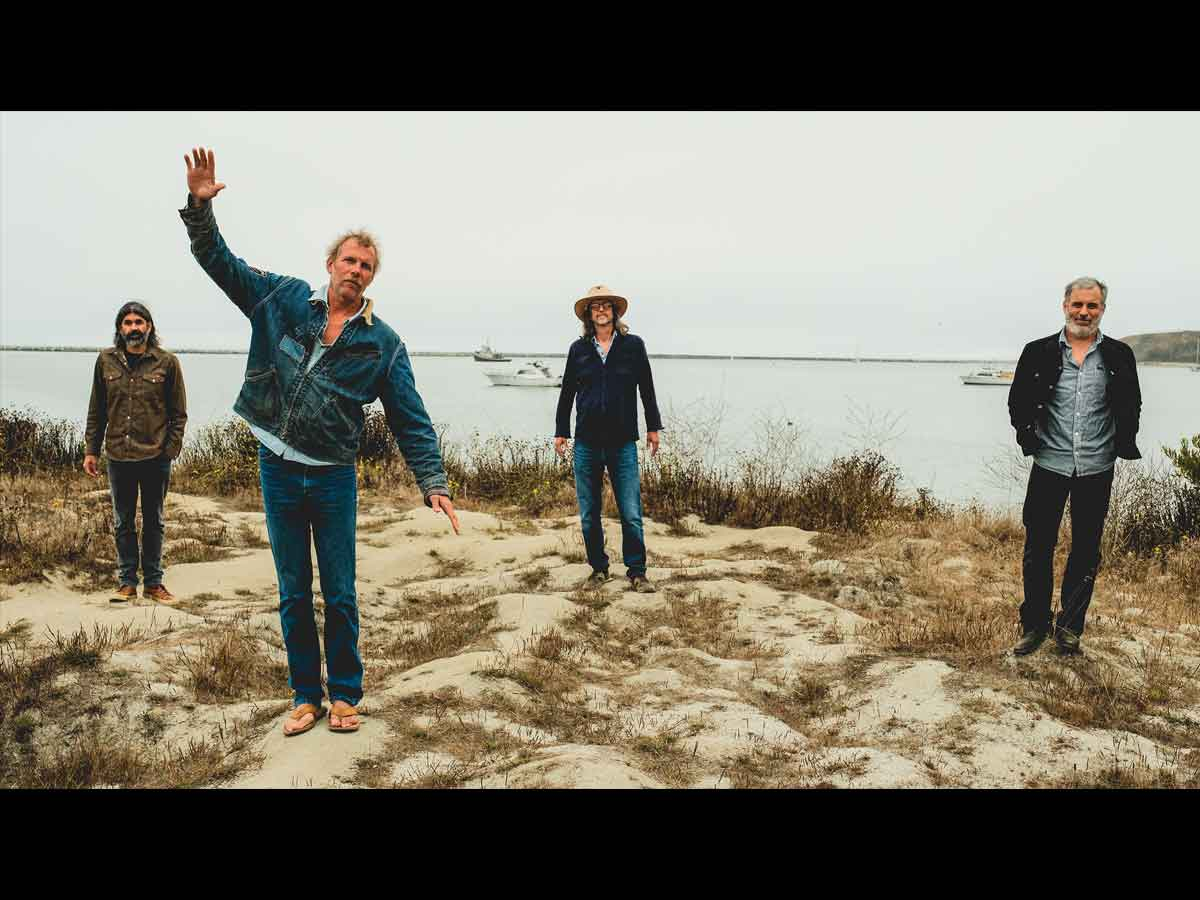 The Mother Hips. (photo: Brian Rashap)
At age 51, acclaimed singer-songwriter Tim Bluhm feels like he's just getting started. The creative well of inspiration remains deep and pure, where his band, The Mother Hips, are continually exploring further and farther down the rabbit hole as this melodic endeavor is now 32 years in the making.
Formed in 1990 in the dorms of California State University-Chico, The Mother Hips were not even out of college when major labels started knocking on the door. The young group eventually signed with iconic producer Rick Rubin's American Recordings, whose roster at the time included The Black Crowes, Johnny Cash, and Tom Petty.
And though The Mother Hips never seemed to garner the national attention and multi-platinum album sales of its indie-rock and alt-rock contemporaries in the 1990s, the band itself remains, whether on tour or in the studio recording fresh material — something not easily said and done by its peers from back in the day.
You see, the irony of elusive success for The Mother Hips resides in the mere fact that the group has always done what it wanted to do, come hell or high water, ultimately resulting in a rock-n-roll musical institution that continues to burn brightly decades after its inception.
Smoky Mountain News: Right out of the gate, it was a whirlwind for your band. But, as you've gotten older, you and [Mother Hips co-founder] Greg [Loiacono] are still together and still inspired.
Tim Bluhm: Yeah. And I think some of our continued inspiration does comes from the fact that we never really found the success that looked like we had the potential for. We never sold a bunch of records. We never quite figured out how to do that. And so, there was never a chance to rest on our laurels or anything like that. We don't know what [success] would feel like, so we've just always kept trying [to move forward].
SMN: Which can be a beautiful thing, because maybe if you did sell a lot of records, The Mother Hips might not be here today.
TB: Yeah. A lot of bands don't survive that kind of success. You start getting money involved and then people disagree with the money. There's a million stories like that. And our story was not that — we never really had anything to squabble over. We never liked greed, and it hasn't had a big role in our interpersonal relationships.
And there's never been a whole bunch of stuff to disagree on. I mean, Greg and I are very much — consciously and unconsciously — on the same page on a lot of things. We've been on each other's side and had each other's back for so long, [where] we recognize that as the most important part of being in a functional, lasting partnership.
SMN: And I would surmise that's the real success at the end of the day.
TB: I think so, too. Success can look a lot of different ways. We haven't made a ton of money, but we've made a living and we're still here doing it, which is awesome. On the good days, [there's gratitude]. There's also frustrations and stuff, with goals and dreams not achieved. We all go through that in our own ways.
But, it's been fun to be in The Mother Hips, because we don't have that one song off that one record that has defined our career. So, we still have the freedom to pretty much just write songs and record in any way that we feel like we want to. We've made so many records, where we've been able to identify what a Mother Hips song is supposed to be, and what makes people like it.
SMN: What is the role of the songwriter in the 21st century?
TB: Well, I think it's different for every songwriter and for every group of listeners. For me, all I can really speak about is my own experience. When I hear a song that moves me, it works the same way like reading a poem or reading a passage in a good book, where it reminds you of the human experience.
And it has to do with nostalgia, too, like remembering the way the world felt when you were 16 or 17 years old. The world felt so much bigger because you just didn't know anything and there's so many new things happening to your senses all the time. I remember getting this massive sense of discovery, this potential in life and in the world.
And I think that kind of fades as you get older, because your brain and your heart start to harden a little bit. You have more experiences that you've already seen, and there's fewer new things that come across your senses as you get older. And if a song or a lyric or a sound or something like that can kind of tap into that feeling that we had all had when we were much younger
Want to go?
The Cold Mountain Music Festival will take place Saturday, June 4, on the grounds of the Lake Logan Retreat Center.
The lineup will include nationally-renowned rock acts Hiss Golden Messenger, Futurebirds and The Mother Hips, as well as Chatham Rabbits and I Draw Slow.
The event is rain or shine. Gates open at noon, with music kicking off at 1 p.m. General admission is $60 for adults, $40 for youth ages 11-16. Children ages 10 and under are free.
For more information and/or to purchase tickets, click on coldmountainmusic.org or call 828.646.0095.