Archived Outdoors
GSMA projects pull in awards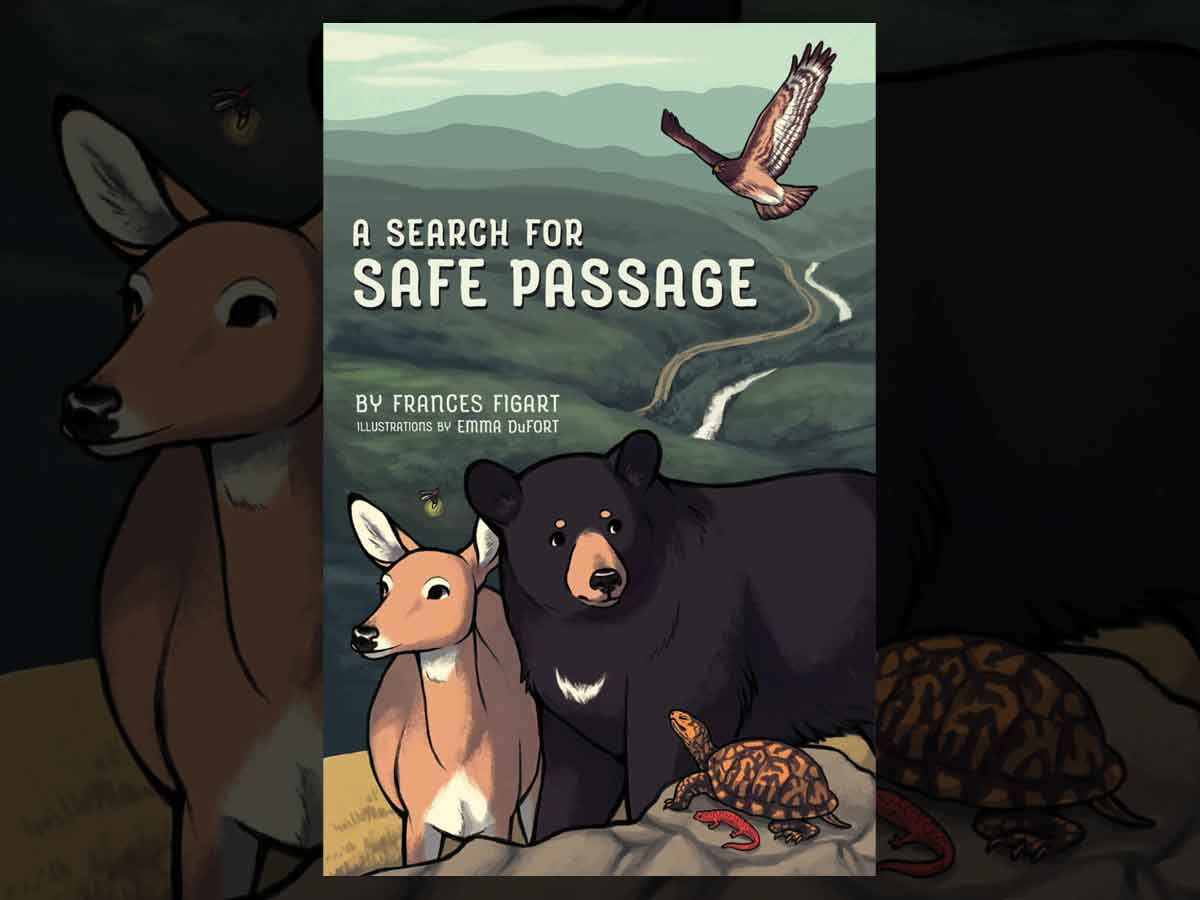 The Great Smoky Mountains Association has earned some recognition recently for producing top-tier educational materials.
A chapter book for young readers titled A Search for Safe Passage received the coveted Publication of the Year Award from the Public Lands Alliance Partnership in the category for organizations with more than $1.5 million gross revenue. Written by Creative Services Director Frances Figart and illustrated by Graphic Designer Emma DuFort, both of GSMA, the book introduces readers to problems and solutions surrounding the global issues of road ecology and species migration from the perspective of bear, dear, elk and other animals.
The book was inspired by Figart's work with Safe Passage: The I-40 Pigeon River Gorge Wildlife Crossing Project, a large regional collaborative working to make a 28-mile stretch of highway in Western North Carolina and East Tennessee safer for both wildlife and humans. It includes a nonfiction section with educational lessons about animal habitat requirements, behavior, migration patterns and road ecology problems and solutions developed with input from international and local experts.
The Storybook Trail of the Smokies, which launched in April 2021 to promote literacy in nature, received the Outstanding Public Engagement for Program/Service at this year's Public Lands Alliance Partnership Awards. A partnership between the Great Smoky Mountains National Park, GSMA and the University of Tennessee Extension Institute of Agriculture, the program was funded by a grant from the Juanita H. Fasola Foundation Inc. Five different books for various reading levels were displayed along the Cosby Nature Trail along with educational prompts to encourage interaction with the trail.
"Sepia Tones: Exploring Black Appalachian Music," an ongoing podcast miniseries, received the e-Appalachian Award at the 45th annual Appalachian Studies Association Conference. The award recognizes an outstanding media source that provides insight into Appalachia and its people or gives Appalachians a vital community service. "Sepia Tones," is co-hosted by Dr. William Turner and Dr. Ted Olson and according to e-Appalachia Committee Chair Sophia Enriquez represents "an invaluable step toward more truthful, just and complete stories of Appalachian music." During the awards, Turner also received the Weatherford Award for Best Nonfiction Book for his scholarly memoir The Harlan Renaissance: Stories of Black Life in Appalachian Coal Towns, published last year by West Virginia University Press.
"Sepia Tones" is produced by Great Smoky Mountains Association and funded through the African American Experiences in the Smokies project in collaboration with Great Smoky Mountains National Park. It is distributed through GSMA's existing podcast, "Smoky Mountain Air."