Archived Outdoors
Mother bear rescued from lid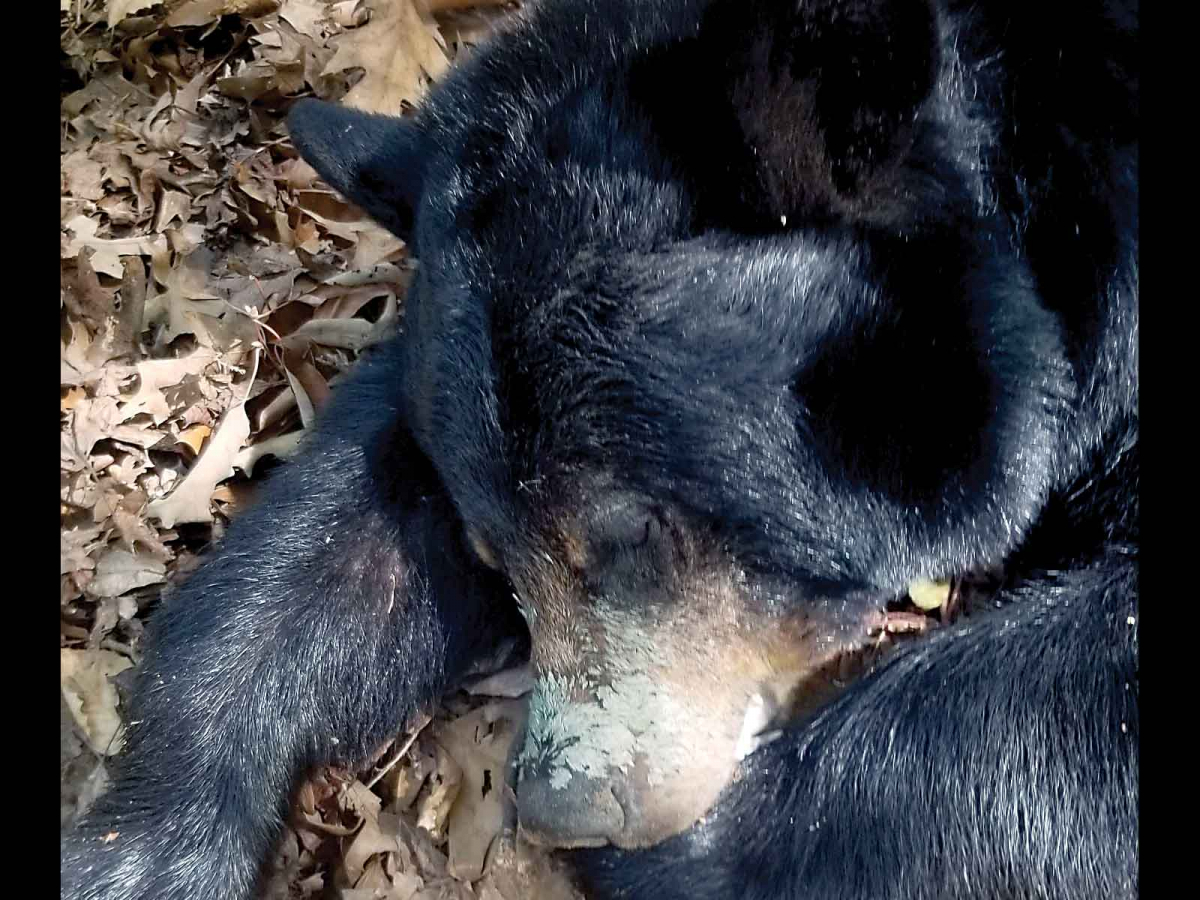 After anesthetizing the bear, staff were able to remove the lid. NWRC photo
A mother bear stuck in a lid is now fully recovered following two days and nights of work from N.C. Wildlife Commission Staff.
On Thursday, April 21, the agency received an N.C. Wildlife Helpline tip about a distressed bear in Asheville. After evaluating the bear's welfare and location, staff set traps the following day to try to humanely capture it. Traps are often better than anesthesia darts in populated settings, because using a dart can cause the animal to run away or climb a tree, possibly resulting in a welfare issue for the bear.
Following two days and nights of round-the-clock monitoring and unsuccessful trapping, a biologist spotted the bear calm and near unoccupied houses, with no people or other animals around. Staff determined it was the best opportunity available to safely anesthetize the bear and remove the lid. Once the bear was fully anesthetized, it took less than two minutes to remove the lid, confirm no other signs of injury and wake the bear up. She fully recovered, and staff left the scene once bear and cubs were reunited.