Archived News
Taxes, fees may 
go up in new Waynesville budget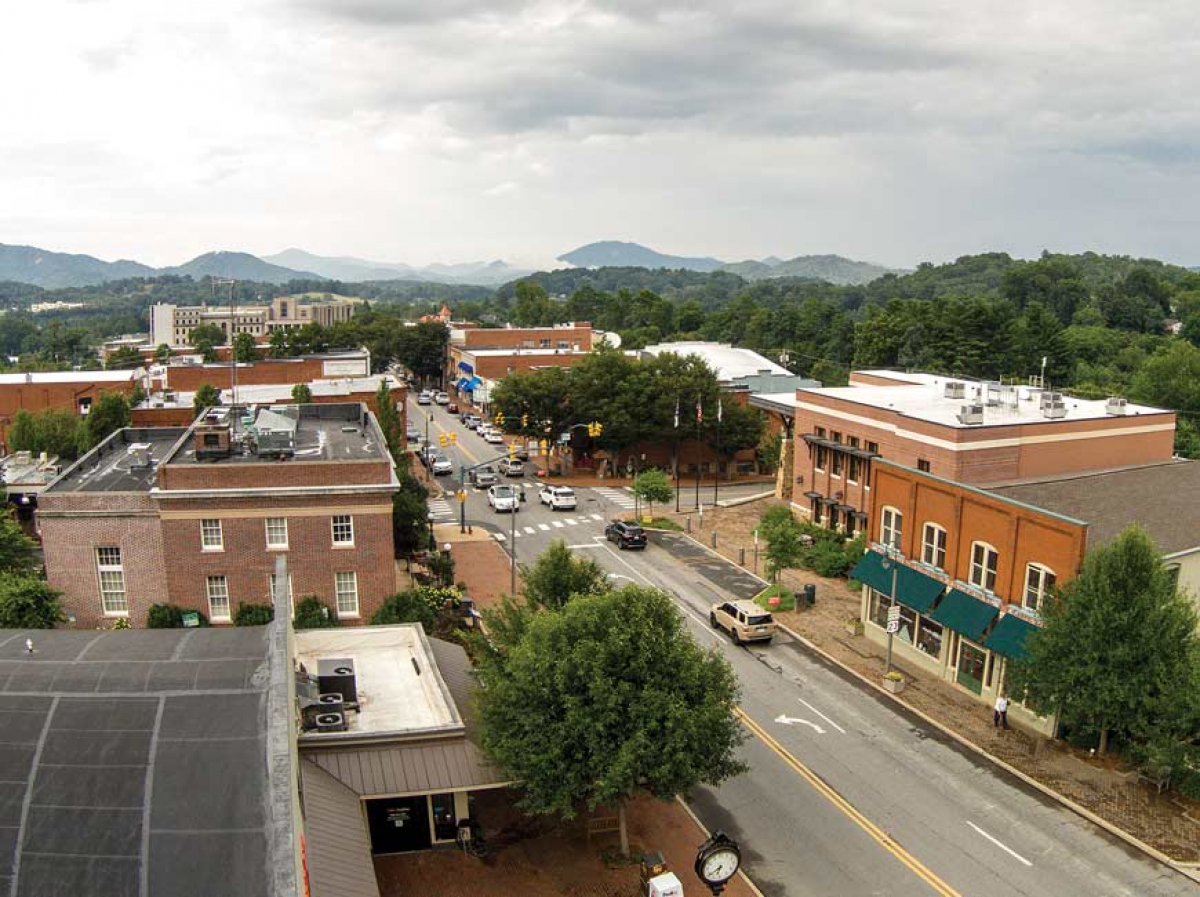 Declining revenues and a growing list of capital improvements are both putting the squeeze on Waynesville's finances, but a proposed 2-cent increase in property taxes might not be enough to address them all.
"I'm as surprised as you are," said Mayor Gary Caldwell of town staff's proposal for raising ad valorem taxes to .4592 cents per $100 assessed value.
The figure was presented by Town Manager Rob Hites and Finance Director Misty Hagood during a May 3 special meeting intended to acquaint aldermen with the status of the budget ahead of formal presentation.
Along with the proposed tax increase Hites and Hagood presented a number of revenue streams that have decreased over the past year.
Chief among them is the $275,000 hit the town's recreation department took during the Coronavirus Pandemic, when many facilities were closed and programs canceled. Director Rhett Langston said the department is just now beginning to recover.
A $174,000 shortfall resulted from the cessation of commercial dumpster service, and a $99,000 decrease in the utility franchise tax was also apparent.
About the only good news was that most experts believe that the sustained surge in sales tax collections isn't going away. The town in projecting a 5% increase through the next fiscal year.
However, an increase in fire taxes for districts outside the town will likely occur, due to increasing property values that came about as a result of the most recent countywide revaluation.
Residential sanitation rates have been steady at $8 a month for the last eight years, but may see a $1 increase this coming year.
Utility revenues in the town's enterprise funds are also down, due to less consumption and lower collections. The town hasn't resumed cutting off utilities since imposing a moratorium during the pandemic, and has hundreds of thousands of dollars in uncollected utility bills.
As a result, town staff proposed a 3% increase for water, 10% for sewer and a 5% hike in electric rates.
Employee compensation is something the town has paid particular attention to of late.
"We are having a hard time recruiting at the low end [of] streets and sanitation and meter readers," Hites said.
That problem isn't new. A recent pay study suggested the town was paying below market rate for many of its employees. Aldermen funded 40% of the pay increases needed to bring employees up to market rate, and will implement the other 60% beginning on Jan. 1, 2023 if approved. They'll also receive a 2% COLA increase.
More than $11.4 million in capital requests were made by the various department heads, but less than $1.6 million were funded.
Alderman Anthony Sutton was successful in arguing for a $15,000 app called Police1, which not only serves as a direct-to-citizen communications platform but also as a data and tracking utility that reports crime stats. Sutton's been enthusiastic about police transparency in light of citizen complaints about crime.
Alderman Jon Feichter wasn't so lucky — his request for $275,000 for solar panels at the town's recreation center won't advance.
"I'd also like to make an investment in solar, but I'd also like to investigate grant funding," said Alderman Chuck Dickson.
Dickson and Feichter said they wanted to work harder to find a way to eliminate the property tax increase.
A number of other capital requests were likewise left unfunded, including the completion of a site-specific recreation master plan ($2.4 million), a bridge replacement on Oakdale Road ($420,000) and a street sweeper truck ($300,000).
Feichter raised the point that by funding only $1.6 million in capital projects, the town will never catch up with all its needs. Last year, the town appropriated $1.58 million of its first installment of American Rescue Plan funding from the Biden White House, and has another $1.6 million coming later this summer.
Those funds will be appropriated toward all sorts of one-time costs, like new lifts at the garage, and Hagood projects a $486,000 balance of ARP funds at the end of the next fiscal year.
Feichter then brought up the idea of issuing a general obligation bond to knock out the long list of improvements needed. The bond would require roughly $70,000 in debt service per million borrowed.
Although the town has a healthy fund balance — almost 67% of yearly expenditures, compared to a same-size city average of 42% — there's already $900,000 planned for use in next year's budget, making fund balance asks precarious. Additionally, lowering fund balance too much could impact future borrowing conditions, costing thousands more in interest over the lifetime of the bond.
The recommended budget is expected to be presented to the town during the May 10 regular Board of Aldermen meeting.
Alderman Julia Boyd Freeman wasn't present at the May 2 budget discussion.
Leave a comment
2

comments
That's too logical Rhonda. Waynesville will never do the right thing. These towns are all the same. Corrupt and liberal as almost every other.

Thursday, 05/05/2022

To consider raising water and sewer rates on the citizens of Waynesville without rescinding the moratorium for utility cutoffs is punishing those citizens who have continued to pay their utility bills on time each and every month during the past two years. The pandemic is virtually over. Everyone who WANTS a job has a job, and there are plenty of jobs to be had in Waynesville. The moratorium needs to be rescinded and the Town of Waynesville needs to collect past due bills rather than consider raising rates.

Wednesday, 05/04/2022