Archived News
Haywood budget shows staffing needs, rising costs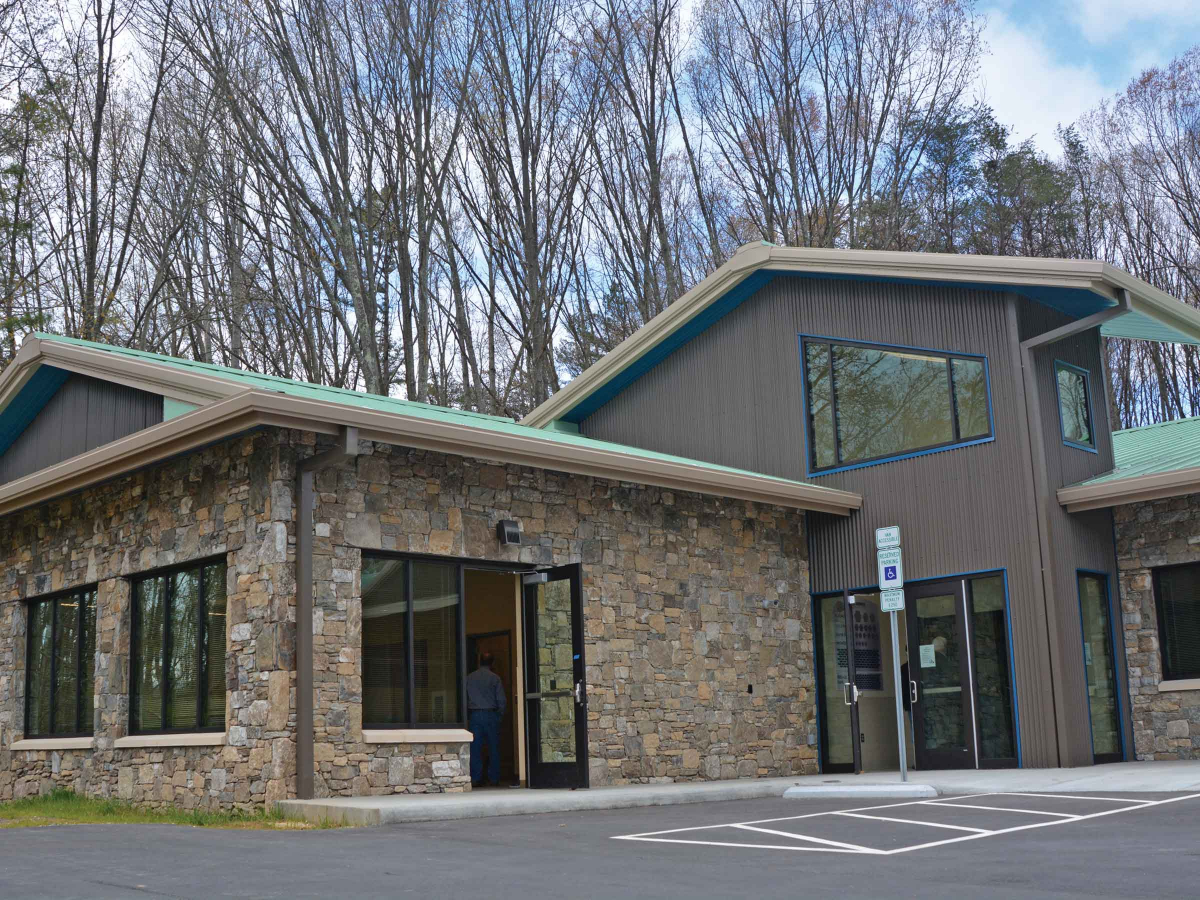 Haywood's animal services department will trade six part-time employees for three full-time employees. File photo
As the completion of Haywood County's 2022-23 budget draws near, it's becoming apparent that inflation, the tight labor market and ever-increasing health care costs are conspiring against the county to the point of potentially impacting staffing, especially in public safety.
"All of our departments actually need folks," said Bryant Morehead, county manager, at a May 2 commission meeting. "As the budget sits right now, I don't have any of the requested positions in the budget."
Back in February, county department heads requested 28 new positions, including four for both the sheriff's office and EMS, as well as three each for animal services, the tax assessor's office, the health department and social services.
All told, funding the positions would incur a recurring cost of $1.77 million if approved, but that number will almost certainly grow each year as raises, cost of living increases and health insurance costs grow.
Merit pay increases and COLA adjustments help the county attract and retain talent in a labor market that favors workers right now.
Coupled with the $175,000 cost of annual Christmas bonuses, those incentives would add another $1.73 million to the budget this year and likely more in subsequent years.
Inflation, however, means those pay increases still aren't enough to give county employees as much purchasing power as they used to have. Morehead said that in March the consumer price index rose by 9.2 percent, far outpacing the 5% pay increases proposed for county employees.
Then there's health care. Double-digit percentage increases have been the norm of late, and Morehead told commissioners that health insurance has now risen $1,000 to $18,500 per full-time employee per year.
Overall, Morehead projects a 5.7% increase in health insurance costs for retired employees and a 9.4% increase for active employees, good for about $956,000 in the next budget.
That increase brings the county's total yearly health insurance bill to nearly $11.6 million, a staggering but steady increase from 2014 when the total bill was less than $4.25 million.
But it's not that the county hasn't tried to keep that tab as low as possible.
The bulk of county health insurance spending is on mostly preventable conditions like hypertension, diabetes and hyperlipidemia, so the county embarked on a managed care program designed to address all conditions before they become more expensive problems.
However, only 49 employees have enrolled in the managed care program. On average, those employees saved about $1,200 in health care costs. Conversely, the 119 eligible employees who have not enrolled in the managed care program have on average seen health care costs increase by $6,300.
If all eligible employees participated, Morehead said, the county would save $382,000 a year.
"We really want to spend FY 23 getting some folks into managed care," he said.
Ahead of the final budget presentation later this month, commissioners did get a jump on the staffing issue, at least for the county's animal services department.
During the same May 2 meeting, Animal Services Director Howard Martin asked commissioners to replace his six temporary part-time shelter technicians with three full-time permanent technicians.
Commissioners approved the request unanimously; the positions will be paid for from lapsed salaries and will have a total budget impact this year of $9,000, according to the agenda item .
Martin thinks hiring full-time, motivated employees would help alleviate turnover.
"The employment market is extremely competitive," said Commissioner Jennifer Best. "You can pretty well name your price and your position now."
Individual budget meetings between Morehead and commissioners will continue through the rest of this week. The recommended budget will be presented on May 16, with a public hearing on May 31, aiming for a possible June 6 adoption vote.
Leave a comment
1

comment
As a former employee for Haywood County Animal Services, I can comfortably say that Animal Services was always severely understaffed. While I hope these 3 new full-time positions will help, I am extremely doubtful it will make any difference at all. In fact, I feel it is more likely to make things worse for the staff. It means less people on staff. And those new hires are now required to be at work more often. Thus, the chance of burnout is much higher. With the current job market out there, the county does not pay a high enough salary or provide well enough benefits for many employees to stay.

Shelter work is exhausting, especially if you're working full-time. It is a constant bombardment of physical, metal, and overall stressful activity. It involves just some of the following:

- Physically cleaning all dog, cat, and other (i.e. rabbits, ferrets, etc.) animal kennels every morning - including deep cleaning at least once/twice a week. This is all expected to be done within about 2 hours (an unrealistic amount of time if the shelter is short staffed - again, it always is - or there are large number of animals currently within it.) This is a long process that involves removing solid waste, spray downing kennels, scrubbing, rinsing, drying/squeegeeing, and setting the kennel back up for the animal . If there is just one extremely messy kennel, it can set you back significantly.
- "Learning" and navigating an obscure kennel software without any proper training. This software has no help index to reference nor a helpline you can easily access via phone or online. Mistakes can easily be made, and information overlooked.
- Learning how to provide initial vaccines on the intake of animals and do a very brief once over to look for any possible medical concerns that the vet will need to look further into. Some animals arrive in horrendous conditions (I will not mention those here) while there's the standard animals covered in feces or fleas. And sometime those frightened, scared, or unsociable animals that are making you put your own safety at risk. This can also impact your cleaning when dealing with a difficult animal.
- Employee's personal views and opinions, as well as no clear definition of each other's roles, easily become a topic of gossip making it a difficult and sometimes hostile workplace.
- Constantly having to manage angry or disgruntled public regarding intakes or other animal control issues. Threats of "dumping the animal on the highway" or "shooting it" if you cannot accommodate someone on their preferences.
- Having to come to terms with the shelter's first come first serve adoption policy, which also has no standard of living requirements for an adopter. While some adoptions are great, you can easily question an animal's future well-being as it walks out the door.
- Euthanasia. While you may not be directly involved, it is a part of shelter life. You will get attached to animals who will not leave the shelter. You may occasionally see something involved with euthanasia.
- THE BEST PART. Getting to spend time with the animals. From dog walks and play yard time to cat brushing and feather toys, you do get a real bond and enjoyment with making these connections. But of course, you must let them go when it's time for "hopefully" an adoption. This can be difficult.

An animal shelter is a special place. And you need really REALLY dedicated people who not only love animals, but also love their jobs - as difficult as they are. You need people who can identify when they're gonna burn out and a system that allows them to take time away so they can come back refreshed and do what they love.

Haywood County Animal Shelter currently has a few of these people. They're extremely hard-working and do what needs to be done for the welfare of the animals, many times at the expense of themselves. But they're overworked and underpaid. And I just hope the shelter doesn't lose the good people it still has.

Without support from the employer (Haywood County) across the board for all these things, the high turnover rate will continue.

Saturday, 05/07/2022