Archived Outdoors
Around the Smokies
Wednesday, April 27, 2022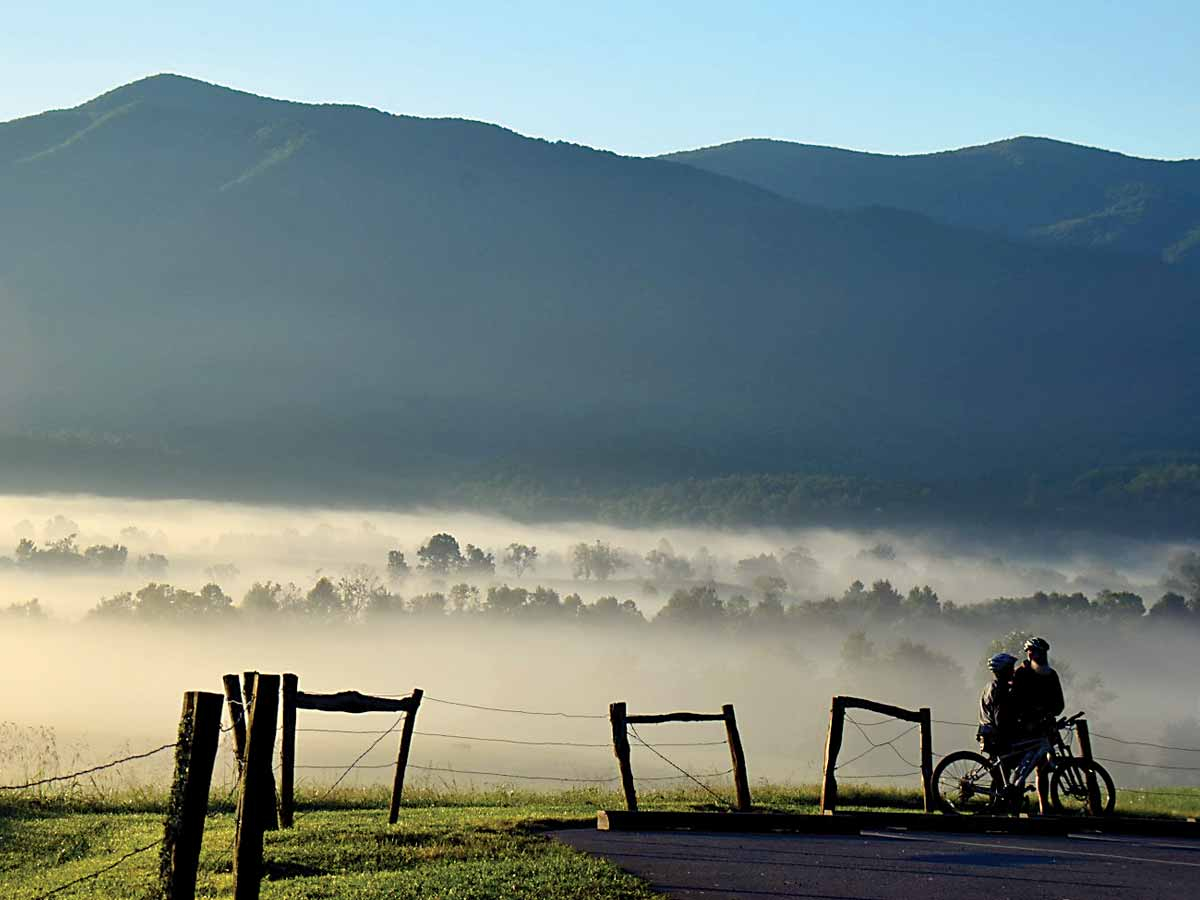 It's a busy time in the Great Smoky Mountains National Park as visitation ramps up while the park works to complete needed maintenance projects. Stay up to date on what's open, what's closed and what's new.
Vehicle-free Wednesdays on Cades Cove Loop Road will continue through Sept. 28. Parking is often full during the early morning hours, so visitors are encouraged to come in the afternoons and early evenings instead. Staff and volunteers will be onsite, preventing roadside parking on nondurable surfaces. In Tennessee, children under 16 must wear a helmet while cycling, and all riders are encouraged to wear them. During summer and fall, rental bikes are available at the campground store (865.448.9034) near Cades Cove Campground on a first-come, first-served basis.
Single-lane closures are in effect on Newfound Gap Road, U.S. 441, from 7 a.m. Mondays through noon Fridays for an 8-mile paving project between Chimneys Picnic Area and Newfound Gap that started April 25. The work is expected to last three weeks barring inclement weather. Some parking areas and pulloffs will be closed intermittently, and flagging operations with a pilot car leading traffic through work zones will be used. Drivers should expect delays.
Efforts are underway to reopen Parson Branch Road this summer. The 8-mile primitive gravel road between Cades Cove and the park's western boundary has been closed since 2016. In that year, an uprooted dead tree damaged 20 linear feet of the road, and when park crews inspected the site they found more than 1,700 hazard trees within falling distance of the road corridor — many of them hemlock trees killed by the hemlock wooly adelgid. More than half of them have fallen over the last five years. Friends of the Smokies provided $100,000 to remove 800 of the trees, with federal money kicking in $50,000. Park crews have been working on additional tree removal and road repairs for the past five years. Once tree removal is complete, crews will work on road cleanup, ditching and grading.
The Ramsey Cascades Trail will be closed Monday through Thursday each week through Nov. 17 for an extensive trail rehabilitation project funded through Friends of the Smokies' Trails Forever Program.