Archived Reading Room
Summer's coming, and it's time for some fun!
Wednesday, April 27, 2022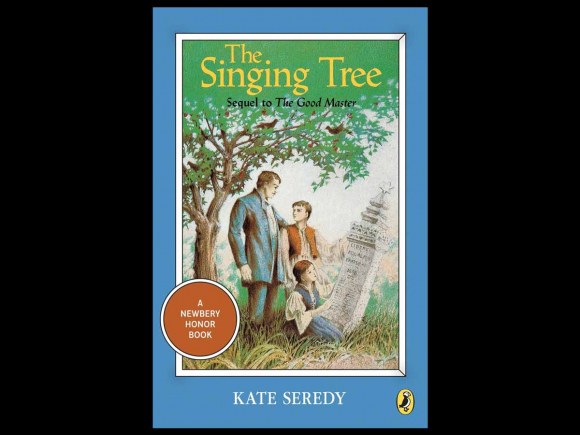 "Summertime, and the livin' is easy…." So begins one of the George Gershwin's greatest songs, an aria in "Porgy and Bess" reproduced by scores of musicians ranging from Ella Fitzgerald to Willie Nelson to Norah Jones.
Those words sum up my boyhood in the Piedmont region of North Carolina. When I look back on those green, hot days of my adolescence, I remember playing soldiers with friends in the woods beside our house, games of roll-the-bat in the back yard, working with my dad on the property, and canoe trips on the Yadkin River.
And reading books.
Those were the wonderful days of reading Classic Comic Books, biographies from the "Childhood of Famous American" series, and tales of heroes from mythology and history. As I grew older, I discovered writers like Ray Bradbury, James Michener, and Marjorie Kinnan Rawlings. For three glorious months, the school doors were closed, homework assignments were only a memory, and I devoured book after book without once having to think of composing an essay about its theme or characters. Wordsworth once wrote of the initial idealism of the French Revolution, "Bliss was it in that dawn to be alive/But to be young was very heaven!" That line describes perfectly the summer days of reading in my youth.
Those sweet, careless forays into literature and history disappeared once I'd entered college and then graduate school, when summer generally meant more school. And though later, after I'd escaped the confines of the university and so had the liberty to read what I chose, those old times of utter book bliss never returned. Life and obligation pressed me with their demands, and though I still read many books, the ease and delights of those summer days were forever gone.
But I can relive them vicariously through my grandchildren. Over the Easter weekend, I sat down with seven of these kids and asked them what books they had recently enjoyed, explaining to them I would share their choices in a review in hopes that some of their peers might also find such pleasures. Here in no particular order are some of their selections and comments.
John Henry, age 5, is the littlest bookroom of this gang and reports that some of his favorites are the Tin-Tin and Asterix books. "I just like looking at them," he told me, and so he does, as he will sit for long periods at a time on the sofa poring over the pictures.
Annie, 14, recommended Kate Seredy's "The Sinking Tree" and its predecessor, "The Good Master," stories which take place in Hungary around World War I and focus on children as heroes. "I like adventure," she says. "I don't like books like "Pride and Prejudice" because they're so slow."
Carolina, 9, had just finished reading Sally Walker's "The 18 Penny Goose," a tale set in the American Revolution in which a girl saves the life of her beloved gander from marauding British troops. "I loved that book," she reports. "The girl and her family come back at the end and find the goose with a bag of 18 pennies around his neck."
Michael, 17, was highly impressed with Henryk Sienkiewicz's "Quo Vadis," a fat novel about Christians living in the reign of the Roman Emperor Nero. "I liked that 'Quo Vadis' left me impressed by the strength of the Christian people living in the Roman Empire. I was also disgusted by the debauchery of the Roman ruling class."
Daniel, 7, is in second grade and is booming along as a reader, but on this occasion he brought up a read-aloud he enjoyed with his mother, Laura Ingalls "Wilder's Farmer Boy." "I liked when he was sneaking into the barn and his brother came in and said, 'I'm going to tell Dad.'" I have a feeling that scene resonated because Daniel's probably heard those same words a hundred times.
William, 12, enjoyed Cynthia Kadohata's "Cracker!: The Best Dog in Vietnam." His review? "I liked it because of all the action.".
And Maggie, 14, touted William Goldman's "The Princess Bride." "I loved that book even better than the movie. There's so much more in the book, and it made me laugh."
So there you have it, young readers. I hope one of these titles grabs your attention. Reading is good for you, a foundation stone for any educated person, but this summer let's go for entertainment, excitement, and fun. "There is no Frigate like a Book," wrote Emily Dickinson, "To take us Lands away." The poet was right on target, so let's hop aboard that ship of the imagination, weigh anchor, loose the sails, and head off on some adventures.
And with summer just around the corner, and with those school backpacks soon to be stowed in the closet for almost three months, now's the perfect time to start thinking about books you want to read in a comfortable sofa or hammock with a favorite beverage for sipping at your elbow. You might travel with the pioneers out west, dance in a drawing room in London, or battle spies during the Cold War. The field is wide open. Turn off those screens, visit the library or your local bookstore, browse the shelves, find some treasures, and make this a grand summer of reading.
(Jeff Minick reviews books and has written four of his own: two novels, "Amanda Bell" and "Dust On Their Wings," and two works of nonfiction, "Learning As I Go" and "Movies Make the Man." This email address is being protected from spambots. You need JavaScript enabled to view it..)