Archived Opinion
Family relationships are the ties that bind
Wednesday, April 27, 2022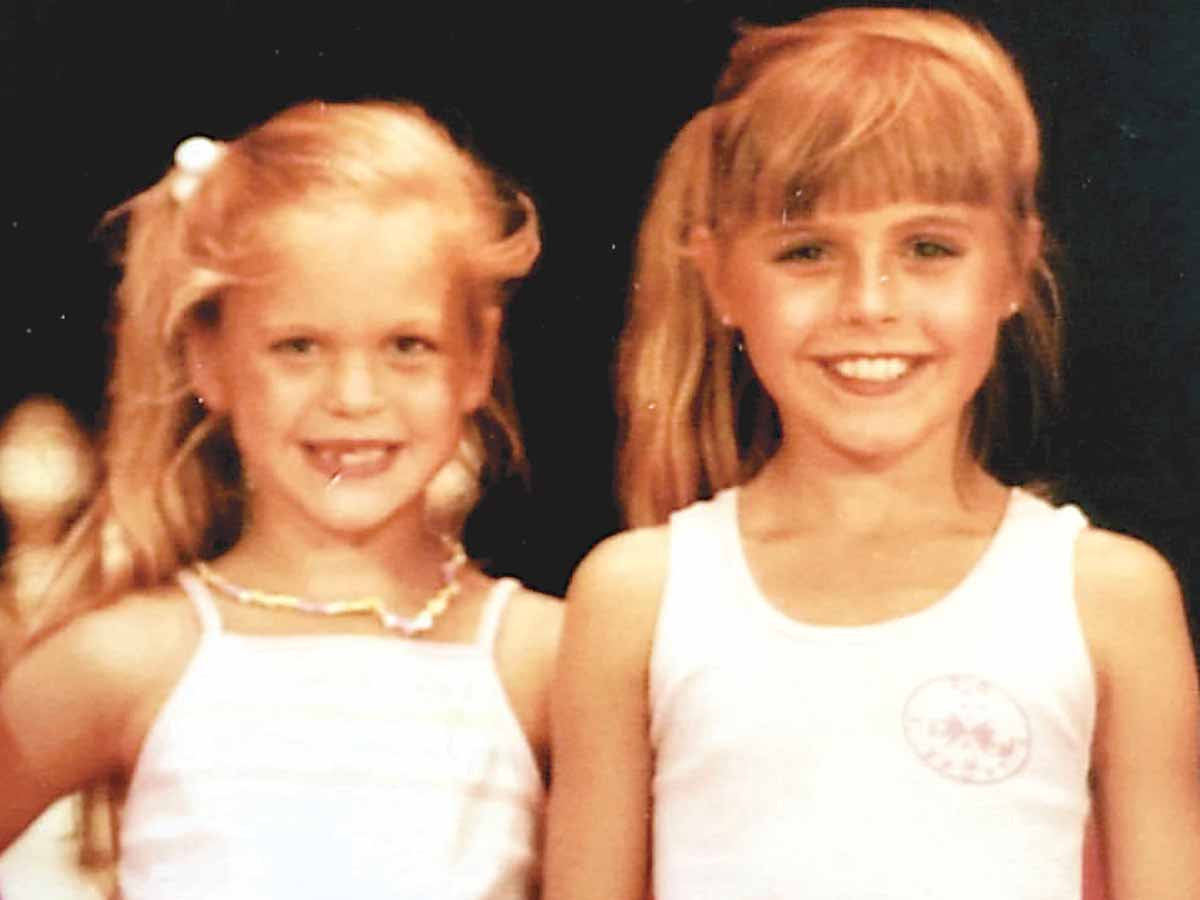 All of my childhood memories include my older sister, Savannah. She and I did some pretty weird and funny things when we were little girls, but because we were together, it all seemed like one big exciting shared adventure.
Spaying and neutering was not the norm in the late 1970s and early 1980s. Growing up, we always had a slew of cats running around. We became skilled at taking care of the kittens whenever Mama Cat gave birth. My mom was a teacher who sold Avon on the side, so we used her Avon boxes to create "cribs" for the babies. We also sometimes used medicine droppers to give them water or milk. There were even times when a birth was breeched and my dad had to help get the kitten out, all the while my sister and I serving as miniature homegrown vet techs. When one of the cats or kittens passed away, Savannah and I buried him or her in a pet cemetery we made in the woods behind our house, even writing on big stones to create grave markers and wearing black during the service. Speaking of those woods, they seemed like a jungle in our young minds. We loved to frolic around among the trees, exploring and pretending like we were characters in "Bridge to Terabithia." I'm sure if I visited the property today, the grandiosity would be much diminished. That's one of the amazing things about being a kid. Everything seems more magical.
Other pastimes included elaborate fashion shows, obsessing over our Cabbage Patch Kids, dressing up like Dolly Parton, dancing to Debbie Gibson tapes, roller skating, and playing with Barbies, Strawberry Shortcake and My Little Pony toys. We would make popcorn and pour melted sticks of butter on top while watching "Back to the Future," "Pretty in Pink," "Dirty Dancing" or "Adventures in Babysitting" over and over and over. We rode our banana-seat bicycles around our neighborhood and as transportation in the city we created with sidewalk chalk in our cul-de-sac. On Saturday mornings, we woke up earlier than our parents and sat together in our big recliner eating Cocoa Puffs and watching "The Smurfs."
As close as we were, we were also very different. I always had my nose in a book series such as The Boxcar Children, Little House on the Prairie, Ramona, Henry Huggins, Encyclopedia Brown, The Baby-Sitters Club or Sweet Valley Twins. My sister has always been the social butterfly. She would rather be with a group of friends talking and socializing.
We rolled our eyes at one another when our mom made us go to the local gym on summer days to practice baton instead of going to the community pool. Amidst all the dance competitions, baton practices, piano recitals and beauty pageants, we had each other.
The differences in our personalities were and are insignificant compared to the relationship we have. We are best friends and always have been. Since childhood, we've cried together, cried for the other, listened, vented, counseled, talked, danced and laughed. We've traveled to Europe, Hawaii and numerous other places together, experiencing life and making memories.
When I became a mom, I never wanted only one child. I wanted my baby boy Brooks to have a "Savannah," a friend for life and a sibling with shared memories. I wanted him to have a person who nodded fervently when he brought up decades-old stories. And I wanted my little one to have Brooks.
Three years almost to the day after having my older son, I had his little brother, Case. Ironically, my sister and I were also born almost exactly three years apart. Even though my boys argue and pick, they love each other fiercely. When they go back and forth from my house to their dad's, it makes me happy they have the consistency and comfort of each other's presence. Further, as hard as divorce can be, it's brought additional siblings into my boys' lives.
When my mom passed away, I was beyond thankful to have a sibling. Savannah and I leaned on one another heavily in those early years after my mom's death. We cried together, grieved together and reminisced together. We also shared in the responsibility of taking care of our dad and making sure he was OK emotionally. While she and I had each other, my dad had lost his soul mate and partner of 57 years.
Lately I've placed laser focus on that for which I am grateful. And two things that always rise to the top are having a sister and knowing my boys have their siblings. Each year I learn more and more that at the end of the day, when all is said and done, it's the relationships we'll cherish the most.
(Susanna Shetley is a writer, editor and digital media specialist for The Smoky Mountain News, Smoky Mountain Living, and Mountain South Media. This email address is being protected from spambots. You need JavaScript enabled to view it..)