Archived Outdoors
Report hellbender, mudpuppy sightings
Wednesday, April 27, 2022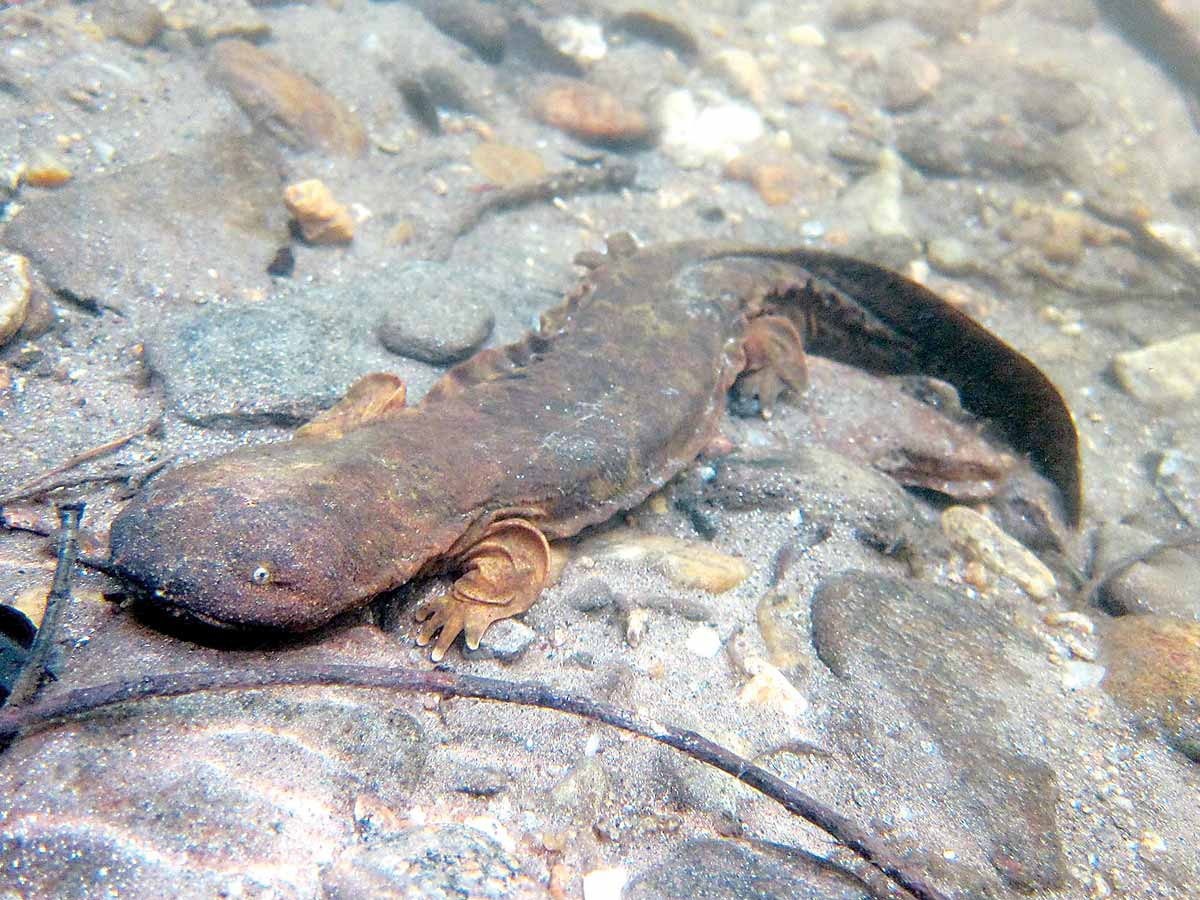 The eastern hellbender is a distinct species from the mudpuppy, but both are species of special concern. T.R. Russ photo
With fishing season underway for Hatchery Supported Trout Waters, wildlife biologists at the N.C. Wildlife Resources Commission are asking the public to report sightings of mudpuppies and hellbenders.
The giant salamander species often get confused with each other but have distinct differences. The mudpuppy has light brown, smooth skin that is typically speckled with spots, and red external feathery gills it retains through its whole life. It's smaller than the hellbender, averaging around 10 inches in length as an adult. It primarily lives in deep rivers, lakes, large ponds and reservoirs, but also thrives in unpolluted streams like the hellbender.
The hellbender, also called a "water dog," "snot otter" or "Alleghany alligator," is the largest aquatic salamander in North America, averaging 16-17 inches long. It has a flat, broad head and flattened body, wrinkly skin on its sides and is brown – sometimes mottled with dark splotches. It's typically found only in fast moving, clean mountain streams.
Both are listed as species of special concern in North Carolina, and Wildlife Commission biologists want to know more about their distribution in the state and how their populations are faring. Neither animal is harmful to humans, though they may try to bite if someone tries to pick them up. If spotted, leave the salamanders alone but submit a report.
Reports should include location, preferably with GPS coordinates, a photo if possible, and any other relevant details. Submit reports to This email address is being protected from spambots. You need JavaScript enabled to view it. or call 866.318.2401.